Centralia, PA Is the Real-Life Silent Hill – Is It Safe to Visit?
Centralia, PA, is an abandoned mining town where an underground fire has been burning for decades. Can you visit Centralia, PA? Should you?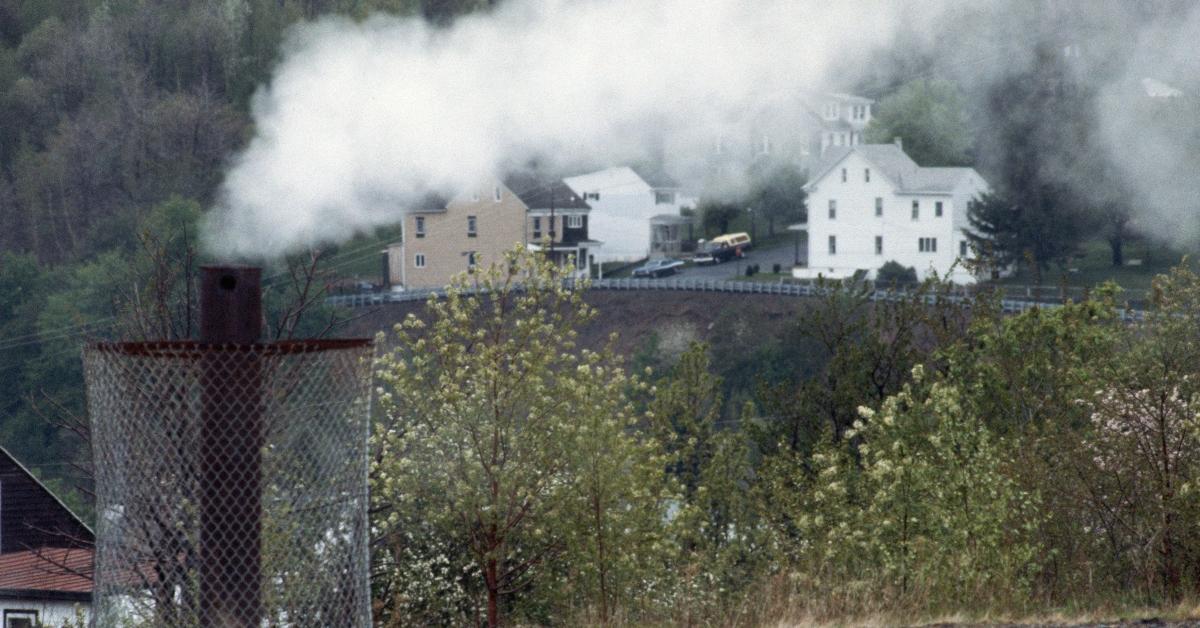 The Gist:
A fire has been burning in mine tunnels under Centralia, PA, since 1962.
You can still visit Centralia, PA, but at your own risk.
Centralia, PA is supposedly haunted by residents from its mining days.
Article continues below advertisement
The former mining town of Centralia, Penn., has a history that's enough to give anyone nightmares. The eeriness of Centralia, abandoned since the early 1990s, even inspired the 2006 horror film Silent Hill. A fire has been burning in a coal mine under the now-abandoned town since 1962.
The town is said to be haunted by residents who lived there long before the underground fire started. For those who aren't afraid of ghosts or curious about a spooky experience, let's dig into the town's fascinating history. Plus, here's what you need to know about visiting Centralia!
Article continues below advertisement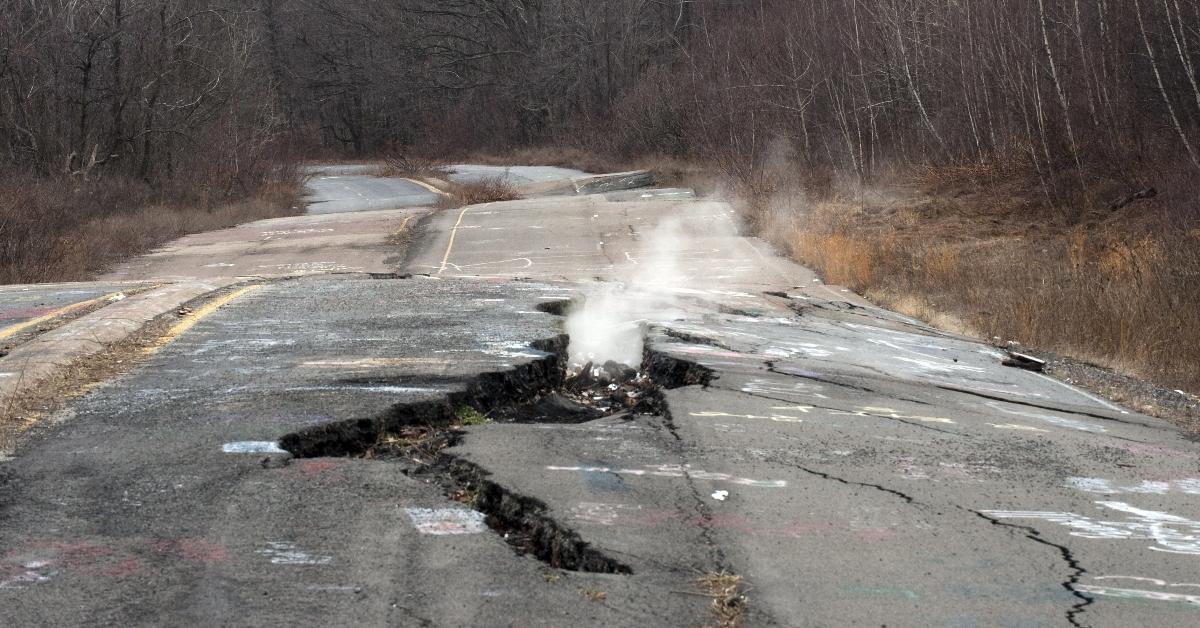 Can you visit Centralia, PA?
Yes, you can visit Centralia. Although the area has become a macabre tourist destination, it is not closed off to the public, and it is not illegal to go there, per OffRoaders.com. However, you may have a hard time getting there. To discourage visitors, Graffiti Highway, a once popular attraction, has been covered in dirt, according to The Travel.
Article continues below advertisement
Visiting Centralia is also discouraged because the area remains unstable due to the mine fire that continues to burn under the town's surface. There is also a high level of carbon monoxide in the air due to the burning mine.
Centralia, Penn., is known for a major mine fire.
The Centralia mine fire is one of the worst in Pennsylvania history, according to History.com. Some believe the fire could continue to burn for another 100 to 250 years.
Article continues below advertisement
It's believed that the Centralia mine fire of 1962 started after the town's council decided to clean up a landfill by burning it, History.com explains. The landfill was located in an abandoned strip mine pit. Once the fire was started, it was hard to extinguish and soon spread to a network of mine tunnels beneath the town, where it remains smoldering today.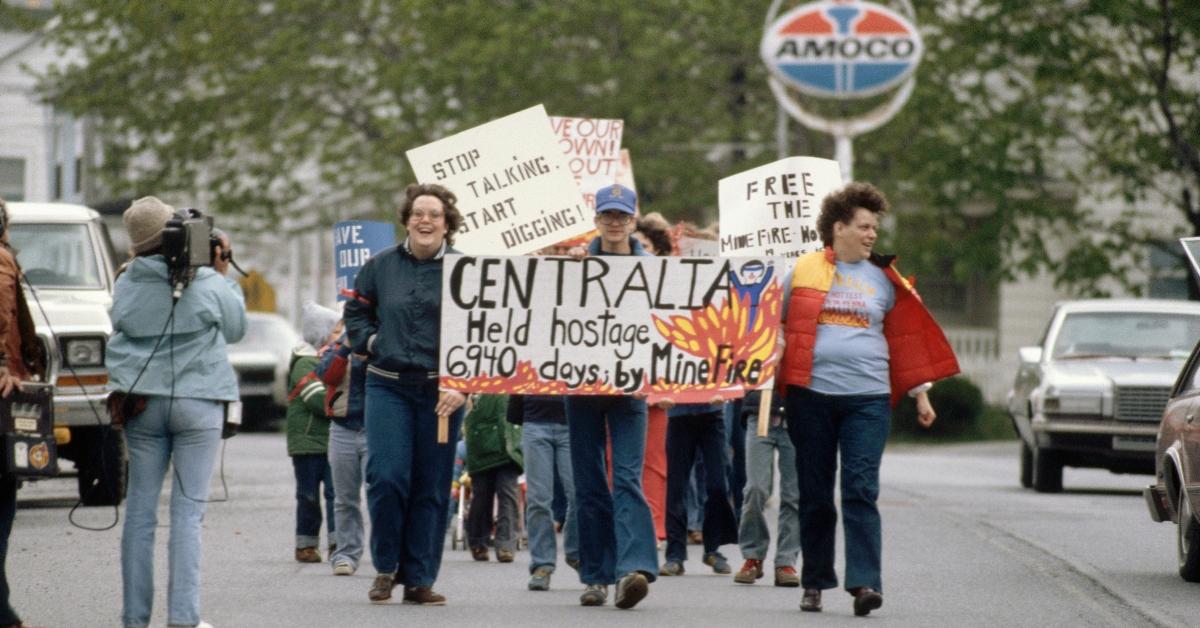 Article continues below advertisement
Some believe that Centralia, PA is haunted by ghosts.
Centralia, PA, is said to be haunted by ghosts. However, the ghosts that roam the town aren't tied to the mine fire. They were residents back before the mine fire, during the town's mining days.
In the mid-1800s, Centralia was a bustling mining town with over 1,000 residents. According to Civil War Ghosts, a mining engineer named Alexander Rae is allegedly the town's founder because he planned its development after anthracite coal was found in the area. At its peak, Centralia was home to over 2,700 residents, as well as numerous churches, saloons, hotels, and grocery stores.
Article continues below advertisement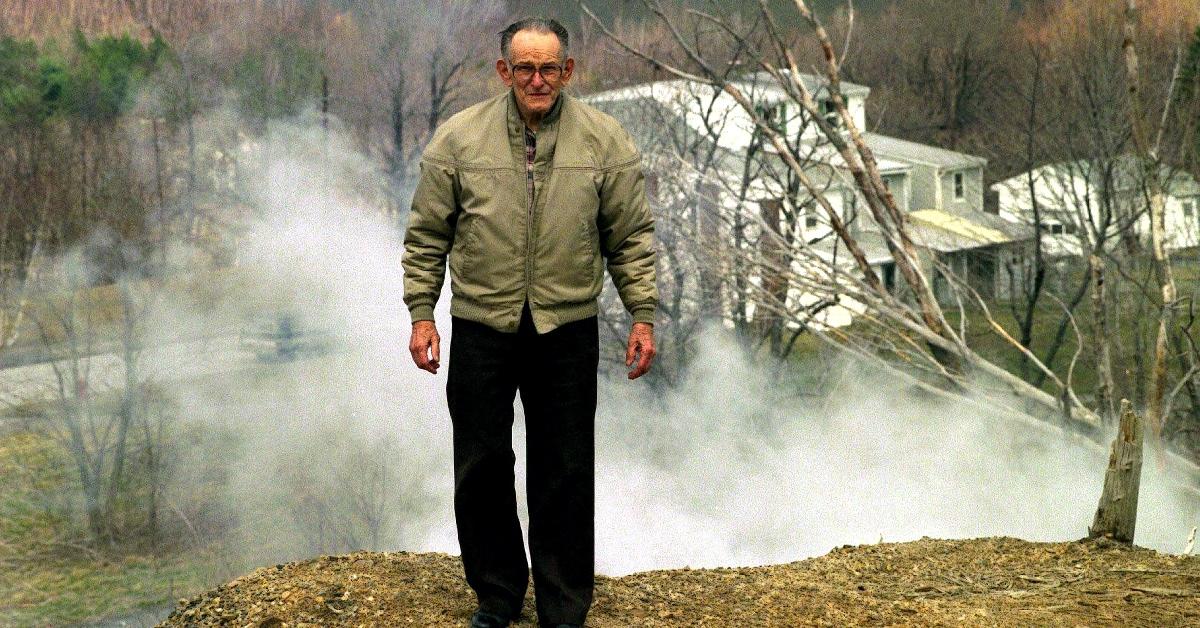 As it turns out, one of Centralia's ghosts is believed to be town founder Alexander Rae. According to History.com, Rae was murdered in 1868 by members of Molly Maguires, a gang of Irish immigrants. The Molly Maguires were suspected of violence and murders in Centralia in the 1800s, including the death of Centralia's first Catholic priest, per Civil War Ghosts.
The ghosts of several leaders of the Molly Maguires, who were executed for their crimes, are also said to be roaming the streets of Centralia.
So, if you're interested in a thrilling and chilling sightseeing trip, you can visit Centralia — just be careful what you wish for.