10 Stunning Hotels From Around The World That Run On Renewable Energy
Hotels are becoming more eco-friendly and running on renewable energy.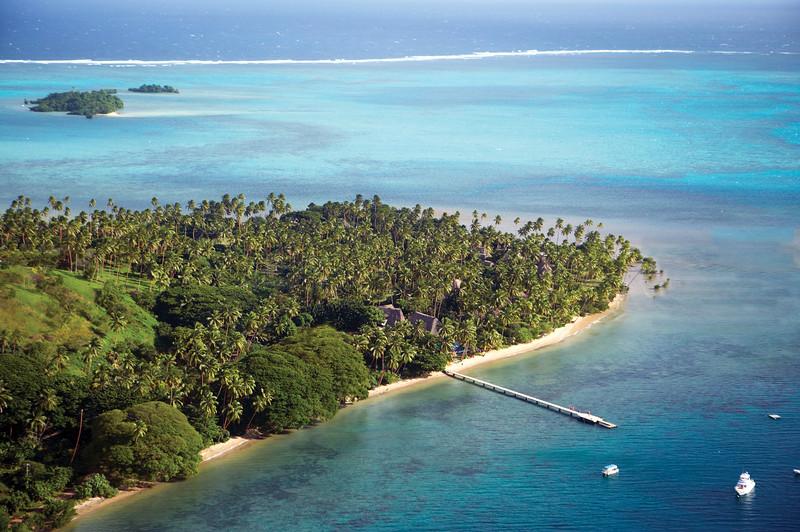 Hotels all around the world are making efforts to be more eco-friendly. From using less water to building with sustainable materials, there seem to be endless options for properties to minimize their environmental impact.
As many eco-conscious travelers are keeping tabs on their CO2 flight emissions by purchasing carbon offsets, the sky is the limit for travelers who want to explore the world responsibly. Read on to explore how ten hotels around the world are incorporating renewable energy into their properties.
Article continues below advertisement
1. Star Island - Eleuthera, Bahamas
In recent years, properties all over the Caribbean have been shifting towards renewable sources of energy as a form of more reliable and cleaner power. Just a quick 15-minute boat ride from the famous pinks sands in Harbour Island, STAR Island is one of the hotels that has completely embraced a sustainable system.
STAR Island's tropical environment gives guests an immersive experience in nature with opportunities such as diving and sailing. For reliable energy that can power the property during hurricane season, the hotel has solar panels that harness the Caribbean's abundant sunshine and can power the hotel even through the night.
2. Hotel Geysir - Haukadalur, Iceland
Iceland is famous for its wild landscape, which is peppered with breathtaking waterfalls and powerful geysers. Hotel Geysir, as its name implies, is located near one such geyser in the historical site of Haukadalur.
The hotel, which is outfitted with twenty four cabin rooms, is located next to a river and is all about helping guests unwind and regenerate. Hotel Gyser heats its water using a local geothermal system which taps into the warmer, natural heat underground.
Article continues below advertisement
3. Garonga Safari Camp - Limpopo, South Africa
In the heart of the African wilderness, adventure seekers can stay at the Garonga Safari Camp, which is sprawled across 54,363 acres in the Greater Makalali Pidwa Private Nature Reserve. As the ultimate nature destination, the area is home to wild animals such as elephants, lions, rhinos, cheetahs, and leopards. The camp offers six luxury tents with private decks and breathtaking views of the area.
For power, the Garonga Safari Camp looks to its sunny skies and covers 30 percent of their electric needs with solar energy. They've also worked in a heater pump system, water treatment, vegetable garden, and bio-gas system to minimize their carbon footbridge in the wild.
Article continues below advertisement
4. Chewton Glen - Hampshire, England
Just two hours away from London by train, Chewton Glen can be found nestled in the English countryside right by the New Forest National Park and Solent coastline. The estate, which spreads across 130 acres of woodland, gardens, and parkland, now has 14 eco-friendly Treehouses Suites.
Perched several feet above ground, these rooms overlook the New Forest National Park and include air-source heat pumps, solar panels, low-energy lighting as well as rainwater harvesting. Down on the ground, the property also boasts 50 active bee hives of "very well behaved bees." There is also a Walled Kitchen Garden and Nursery which provides local food such as fruits and vegetables.
Article continues below advertisement
5. Jean-Michel Cousteau Resort - Savusavu, Fiji
Tucked away in the South Pacific, island hoppers can find a pristine island destination called Jean-Michel Cousteau Resort. The 5-star luxury eco-resort pulls inspiration from its surrounding nature. Guests are invited to stay in bures, Fijian thatched houses, located on the Savusavu Bay beach.
These types of houses are made with naturally harvested materials and designed for the perfect air circulation, so there's no need to use air conditioning systems. In fact, the Jean-Michel Cousteau Resort prioritizes sustainability when making their decisions and even ensure that only natural and chemical free products are used through the resort and in the spa offerings.
Article continues below advertisement
6. h2hotel - Healdsburg, California
Tucked away near the heart of Sonoma Wine Country, h2hotel offers 36 eco-chic rooms. To power the property, they've covered their roof with solar panels which heat the swimming pool and water in the hotel's rooms.
They've also installed an EcoSpace elevator which uses 60 percent less electricity than traditional ones. Even the windows were considered when trying to minimize energy consumption. H2hotel's windows have dual panes which reduce heat, and the window shades are cradle-to-cradle certified.
Article continues below advertisement
7. Palé Hall - Snowdonia, Wales
With the Snowdonia National Park right on their doorstep, Palé Hall is an AA Five Star, Relais & Chateaux destination that is surrounded by woodlands, gardens and a river. Much of the hotel's electricity is supplied by their hydro-electric generator which was installed in the 1920s.
They still use the original turbine which supplies the hotel with hot water. The hotel is working on upgrading the system so they can harness the energy even more efficiently and use it for light all year round.
Article continues below advertisement
8. Phoenician Hotel - Scottsdale, Arizona
Right at the base of Camelback Mountain near Scottsdale, travelers will find the Phoenician Hotel. This oasis destination installed 568-kilowatt(kW) solar energy panels on the parking and golf course buildings to harness the full power of the desert sun.
All in all, these solar panels span about three acres. Besides taking advantage of their abundant sunshine, they have efficient thermostat systems for extra hot days and source local food for their menus.
Article continues below advertisement
9. Iveagh Garden Hotel - Dublin, Ireland
Fresh on Ireland's luxury hotel scene is Iveagh Garden Hotel. Right in the heart of the capital, this four-star hotel offers guest rooms overlooking the Iveagh Gardens. Unlike many hotels which look to the sky for solar power, the secret to this hotel's energy is a water source below them.
The Iveagh Garden Hotel sources all of its energy from a nearby river deep underground. Their natural energy plant room harnesses power produced on site to help with essentials like heating water throughout the hotel. This system is ideal because it does not produce emissions or pollutants. The hotel also incorporated smart tech like low energy elevators and efficient pumping systems.
Article continues below advertisement
10. Peppermill Resort Spa Casino - Reno, Nevada
When they're not rolling dice at the tables, guests at the Peppermill Resort Spa Casino can take advantage of the endless ways to unwind like the indoor pool, sun deck, and salon. While it may be a large scale hotel with 1,621 guest rooms, Peppermill Resort has found a way to keep their carbon footprint to a minimum.
Like Hotel Geysir, this AAA Four Diamond resort also looks underground for clean geothermal power. This dessert destination harnesses the energy to heat 100 percent their hot water throughout the property. As a result, they were able to stop using all their gas boilers and reduce their dependency on fossil fuels.
Dr. Jim Combs of Geo Hills Associates LLC of Reno, the consult which helped Peppermill Resort shift to this system says on the hotel's website, "The green energy heating addition to the HVAC system at the Peppermill will now make it the only resort in the United States whose heating source is totally provided from geothermal energy produced on the immediate property."