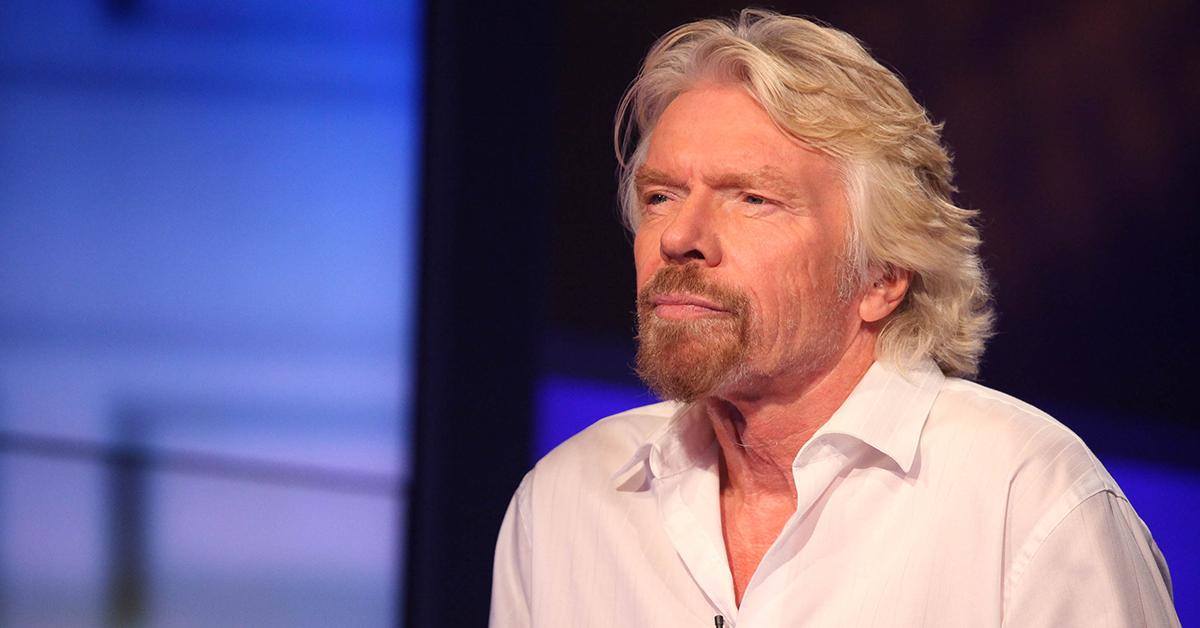 Richard Branson Wants To Power The Caribbean With Clean Energy
Hurricanes Irma and Maria have severely affected islands throughout the Caribbean, where many people are still without much needed electricity. Much of the problem lies in the failed power grids. In response to the widespread damage from these storms, Sir Richard Branson, the founder of Virgin Group, is working with leaders to create a plan that would implement renewable energy throughout the Caribbean.
Article continues below advertisement
Branson, who has lived in the British Virgin Islands for over a decade, felt the first-hand effects of Hurricane Irma when it hit his private island, Necker. When he emerged from his cellar, he found the island destroyed by the storm. Still, the solar panels on the island were not completely damaged, and the island was able to tap into solar energy. Despite the massive destruction created by one of the worst hurricanes in history, Necker had power again within 24 hours after the event.
Article continues below advertisement
Branson is now working to encourage leaders in the Caribbean to embrace renewable energy. He shared his efforts on his blog, "I recently met with more than 50 representatives of Caribbean governments and utility companies at the Caribbean Renewable Energy Forum in Miami. It was hosted by BMR Energy, one of Virgin Group's investments, and gave us all a platform to discuss plans to expand the use of renewable energy in the region."
At the forum, renewable energy such as solar and wind were crucial topics. The primary focus was to implement an environmentally friendly infrastructure in the Caribbean while better preparing the electric systems for future storms.
More recently, Branson traveled to New York for Climate Week to work on uniting everyone on climate action. He expressed the urgency of implementing renewable energy in a statement, saying, "Having just gone through one of the strongest hurricanes in history, I've seen first-hand the impact climate change is having. Even as the world faces increasingly shocking climate change-related catastrophes, now is our opportunity to get on top of the problem before it's too late."
Article continues below advertisement
So what's the plan? Branson is focused on clean energy sources because he believes the rebuilding stages is the crucial time to not only build something again but to do it strategically. Working hand in hand with key decision makers, Branson is creating a long-term plan to bring clean energy and new jobs to the Caribbean. In an interview with the Thomson Reuters Foundation, Branson described how his plan would work to create positive change, stating,"We want to move the Caribbean countries into clean energy and make them more sustainable, which will make dealing with hurricanes much easier. The Caribbean heads of state agree with one voice that this is a good idea."
Article continues below advertisement
Branson also visited Puerto Rico where he met governor Ricardo Rosselló. There he discussed with the leader about practical and manageable ways to implement clean energy. Similarly, Elon Musk, another forward-thinking entrepreneur, is also looking to help the Caribbean get back on track with renewable energy. The Tesla founder has worked to get Puerto Rico back up and running by sending Tesla batteries and restoring power at hospitals.
For updates on Branson's efforts in the Caribbean, follow his blog on Virgin's website. To help support the affected communities the BVI Community Support Appeal is accepting donations to build a more sustainable Caribbean.