We Asked A Park Ranger What It's Really Like To Work In Nature
We asked a park ranger about her experience working in nature.
Rangers perform all kinds of tasks to keep our national parks up and running. They might work in law enforcement, public relations, or inside the visitor center. Some also build and maintain the trails that snake through our mountains and forests. Lacey Cunningham is one of those rangers.
Article continues below advertisement
For the past 15 years, Cunningham has worked in trail crews for the National Parks Service. She spent 14 years at North Cascades National Park in Washington, hiking into the backcountry at the crack of dawn to clear fallen trees and construct bridges. Now she's at Santa Monica Mountains, where she manages facility assets and scopes out new trail projects. She told us what it's like to make the trails that so many visitors use to access awe-inspiring nature, and how to make the most out of your trip to a national park.
The following Q&A has been edited for clarity, flow, and length.
Article continues below advertisement
How did you become a park ranger?
I started as an intern in 2003 at North Cascades National Park. I got that internship through the Student Conservation Association. It's based out of New Hampshire, and they're one of the older conservation organizations [in the country]. The SCA helps connect public land to internship opportunities, so I applied through them to a whole number of internships across the country, and I just happened to get this one, which worked best for me.
Article continues below advertisement
What specifically inspired you to pursue this career?
I always loved being outside. I was lucky enough to have trees in my yard and a forest surrounding my house as a kid. Through my internship, I found out you could get paid to live and work in wild remote locations and work physically hard. I thought it would be great to do for a few years. Most people on trail crew will say, "This is my last season," but year after year you return. You don't plan to have a career as a trail worker, it just happens.
Article continues below advertisement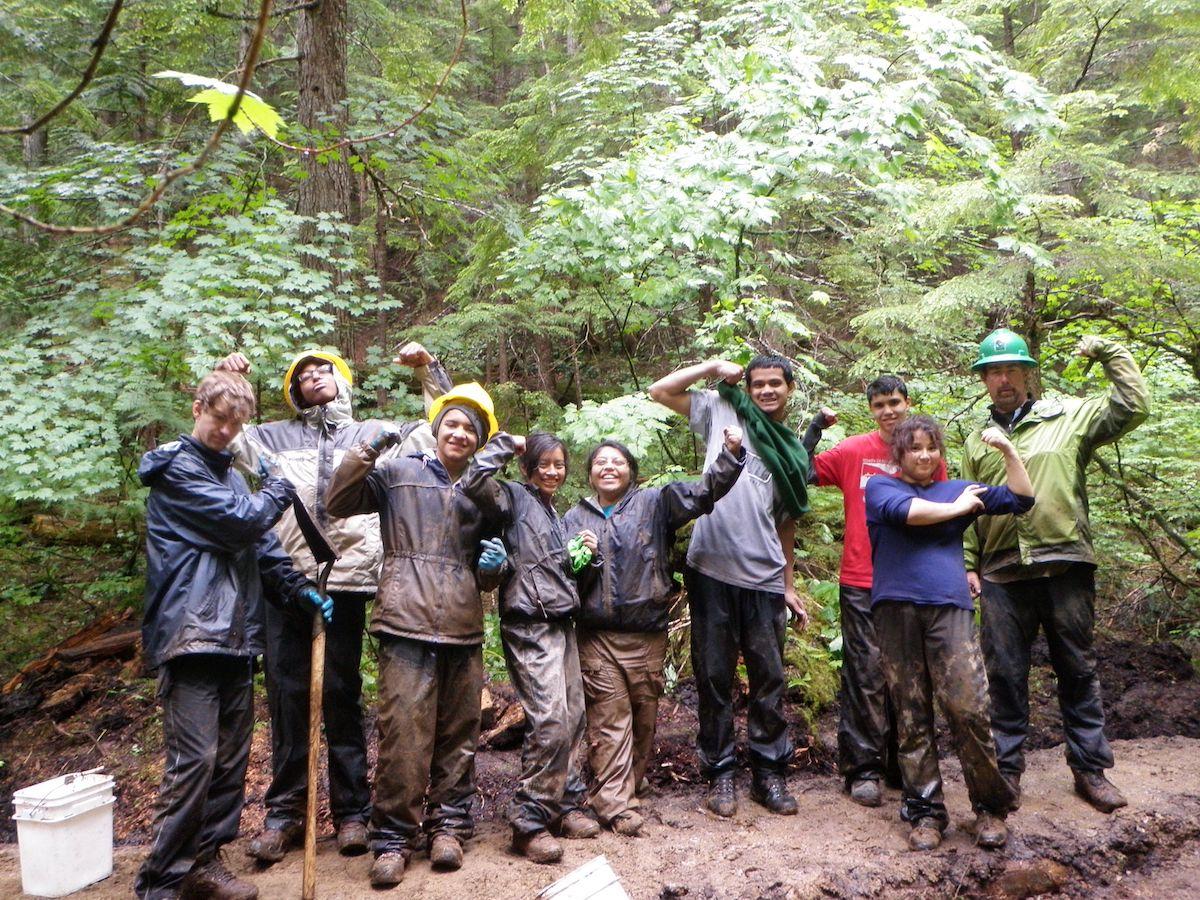 Article continues below advertisement
So at North Cascades, we were out for eight days at a time, so you would hike out and camp for seven nights and then hike back out the following Wednesday. So we'd work Wednesday through Wednesday and pretty much live in the backcountry.
We would begin the season by "taking the saw for a walk," meaning that at least two of us would walk down the trail and cut any trees that had fallen across the trail over the winter. We would also clean the drains using shovels and do any tread work as necessary. This was called "logging out." Once that was done, we would "brush" the trails, meaning clear the vegetation back four feet on either side from the center line of the trail to maintain an 8-foot wide and 10-foot high trail corridor for hikers and stock.
Article continues below advertisement
Then there was project work. Bridge construction, historic building preservation maintenance, trail relocation and reconstruction projects, backcountry campground maintenance. Lots of time being bent over digging, carrying buckets of rocks, and moving logs.
I also ran the backcountry trails youth and volunteer programs during the summer months which involved coordinating all of the logistics for crews to live and work in the backcountry for up to a month — boat rides, pack support, resupplies — and then supervising the work in the field. With these crews, we would build new sections of trail, replace bridges and turnpikes, and brush.
Article continues below advertisement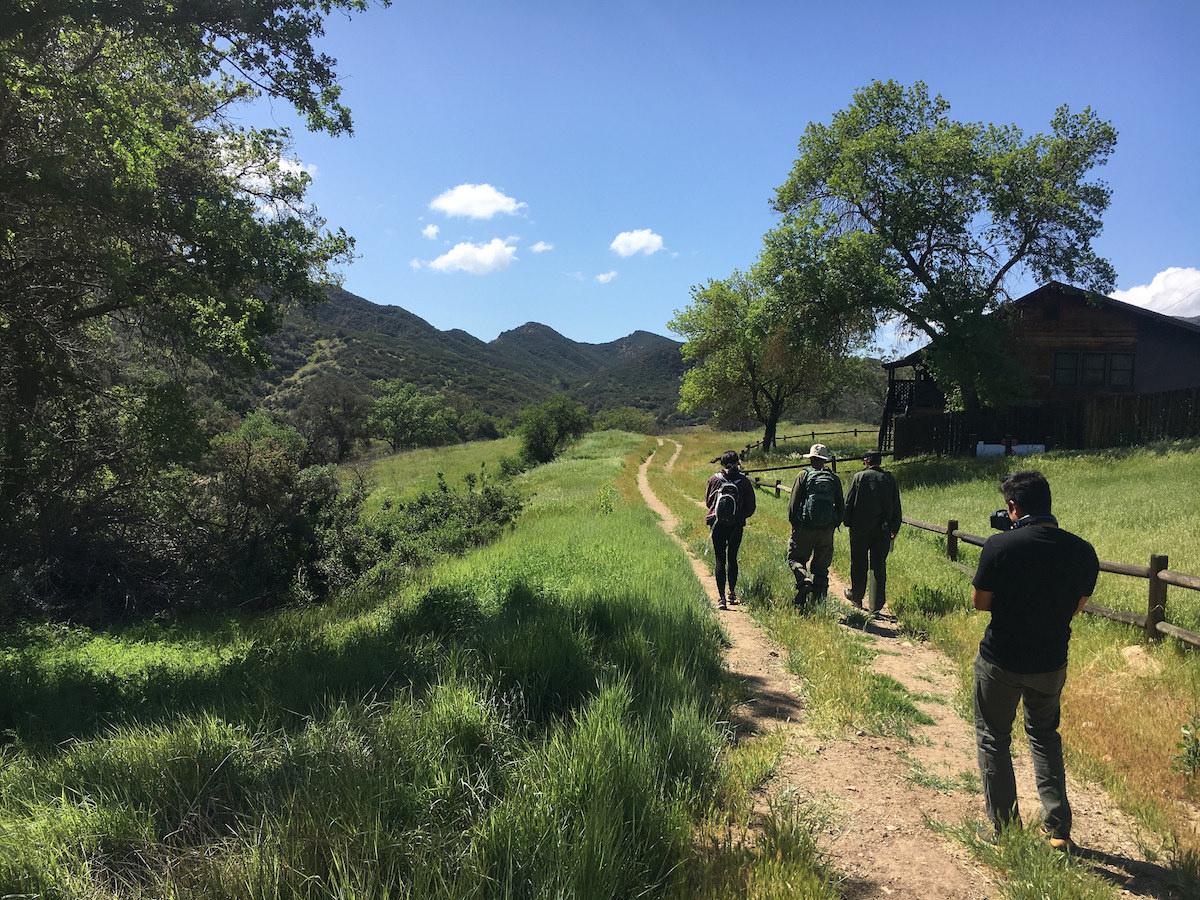 At Santa Monica Mountains, it is mostly an administrative job doing asset management for facilities. A lot of data entry and project creation to get funding to maintain NPS infrastructure. I still do some outside work. Grounds and trail maintenance, and trail project scoping. Soon we'll have some conservation corps working on the trails and I will help lead those crews.
Article continues below advertisement
Is there anything about your job that people might find surprising?
That people actually do it [laughs]. That was probably the most common thing, when visitors would come around, they'd be like, 'Whoa, people really do this'? Like live out in the woods, since we would hike up to, I think the furthest camp was about 18 miles out in the backcountry. And then you'd stay there for a week. A lot of people have found that pretty surprising, that there are people out there actually doing this line of work.
Article continues below advertisement
What do you like about working for a national park?
It's all about the people and the place. Most everybody who's a visitor is just excited to be there and in awe of the place. It can be rejuvenating. At least in Washington, it can be pretty miserable sometimes when it's pouring down rain. But then, you just talk to the visitors and seeing how excited they are to be out there. I worked with great people, and now I'm down in California with another bunch of great people, lots of wonderful people who work for the Park Service.
Article continues below advertisement
If someone is planning to visit a national park, how can they make the most out of their trip?
I would say get off the roads. Find trails to go hike. The further out you can get, the better. Obviously, check conditions and check with your visitors center to make sure you can get out there. You can see a lot from the roads, but certainly if you can get away from the roads and the congestion and really get out there, then it's definitely worth it.
Article continues below advertisement
How can visitors help maintain the parks and keep them clean?
Article continues below advertisement
One of the big things is trash. The more people that come, the more people just continue to pile their trash next to a dumpster, instead of putting it into a dumpster. So if the trash can is full, don't keep piling trash there. And try to stay on the trails, because we try to maintain a clear spot to go. So just by staying on the trails and within that impacted area, that helps insure that the rest of the park doesn't get trampled.
If someone wanted to do what you do, what advice would you give them?
If they're interested in trail work, my recommendation would be starting off with a conservation core of some type. Many states have their own conservation cores, and then you'd get the experience of what it's actually like to do that kind of work. Because the trail work is very physically demanding. To do 10 hours of trail work for eight days in a row, it's really hard. So trying it first through a conservation core is probably a good route to go. And then they can get the experience and the skills needed to a get a job within the National Park Service.