Peru Saves 2 Million Acres Of Rainforest With New Yaguas National Park
Peru officially established Yaguas National Park, a massive rainforest that stretches over two million acres. Located at the northern part of Loreto, this area controls weather patterns in the United States, hosts numerous species of fish, and is the home for over 1,000 indigenous people. It's now being fully protected by the Peruvian government.
Article continues below advertisement
The Andes Amazon Fund, who aims to protect the headwater regions of the Amazon River, will donate $1 million toward new park. This will help create the new park and offers indigenous people social development resources. Ultimately, establishing this park finally ends the pressure of deforestation and mining in the area.
"A national park of this size and significance can only be created with a long-term, multi-faceted collaboration between civil society organizations, local peoples and government agencies each fulfilling a key role," Dr. Adrian Forsyth, executive director at the Andes Amazon Fund, said in a press release.
Article continues below advertisement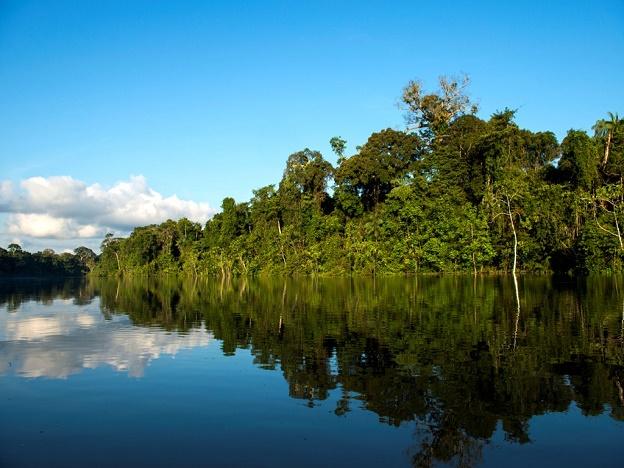 Six groups of indigenous people (Yaguas, Bora, Murui-Muinani-Huitoto, Ocaina, Kiwcha, and Tikuna) all live along the Yaguas and Putumayo Rivers. They've collectively been against outside pressure to conform as they rely on the rainforest and the animal and plant life it provides. After at least 20 years of working to protect it, their efforts have paid off.
Article continues below advertisement
Scientific research backed the claims of how important the region was to breeding various types of fish. They discovered the various fruits, seeds, and homes the rainforest created provided a home for 550 different freshwater fish species. In turn, over three-fourths of the rural population in Loreto rely on this fish for protein.
Deforestation of the Amazon rainforests would also harm the water cycle, as evaporation from these plants creates even more rain. Naturally, South America's rainfall would decrease from deforestation, but it wouldn't just impact this area. Weather patterns would end up changing across the world, including Western and Midwestern regions of the United States.
Article continues below advertisement
"The benefits are for everyone, for the future of everyone, for the country and for the world," Liz Chicaje Churay, president of the Federation of the Native Communities of Ampiyacu, said in a press release.
A number of South American countries are moving to protect rainforests and grasslands. In Chile, over 10 million acres are now protected by their local government after Tompkins Conservation donated over one million acres of land they've owned and preserved. 17 national parks represents 80 percent of the country's protected regions.