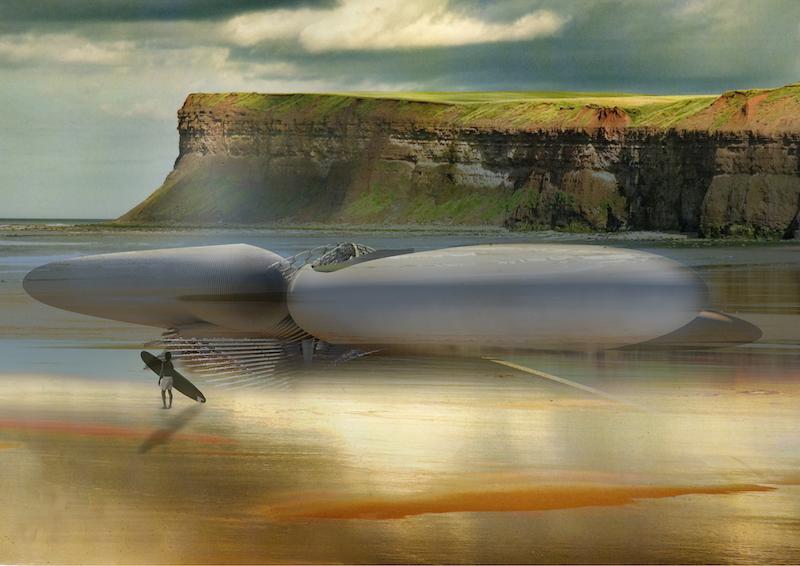 This New Hotel Is Designed To Harness Energy From The Ocean
By Desirée Kaplan
Get green news right to your inbox!
Thanks for signing up!
Hotels everywhere are taking steps to become leaders in sustainable architecture and design. From properties at the base of fjords in the northernmost parts of the world to resorts in tropical islands nestled among coral reefs, travel destinations are beginning to look to their local environment to harness renewable clean energy.
One architect, Margot Krasojević, has become known for her unique concepts which push the boundaries of ordinary and conventional designs. Her most recent work, the Harmonic Turbine Tidal Hotel, is designed to directly benefit from wind and ocean power.
The hotel is structured to harness the tides to create electricity. Using eco-friendly materials, the building will be constructed using two interlocking steel frames clad in aluminum which will give the hotel structural integrity while allowing it to also sway a bit with the outside natural elements. Beneath the building, there will be water turbines that will efficiently harness the tidal movements to generate energy. The hotel was created for Yalong Bay in Hainan, an island in South China, because of the windy conditions and large waves which are ideal to work in harmony with the hotel's semi-submerged design and structure.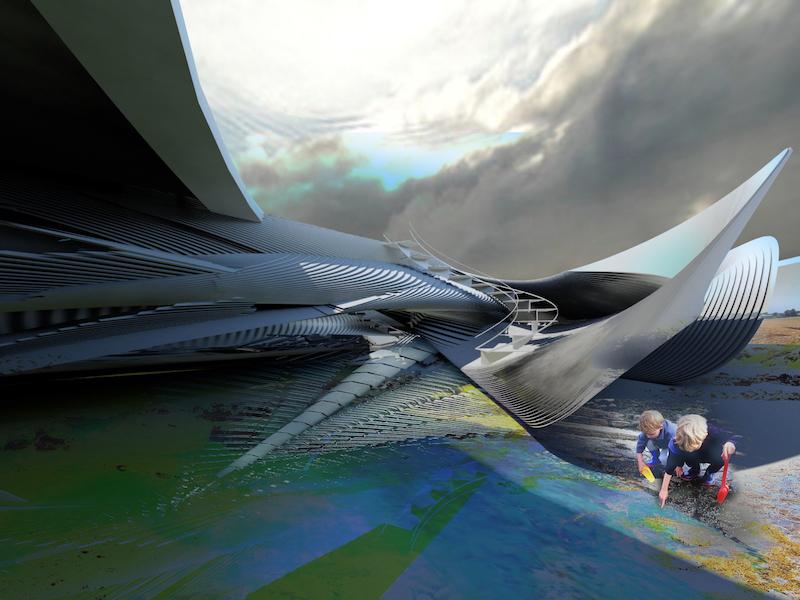 The building is designed to capture so much electricity that the hotel will be able to sell the surplus to the local grid and benefit the surrounding community. As a result, the hotel will not only offer a destination for travelers to unwind, but it will also be a self-sufficient building that can double as a sort of power plant for clean renewable energy.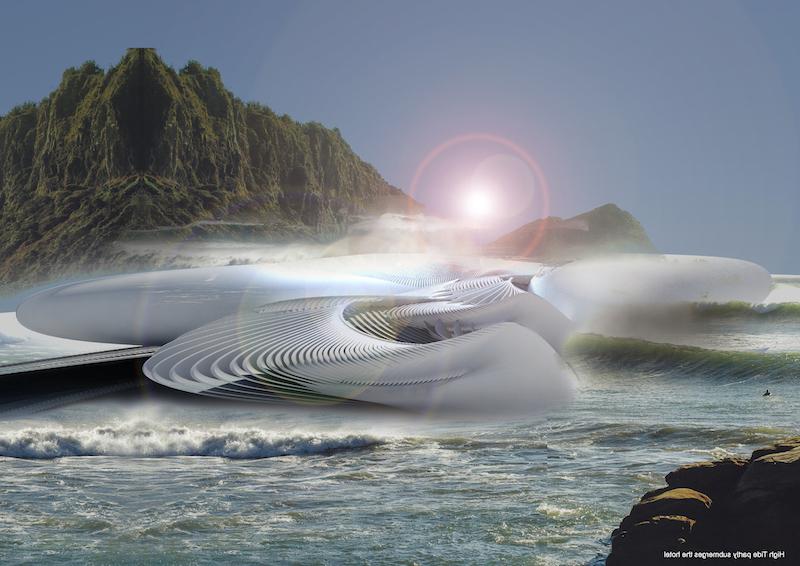 Although renewable energy is the focal point of the unique design, the experience for visitors will also be one of a kind. The hotel's entrance will lead to a partially submerged viewing chamber and 30 private bedrooms where guests can feel as though they are in a semi-submerged submarine as they watch the waves crash again the windows.
According to Krasojević, the inspiration for this design came from observing rock-pools and tidal power. The hotel's close connection to the ocean tides is meant to capture the experience of surfing. By marrying interior design with practical sustainable technology, the luxury hotel hopes their plan will serve as a model for sustainable hotels everywhere.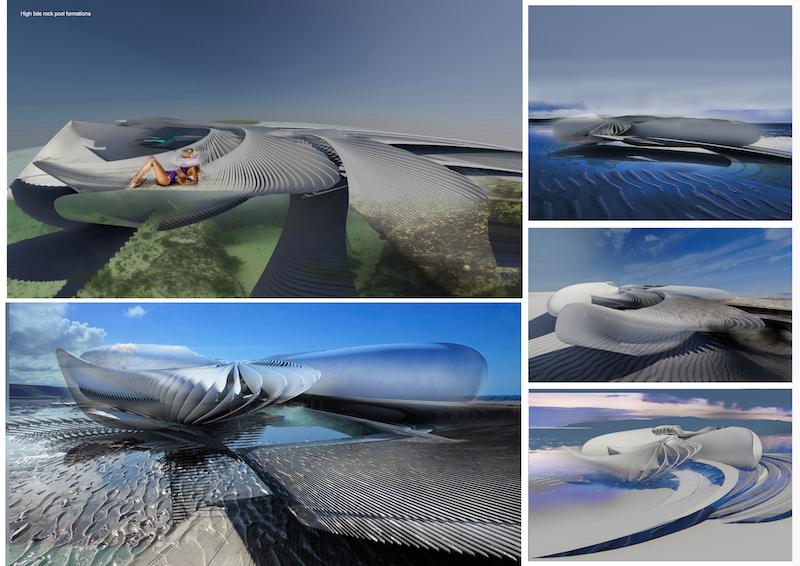 Krasojević has worked on many other seemingly impossible projects. The architect, who has architecture design studios in London and Beijing, has previously created practical buildings designs to adapt to the changing environment such as the Hydro-electric Tidal House in Cape Town, the water purifying footbridge in Amsterdam, and the Suspended Hotel Campsite in Provence.
Her firm's ideology can be seen through the uniques projects as they support the notion that architects should always strive to harness renewable energy through building designs. Krasojević believes that as the world's climate changes, architecture should also adapt their craft and respond to the changing environment.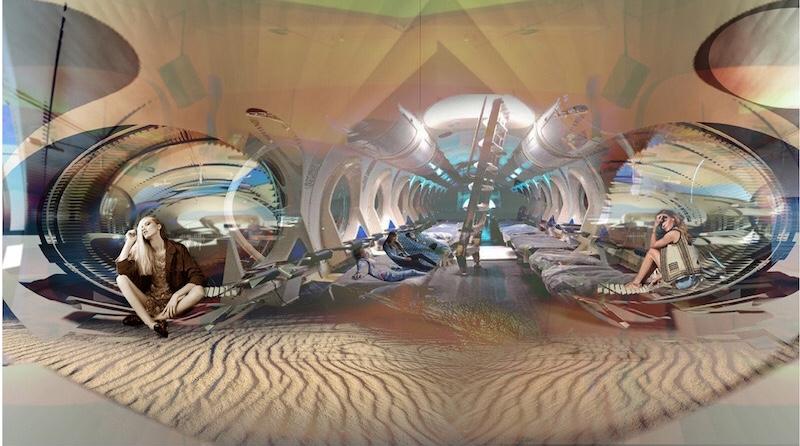 In an email interview with Green Matters, Krasojević shared, "The main interest in this approach to architecture is to question the relevance of building typologies when facing environmental issues, sustainability and renewable energy as one one of the main design criteria." She continued, "Buildings should `work' by embracing renewable energy instead of programmatically catering to redundant typologies alone. To inhabit architecture is to be responsible for the environment."