Home Gardening: DIY Drip Irrigation With a Garden Hose
Drip irrigation is one of the most effective ways to water your garden. But depending on how large your garden is, it could get pretty pricey to have a system installed.
If you want to save some money and make use of a few things you have lying around the house, try to create DIY drip irrigation with a garden house. It could be a fun and easy way to make your garden more water-efficient.
Article continues below advertisement
What is drip irrigation and why should you use it?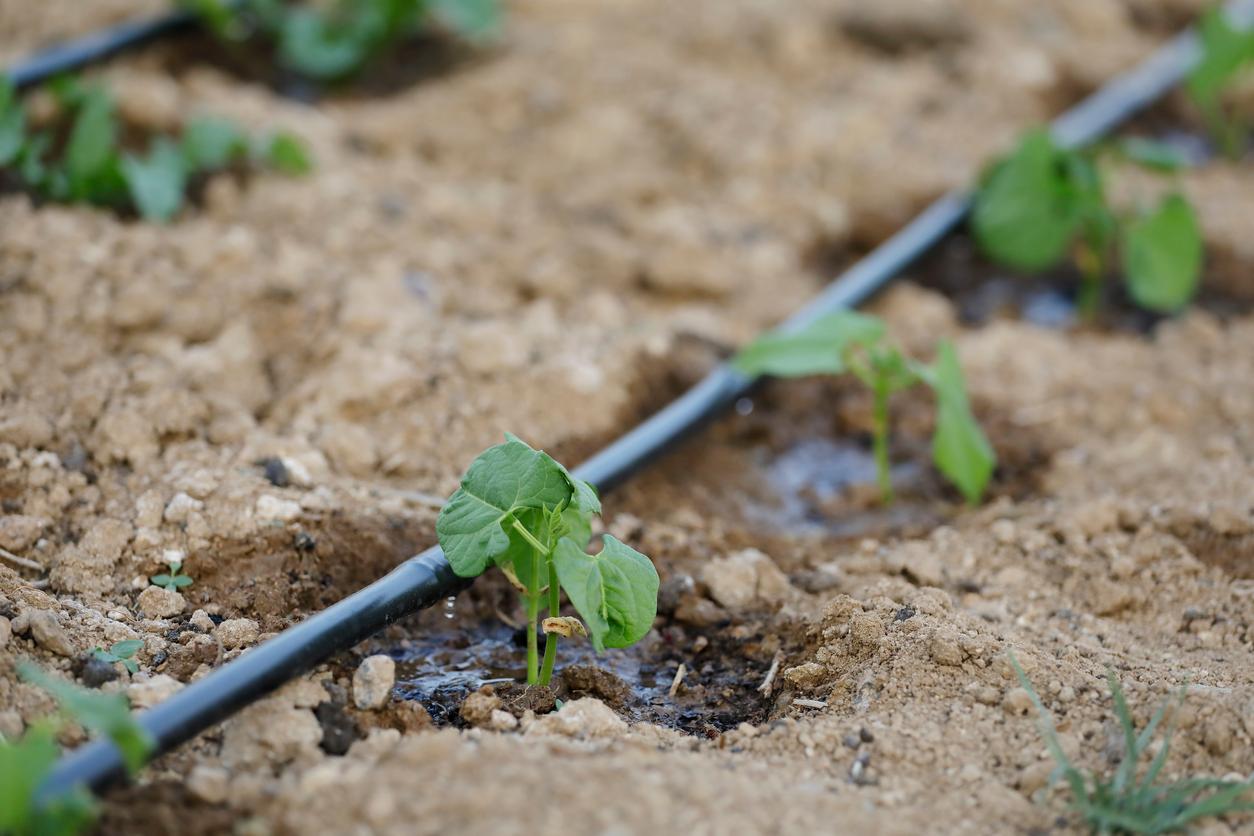 Drip irrigation uses small tubing with emitters that drip water slowly into the soil and onto the roots. According to the University of Rhode Island, drip irrigation is 90 percent efficient when it comes to using the water that's applied — and compared to sprinklers, which are only 65 to 75 percent efficient, that's pretty good.
In addition to its efficient water use, drip irrigation has a lot of other benefits.
Preventing disease is incredibly important when it comes to gardening. If your plant gets a disease, it can be very hard to control — it could contribute to your plants becoming damaged or even dying. When there's increased contact between water and plant foliage, there's a higher chance of disease. Drip irrigation minimizes this contact, which decreases the risk.
Article continues below advertisement
Drip irrigation also reduces nutrient and water loss below the root zone. This can make plants more productive because nutrients are more readily available to them.
There are practical benefits to using drip irrigation too — it can save you time and money. If you have a large garden, you probably spend a lot of time watering your plants.
Article continues below advertisement
With this more efficient watering system, there's hardly any work involved at all. In fact, you can set your system to run automatically. Since drip irrigation uses less water than other methods, you're also saving money.
DIY drip irrigation with a garden hose:
The average drip irrigation kit runs anywhere between $15 and $480, according to HomeGuide. That's quite the price range. If you're looking for a way to save money and use some stuff you already have, you can actually create drip irrigation with a garden house.
You don't need any special skills or talents to pull this off either. All you need is a garden hose (any old one will do), zip ties, and a drill with a very small bit.
Article continues below advertisement
First, take your old hose, attach it to your water source, then line it up along your plants. You can use the zip ties on the ends of the hose so it doesn't drip or lose pressure.
Once you have it all lined up, you can use your drill to start making holes in your hose. For this, you're going to want to use a very small drill bit. In the instruction video, the gardeners use a 1/16-inch bit. Wherever your plants are positioned is where you're going to drill into the hose.
That's it! After you drill your holes, you're all done. Now you have an awesome DIY drip irrigation system that only took a little bit of money (or no money at all) and time.