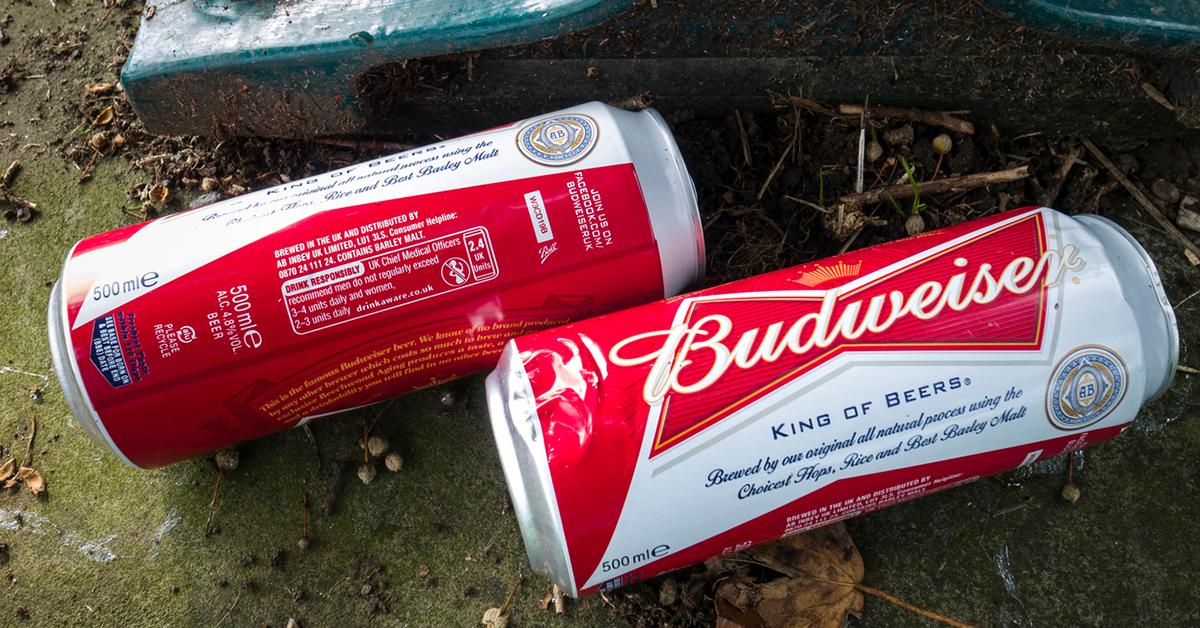 Budweiser Now Brews Their Beer With 100% Wind Energy
By Carly Sitzer
In 2017, Anheuser-Busch InBev — the people who make some of your favorite beers, such as Budweiser, Stella Artois, Corona, Shock Top, and more — announced that they planned to run on entirely renewable energy by 2025. At the same time, they announced a plan for a 30 percent reduction in their carbon footprint with the same target year of 2025.
And now, they're making right on that goal: Budweiser recently revealed that they're brewed with 100 percent wind energy.
The company is honoring the incredible milestone with a new commercial celebrating their commitment to the planet, which will be debuted for TV at the Super Bowl.
In addition to the message about renewable energy, the new, one-minute ad shares all the markings of a traditional Budweiser commercial: dogs, clydesdales, and even a Bob Dylan song (yes, you guessed it — "Blowin' in the Wind").
"[The] Super Bowl is one of the most exciting times of the year for our team, and people all over the country. Those who wait for the best commercials all year expect Budweiser to show up big, and we felt there was no better way to show up this year than to talk about our commitment to renewable energy," VP of Marketing Core and Value at Anheuser-Busch, Ricardo Marques, said in a statement. "We are proud to be the first Anheuser-Busch brand and the first major beer brand to be brewed with 100 percent renewable electricity from wind power and hopefully we can use this moment to inspire others in our pursuit for a more sustainable future."
Budweiser is further showcasing their commitment to sustainability by donating clean electricity to the Super Bowl's host city, Atlanta, for the week of the Super Bowl; Budweiser plans to do this by offsetting all of the electricity used to power Super Bowl week with clean and renewable energy. Budweiser is even making clean energy more accessible for their consumer by partnering with Drift, a leader in the clean energy space; the hope to make it easier than ever for people to opt in for clean energy in their homes by offering a free trial month of a green plan.
As far as their plan for 100 percent renewable energy by 2025 goes, Anheuser-Busch is already making strides. As of right now, about half of the electricity needed in their 12 domestic breweries is provided through clean, renewable sources.
They are also making right on their plans to lower their emissions and their carbon footprint in the next six years; in late 2017, it was reported that the beer company ordered 40 Tesla Semi electric trucks for distribution purposes; in addition to adding the Tesla Semis to their fleet, around the same time, they also confirmed orders from Nikola Motors for their battery/fuel cell hydrogen trucks and Uber's Otto autonomous trucks.
"At Anheuser-Busch, we are constantly seeking new ways to make our supply chain more sustainable, efficient, and innovative. This investment in Tesla semi-trucks helps us achieve these goals while improving road safety and lowering our environmental impact," James Sembrot, senior director of logistics strategy, said in a statement at the time. "We can't wait to get these trucks on the road, and keep leading our industry forward to a greener, smarter future in partnership with some of the world's most innovative companies. The transportation industry is evolving fast, and we're really excited to play a leadership role in driving this evolution by integrating these new technologies across our network."
More From Green Matters
.

Travel

It's no secret that transportation is a significant source of emissions — so how can you go on a road trip and still make it sustainable? Learn more.

.

Renewables

Did you also know that purchasing an electric vehicle also comes with a significant financial incentive from the government?

.

Community

As we live, breathe, drive cars, and cut down trees, we as a people emit greenhouse gases into the air. This is marked by what's called a carbon footprint.