Facebook's New Data Center In Alabama Will Be Powered By Solar Farms
Facebook is buying wind and solar power from sources all over the world as they aim to operate on 100 percent renewable energy by 2020.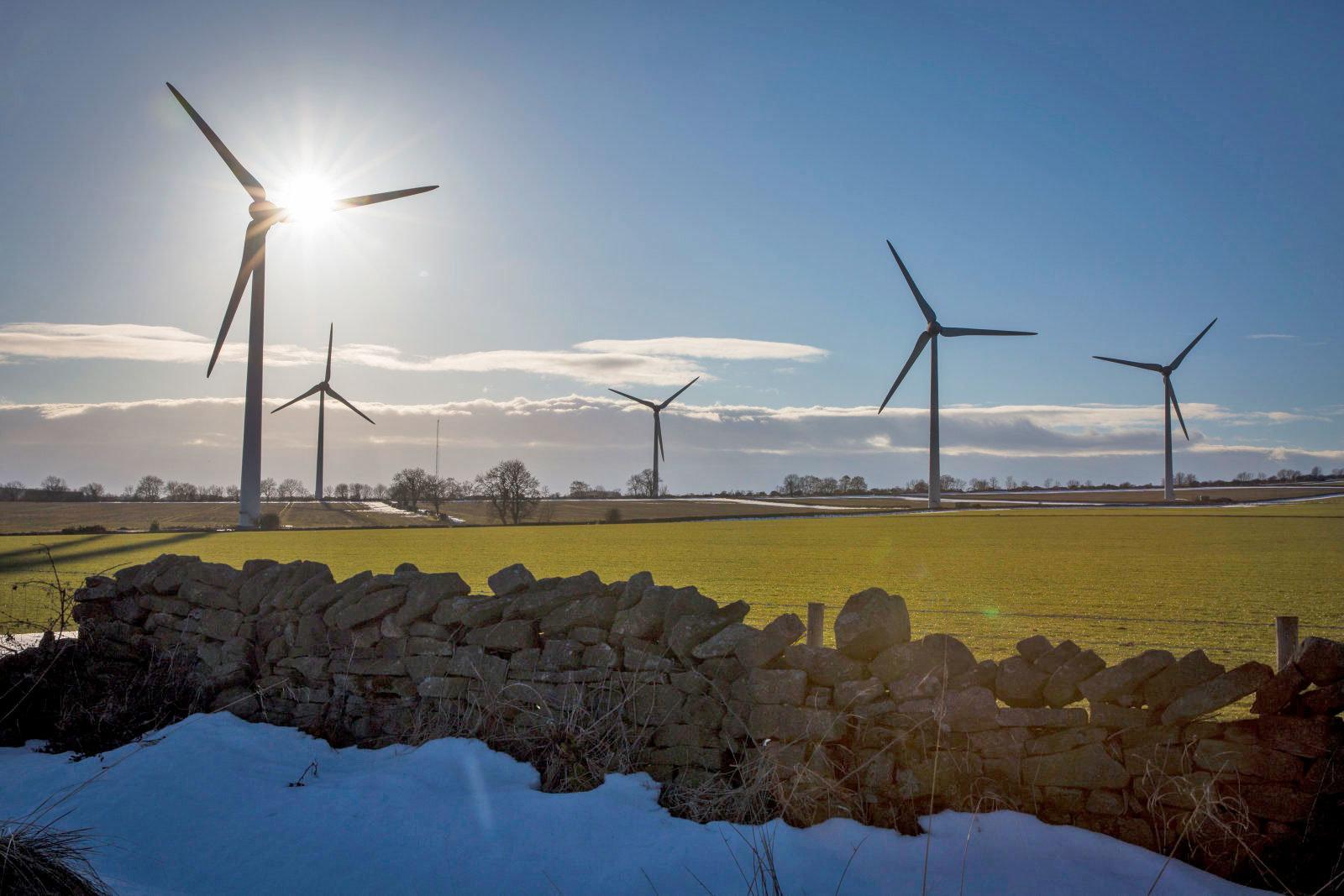 Facebook's turning to renewable energy to power up their new data center in Alabama. The data center will run on 100 percent clean energy from the largest solar installations to be built in Tennessee and Alabama.
Article continues below advertisement
In a statement released this week, The Tennessee Valley Authority, a U.S. government agency that provides electricity to almost 10 million people in parts of seven southeastern states, said that First Solar Inc. and NextEra Energy Inc. have been selected to build the installations.
"We are committed to supporting our operations with 100 percent renewable energy and look to partner with organizations like TVA who offer solutions to help meet that goal," said Bryce Dalley, energy manager at Facebook, in a release.
Article continues below advertisement
In 2017, the Facebook's carbon footprint was 979,000 metric tons of CO2 equivalent. According to an EPA calculator, that's roughly as much as the emissions from more than 100,000 homes. The company's data centers, which were supporting the data of 2.1 billion people a month by the end of 2017, account for nearly two-thirds of that footprint (other business activities, including construction and employee commutes and travel, account for 38 percent).
TVA shared in a release they're planning to invest $8 billion in renewable energy over the next 20 years. "TVA's ability to deliver large amounts of renewable, reliable energy at competitive rates makes the Valley an attractive place to do business and recruit quality jobs," said John Bradley, TVA's senior vice president of economic development.
Article continues below advertisement
A couple months ago the social network vowed to reduce its greenhouse gas emissions by 75 percent and make all of the company's operations run on 100 percent renewable energy by the end of 2020. In a statement released in August, Facebook shared the company has signed contracts for more than 3 gigawatts of new solar and wind energy since it began such efforts in 2013.
"All of these wind and solar projects are new and on the same grid as our data centers," the company said. "That means that each of these projects brings jobs, investment and a healthier environment to the communities that host us — from Prineville, Oregon, and Los Lunas, New Mexico, to Henrico, Virginia, and Luleå, Sweden."
Article continues below advertisement
It might seem like a big commitment to use 100 percent clean energy but announcements to go "green" are a trend amongst tech companies as of late. Both Apple and Google have both purchased renewable energy sources, such as wind or solar energy, this year to offset their overall global energy consumption. Amazon has also shared their sustainability initiatives and says their long-term goal is to power its global infrastructure using 100 percent renewable energy.
Facebook is just joining the pack as more companies are considering initiatives to reduce their carbon footprint. The social network's move towards green energy isn't necessarily a new thing, though. They started to move toward renewable energy when it signed its first contract to buy wind power in 2013.
Article continues below advertisement
"CEO Mark Zuckerberg has reaffirmed Facebook's place among business leaders in the race to be coal-free and 100 percent renewable-powered," Gary Cook, senior corporate campaigner at Greenpeace, said in an online statement.
"If we are to stay within the 1.5-degree threshold that scientists say is crucial to avoid catastrophic climate change, we need many more companies stepping up to adopt aggressive renewable energy and greenhouse gas reduction goals," Cook added.