Why Former Patagonia CEO Made The Largest Land Donation In History
The largest land donation on record has been made by the former CEO of Patagonia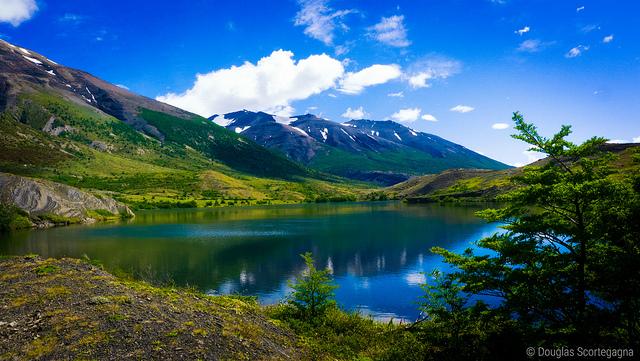 Earlier this month Kristene Tompkins, leader of Tompkins Conservation and former CEO of Patagonia, announced she would make a donation of 1 million acres of land to the Chilean government, making it the largest private donation of land to a country ever.

Article continues below advertisement
The announcement comes after of work and negotiations by Tompkins and her late husband and North Face co-founder, Douglas Tompkins.

Chilean President Michelle Bachelet delivered a promise that included merging the gifted land with another 10 million acres of Chilean national lands to create 11 million acres of new public lands. The total area to be protected is three times the size of Yellowstone National Parks and Yosemite combined.

Article continues below advertisement
Both Tompkins and Bachelet are on a mission to "rewild" Chile by creating national parks that will combat biodiversity and aid in Chile's ecotourism.

Tompkin's move to make the donation was largely inspired by her husband, who passed away in 2015 after a kayaking accident in Chile.

Article continues below advertisement
In the early '90s the couple received a great deal of criticism when they began purchasing large amounts of land in the Patagonia region of Chile and Argentina, citing it as an effort to help fight the planet's biodiversity crisis.

The end result will be the creation of five new national parks, including Tompkins Conservation's flagship 715,000-acre and its 200,000-acre . The , , and national parks will also expand significantly.