D.C. Makes Moves Towards Going 100% Renewable Energy By 2030
New legislation could make the nation's capital a world leader in renewable energy.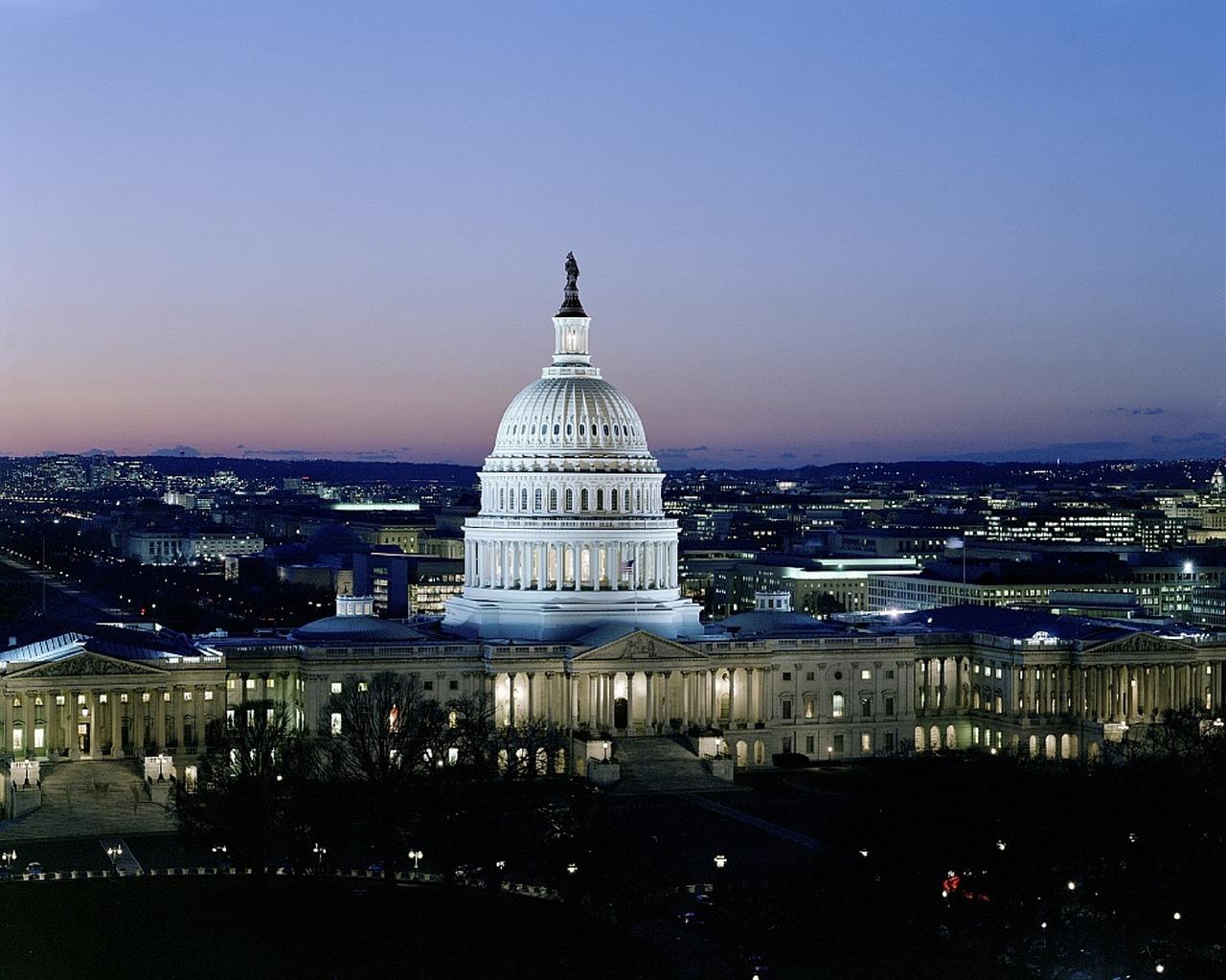 Lawmakers in Washington D.C. are proposing one of the nation's most aggressive plans to cut carbon emissions. The "Clean Energy D.C. Act" would roll out the strongest renewable electricity standard in the United States, making the nation's capital a world leader on climate change and put them on an accelerated timeline to 100 percent renewable energy by 2032.
Article continues below advertisement
"This bill provides the bold action needed to match the urgency of the climate crisis. It builds on the Clean Energy D.C. plan and the District's 12-year legacy of clean energy and green building policy achievement, again blazing a path for other cities to follow," said Cliff Majersik, Executive Director of the Institute for Market Transformation in a statement.
The legislation would require that 100 percent of energy sold in the city come from renewable sources by 2032 (up from the current standard of 50 percent by 2032) along with toughening energy standards for new and existing buildings.
Article continues below advertisement
Buildings consume the most energy in D.C. — 73 percent of the total — with commercial buildings using 28 percent of all energy, followed by residential buildings at 27 percent and institutional/government buildings at 18 percent, according to the Climate and Energy Plan.
The bill would also help fund green energy initiatives by increasing the sustainable energy trust fund fee that all District customers pay. According to Council member Mary Cheh's office, fees would double on electric bills, an average of less than $1. The fees would triple on gas bills, an increase of about $2 for residential customers, providing $15 million to the District's Green Bank, to finance clean energy projects. 20 percent of the proceeds from the fee would go to assist low income residents struggling to pay energy bills.
Article continues below advertisement
Sandra Mattavous-Frye, an advocate for consumers as the District's people's counsel, emphasized how important it is for the city to get its electricity from renewable energy sources. "A cleaner energy future is not an option; it is an imperative—our obligation to future generations," she said at a hearing earlier this month.
She also noted the transition to green energy has to be accessible for low-income residents. According to research, 27,000 D.C. residents living at or below the poverty line are weighed down by energy bills and over one-third of their income goes towards paying those costs.
Article continues below advertisement
So far, eight out of 13 council members support the climate bill, though it will also need to pass out of the business and economic development committee. The chair of that committee, Kenyan McDuffie, has scheduled a hearing for Oct. 29.
"D.C. has strong carbon reduction goals, but we're currently not on path to achieve them," said Camila Thorndike, D.C. Campaign Director at CCAN Action Fund, one of the organizations at the forefront of the bill. "There's no excuse for the delay. We're so behind so far already."
Other parts of the country are considering similar measures. Last month, California Governor Jerry Brown signed a bill into law requiring the state to get 100 percent of its electricity from carbon-free sources by 2045.