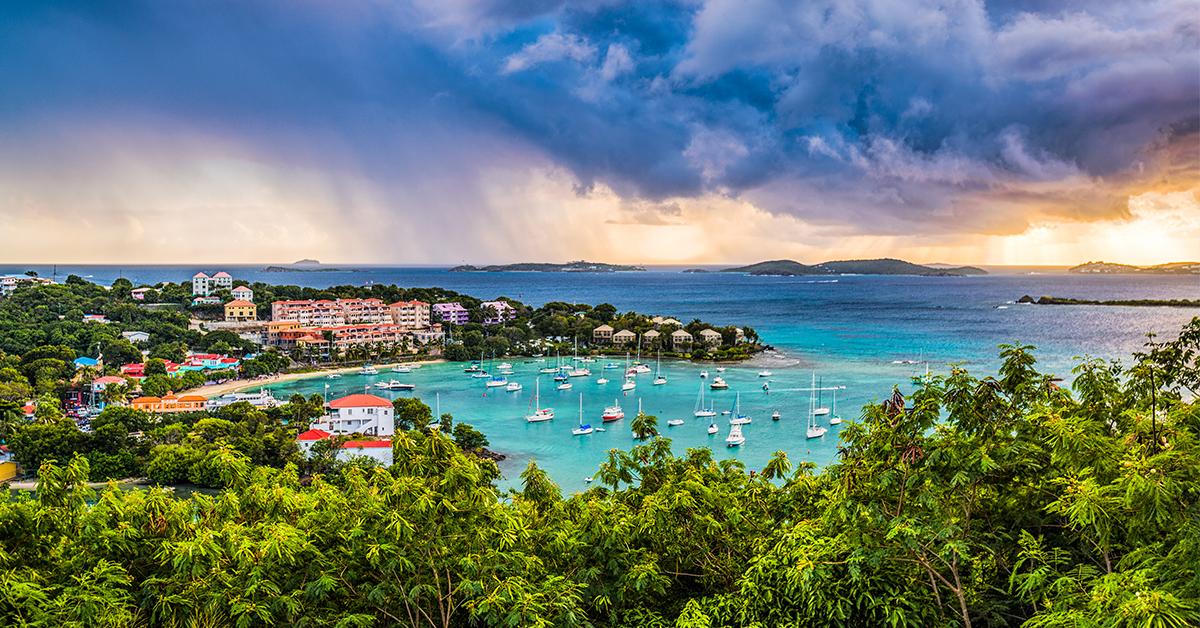 British Virgin Islands Turn To Renewable Energy After Hurricane Irma
The British Virgin Islands seek relief from fossil fuels after Hurricane Irma.
It was almost a year ago when Hurricane Irma devastated the British Virgin Islands (BVI), knocking out power for over six months. With winds of 185 miles per hour, the hurricane left the island scattered with down electricity poles and 400 miles of uprooted electrical cable. Like most small islands, BVI depended on traditional energy sources, but post-Irma they've found new opportunities with renewable energy.
Article continues below advertisement
To better protect themselves in the face of future natural disasters, BVI is moving toward solar and geothermal alternatives including a number of solar energy initiatives. The main island of Tortola, for example, is planning a 3-megawatt solar project led by local firm Caribbean Alternative Energy.
"It's in our interest to work very hard at getting as much as possible renewable energy produced," Mark Vanterpool, BVI minister for communications and works, told the Thomson Reuters Foundation.
Article continues below advertisement
According to Reuters, despite the excitement to embrace renewable energy, not all experts believe the BVI can deliver on a promise made five years ago to meet a third of its total energy needs of about 30 megawatts with renewables by 2023. Only three years ago, residents weren't legally able to produce most of their own green energy. As the island seeks relief from relying on fossil fuels, they're looking for other options.
BVI isn't the only area impacted by natural disasters that is now turning to renewables in the face of climate change. Alternative sources of energy including solar power have helped Puerto Rico get back on track after Hurricane Maria took down much of the traditional energy infrastructure on the island.
Article continues below advertisement
Article continues below advertisement
Many believe they have no choice but to embrace renewable energy in the face of climate change. "We have to go to renewable energy," minister Vanterpool said in the interview. "We have to get there. I don't think that's a choice we have."