Rural Pakistan Turns To Solar Panels During Energy Crisis
Pakistan is facing a power struggle, so rural communities are turning to solar energy.
Karachi, the capital city of Pakistan, and its surrounding areas are all dealing with a power struggle. Rural communities have high expenses when using generators or aren't even connected to the national grid, and even the capital city is dealing with blackout issues. It's why more people are turning to solar energy for a power source.
Article continues below advertisement
In Pakistan's capital city, citizens have seen an increase in blackouts thanks to public dispute between their power utility company, K-Electric, and their main gas supplier, Sui Southern Gas Company. Power can be turned off for up to eight hours in a day, forcing some companies to lay off workers and people have to deal with the hot temperatures.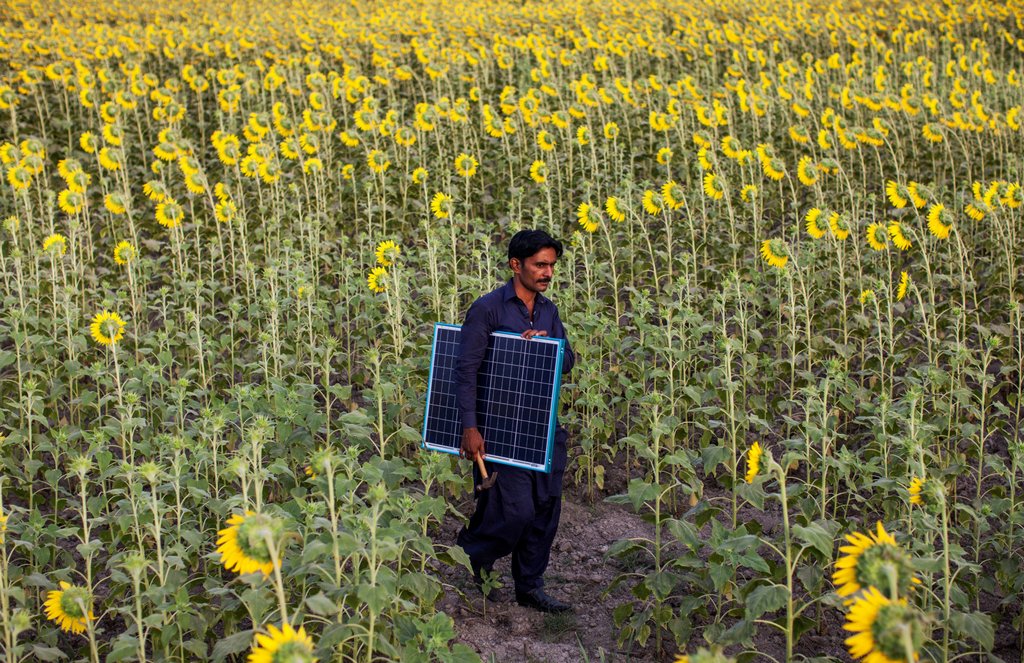 Article continues below advertisement
While their local government is trying to step in with subsidies and they've increased gas supply for the electric company, a debt that's pushed past $4 billion US seems insurmountable at this point. This doesn't even factor in one-third of the country that doesn't have access to the national grid altogether.
Bloomberg highlighted one Pakistani local, Imam Dino, who has decided to take matters into his own hands. Nearly 100 miles east of Karachi, he's set up his own theater, playing Bollywood movies on a 24-inch TV. He also offers visitors a chance to charge up their mobile devices. He's previously done this with a gasoline generator, but now he rents solar panels.
Article continues below advertisement
At a cost of $22 US per month for the solar panel system, he makes an additional $26 per month when compared to using the generator. EcoEnergy and Nizam Energy, two companies that help Pakistanis with renewable power solutions, have installed around 10,000 systems since 2013. These off-grid systems can be as low as $9 US to help the poorest communities.
Article continues below advertisement
Both of these companies aren't sweating it in terms of energy problems in Pakistan. They look at the country as untapped potential, and Nizam Energy's offices in Karachi are partially run on their solar panels. Company CEO Usman Ahmed tells Bloomberg that it's "30 percent cheaper than electricity from the grid."
We've seen a number of successful solar energy solutions work in rural areas. Kingo, who is based in Guatemala, now serves over 60,000 households in developing countries with prepaid energy. They set up a base that generates energy to local households based on how much energy they purchase, which slashes installation and maintenance fees.