It's a Ruff Life — 10 Funny Dogs to Follow on TikTok and Instagram
Some days you just need a good laugh or distraction, and social media is the cure. So, if you're looking for funny dogs to follow, keep reading.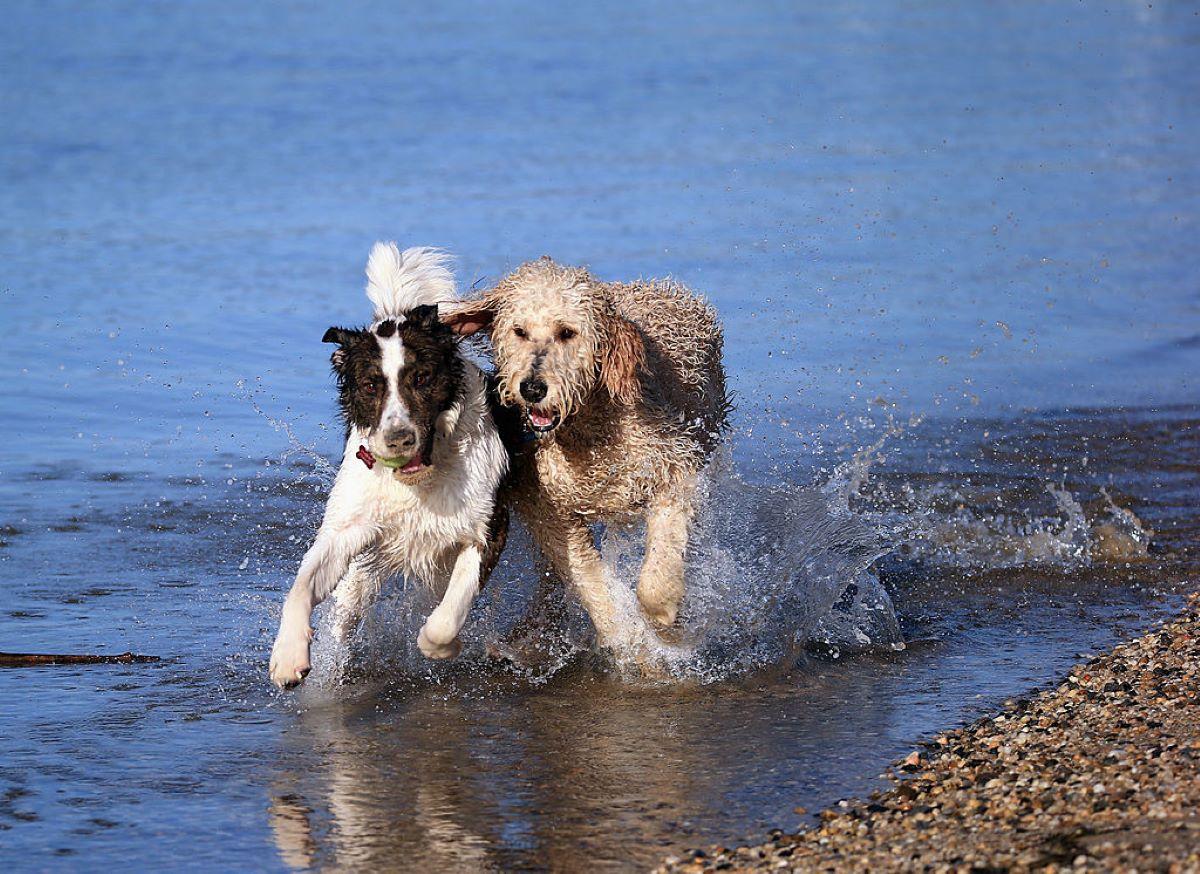 If you spend any time aimlessly scrolling through pet videos on TikTok and Instagram, you already know some dogs are just too doggone funny. Whether you're a dog person or not (I'm all about rabbits), there's no denying the joy of uncovering absolutely hilarious videos featuring our four-legged canine friends.
Article continues below advertisement
TikTok has quickly become the go-to social media platform where dog parents love to share videos of their funny, furry friends. And with the hashtag #dog pulling up over 434.9 billion views, it's no wonder so many pet parents turn to TikTok to showcase videos of their paw-fect pets.
So, we've rounded up 10 funny dogs to follow on TikTok and Instagram.
Who are the funniest dogs on TikTok and Instagram?
Social media platforms like TikTok bring us millions of endless streams of clever and cute, short-form videos. But with so many accounts out there, how are you supposed to know which ones to follow? Check out the dogs that make us laugh the most.
1. Bunny the Talking Dog
Ever wonder what a dog would say if they could talk? Bunny the Talking Dog is an Old English Sheepdog and Poodle mix, who is able to communicate through words. She has a board with over 100 FluentPet buttons which are used to record words she can say when she steps on the buttons. According to her owner, Alexis, Bunny can tell you how she feels, what she wants, and if she's in pain.
2. That Dog Guy
He's not exactly a dog, but he does have a pet Samoyed. That Dog Guy sure makes people laugh. Jonny Devaney is known for posting videos of himself personifying different dog breeds and their most popular characteristics. Whether he's acting like dogs playing cards, getting robbed, driving in a car, or house hunting, Devaney's impressions are spot on.
With over 2.5 million followers, Devaney recently become a full-time dog influencer, and even has his own merchandise.
Article continues below advertisement
3. Gus Gus in the City
Gus Gus in the City follows Susan and her two French Bulldog siblings, Gus Gus and Marty, as they go on weekly adventures. With their "cute faces, big ears, and cuddly personality" they've amassed over 1.1 million followers on TikTok. It's a lighthearted account that follows the siblings as they go through airports, get tattoos, and go on an Easter egg hunt.
Article continues below advertisement
4. Ellie Golden Life
If you love golden retrievers and family-friendly content, Ellie Golden Life is a lighthearted account for you. Featuring Kevin Bubolz and his golden retrievers, Ellie and Emma, Kevin is a military vet who fell in love with dogs when he was stationed in Afghanistan. Once he got out, he adopted Ellie, trained her as a therapy dog, and spent years volunteering until COVID hit.
During the pandemic, while pursuing his MBA, he created a TikTok account and now has over 6.4 million followers.
Article continues below advertisement
5. Buddy the Dappled Dach
Follow the silly adventures of Buddy the Dappled Dach and his friends Beau, Stella, and Dulcie who are all Long-Haired Miniature Dachsands. Whether they're creating album covers, running wild outside, or taking a ride in the car, these funny, furry pals will bring a smile to your face.
The question-and-answer style of humor on this account is one of the reasons they've amassed over 5.4 million likes on TikTok.
Article continues below advertisement
6. Emily Wang
Emily Wang is a content creator, videographer, and photographer who lives in LA with her three dogs Kokoro, Chibi, and Kibo, the stars of @emwang. Her TikTok account, which boasts over 4.9 million likes, features videos of dogs on bikes, playing in the rain, creating Valentine's Day gifts, and suddenly springing into action.
Article continues below advertisement
7. Rocco, the Old English Sheep Dog
Rocco, the Old English Sheepdog, is a funny, fluffy pup we simply can't get enough of. This oversized ball of stuffed floof is something of a social media sensation with over 2.4 million followers and over 12 million likes.
Whether he's prepping for a Super Bowl Party, busting through invisible walls, or playing fetch with friends, Rocco is a very clever and funny dog account to follow.
Article continues below advertisement
8. Maymo the Dog
Follow the funny adventures of Maymo, Penny, and Potpie at Maymo the Dog on TikTok. Whether the pups are on vacation, celebrating Christmas, or dining with a skeleton, they're equal parts adorable and hilarious. But make sure to tune in for the pranks their humans pull on them all the time!
Article continues below advertisement
9. Popeye the Foodie Dog
A former stray living on the streets of Los Angeles, Popeye the Foodie Dog is a now an Instagram star who dines at some of Tinseltown's hottest restaurants. A mix of six different breeds — a poodle, shih tzu, Maltese, Pomeranian, Chihuahua, and rat terrier — this hungry pup delivers adorable facial expressions and restaurant recommendations throughout California.
Article continues below advertisement
10. Bodhi the Menswear Dog
If you're a dog lover and fashion fanatic, then Bodhi the Menswear Dog is the perfect Instagram for you. This adorably funny Shiba Inu has serious style and he's bursting with fashion inspiration. With nearly 400,000 followers, this dapper dog and future fashion icon is a trailblazer in the world of fashion, photography, and menswear, and he's been featured in the pages of The New York Times, GQ, Time Magazine, and more.