This Emu Is Ready for His Close Up and Has Gone Viral on TikTok
You may know the emu Emmanuel from Knuckle Bump Farms in South Florida now that he's TikTok famous. But he's not the only one grabbing attention.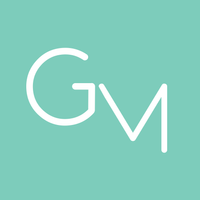 By now we know that anything can go viral on TikTok. Lots of times it's an accident, but when things really grab our attention, we can't help but notice. In July 2022, an emu named Emmanuel got the spotlight. He's a resident of Knuckle Bump Farms in South Florida, and we instantly fell in love with him. Here's why.
Article continues below advertisement
Emmanuel from Knuckle Bump Farms is a big deal on TikTok.
Knuckle Bump Farms is a mini cow hobby farm, with a TikTok run by Taylor Blake. Emmanuel the emu, whose full name is Emmanuel Todd Lopez, has been taking over when Blake makes videos about pretty much anything. Unfortunately, Blake doesn't always get her way, and in some videos, the emu can be seen knocking over her phone when she's talking even after she tries to get him to stop.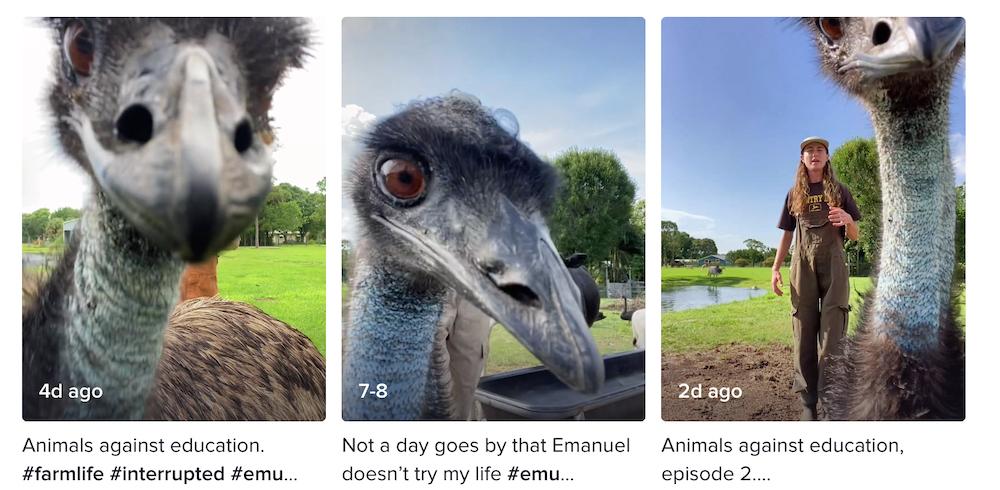 Article continues below advertisement
Luckily, Emmanuel isn't destructive all the time — and when he behaves, he gets praise. "That brings me great joy in my soul that you listened," Blake says to him in one TikTok. "I love you. You are a good boy."
Fans have made their love for Emmanuel clear, seeing as the videos he's in get a lot of hits. One of them, posted on July 14, 2022, has 3 million views and more than 514,000 likes so far.
Even though Emmanuel can be a pain, it looks like he and Blake have a great relationship. In a TikTok posted on July 13, 2022, she said that the two snuggle every morning.
Article continues below advertisement
Emmanuel isn't the only one on Knuckle Bump Farms causing trouble.
Luckily, Blake has more than one emu to keep her company on Knuckle Bump Farms. There are others, including one named Ellen. But there are other animals as well, like Rico the Swan, a rhea named Regina, a few cows including Stella and Mimi, chickens, a deer named Princess, and more. And Blake gets to take care of them all while they cause trouble.
Article continues below advertisement
We're sure it doesn't help that Ellen is such a material girl, and that Ellen and Emmanuel hate each other, according to Blake. It's basically as if Blake is running a high school, but it's on a farm and all the students are animals.
Article continues below advertisement
In a TikTok posted on July 17, 2022, Blake thanked everyone for all the attention Knuckle Bump Farms has gotten on the app lately. "As someone who's been creating content since 2013 and someone that's always been an animal lover—" she couldn't continue with what she was saying because Emmanuel came by and knocked over the phone, but fans of the videos get the idea. She's grateful and in his own way, Emmanuel probably is too.
On top of that, Blake said that the Knuckle Bump Farms TikTok account is a safe space for everyone that wants to brighten their day despite all the negative things going around in other aspects of life. She did ask Emmanuel if he had anything nice to say to all of his fans who basically made him famous. But we're sure that every time he interrupts Blake, he's saying he loves us.
Knuckle Bump Farms is "dedicated to providing quality miniature cattle" according to its Instagram page, though fortunately, the farm is not killing cows for meat. Knuckle Bump Farms asserts that calves either live out their lives at the farm, or they are sold to "new homes where they are strictly pets."
CORRECTION: Wednesday, Aug. 24, 2022: This article has been updated to reflect that Knuckle Bump Farms only sells its calves as pets, not for meat.