Your Go-To Guide to Brushing Your Dog's Teeth, to Maintain Their Pearly Whites
Let's face it: your beloved pupper deserves a healthy set of pearly whites. Here's your go-to guide to brushing your dog's teeth.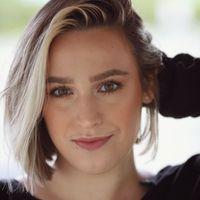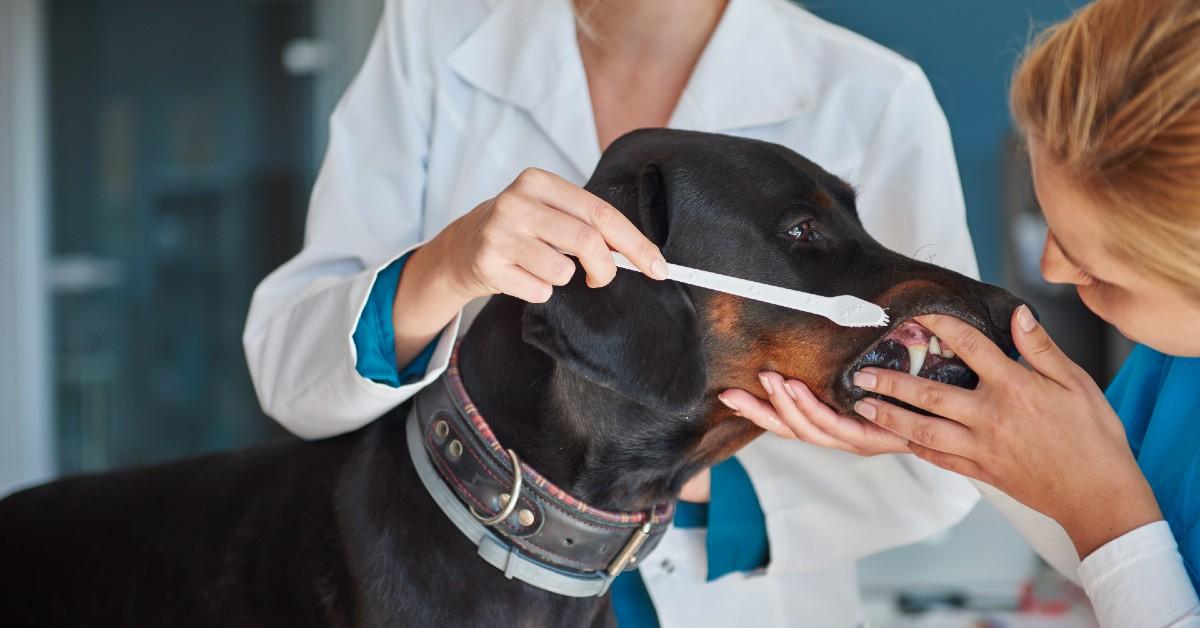 It's no secret that our beloved canine friends can get pretty stinky. Whether it's their soaking wet coats, their room-clearing flatulence (don't even get us started on anal gland leakage), or their hellish breath, dogs tend to emit a variety of putrid odors.
And while diabetes, kidney disease, or liver disease could potentially be the root cause of the latter issue, it's more likely that your pooch is suffering from poor oral hygiene. As it turns out, brushing your dog's teeth is crucial.
Article continues below advertisement
In fact, even if their breath is odorless, it's still important that you clean their pearly whites.
We're not saying it's an easy task, as some antsy dogs will stop at nothing to avoid the dreaded incoming of a toothbrush, but it's a necessary one. Fear not, we're here to guide you on all things pertaining to your furry friend's oral hygiene.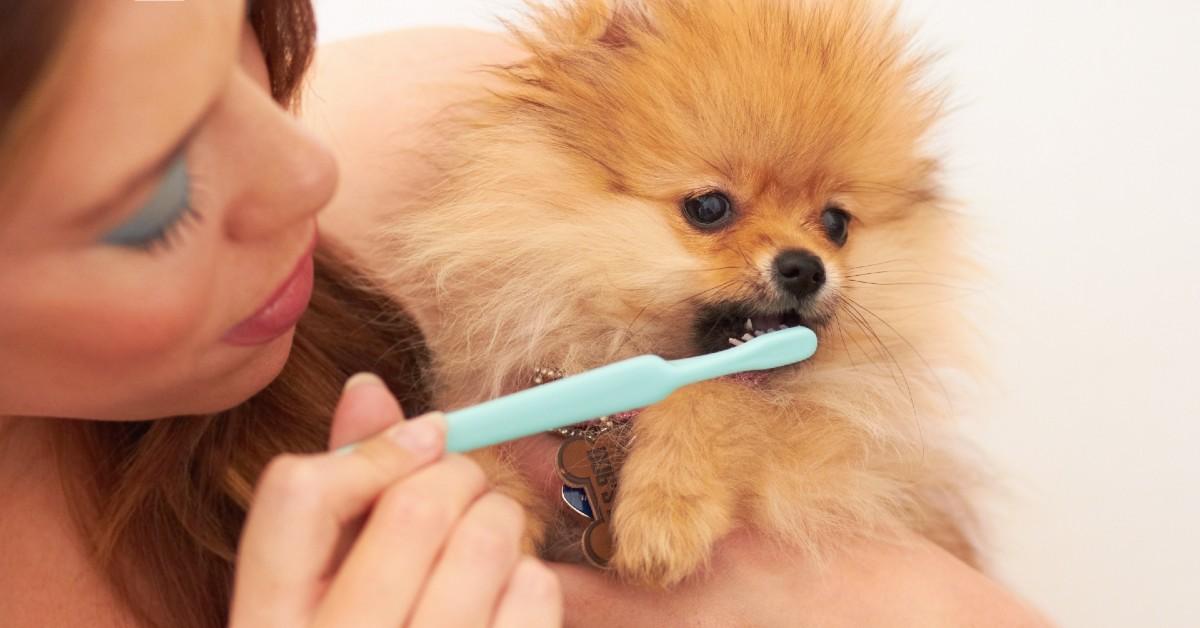 Article continues below advertisement
Should you brush your dog's teeth every day?
According to the American Kennel Club, veterinary dentist Thoulton W. Surgeon stressed the importance of brushing your dog's teeth on a daily basis.
"It's very important, maybe more so than what I do," he explained. "What I do, in terms of removing calculus and plaque is about a third as important as brushing teeth on a daily basis."
Having seen "red, inflamed, bleeding gums, teeming with bacteria, and brown and yellow stained enamel," he urges people to take their pet's oral hygiene seriously. And considering plaque begins to accumulate within just two or three days, it's vital that you brush, brush, brush!
If it'll help inspire you (aka strike a bit of fear in you), imagine a world where Binky can no longer chew on his favorite bone because he had to have a slew of teeth yanked. Dr. Surgeon once had to pull a whopping 13 dying teeth from a suffering dog's mouth.
Article continues below advertisement
What happens when you don't brush your dog's teeth?
As time goes by, it's possible for your dog to develop periodontal disease. According to Pet MD, periodontal disease is "a progressive disease caused by bacteria in the mouth that damages the gums, bone, and other supporting structures of the teeth." It's the most common disease in dogs.
And though small and toy breeds as well as brachycephalic breeds are predisposed to to periodontal disease, it can occur in all dogs.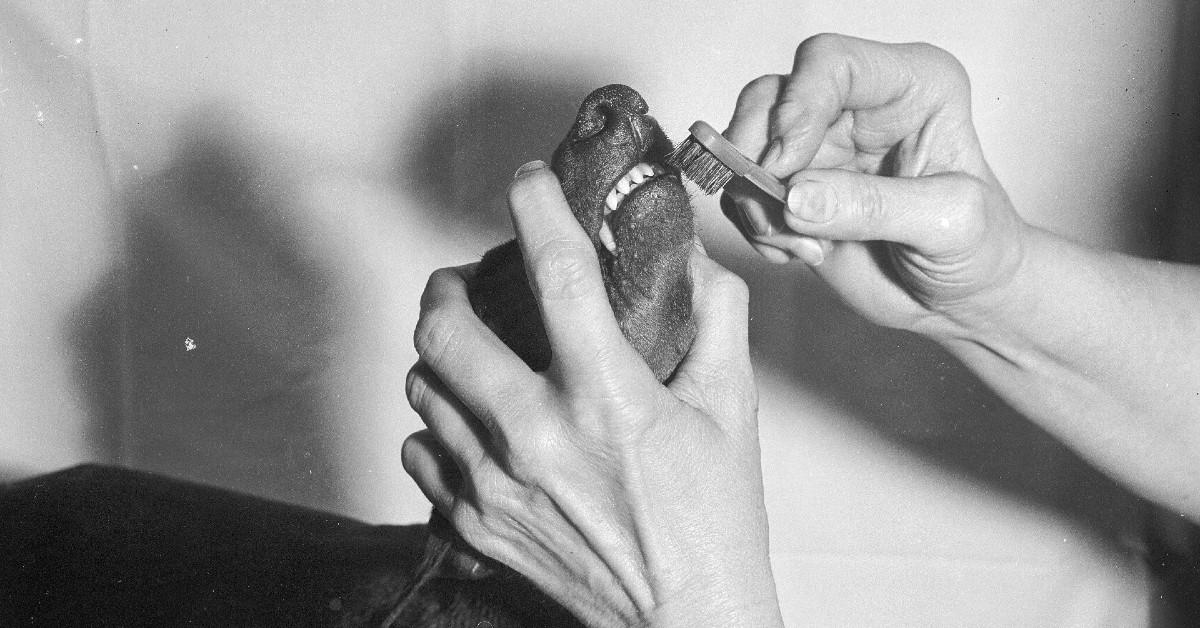 Article continues below advertisement
How do you brush your dog's teeth?
You'll want to purchase a specialized dog toothbrush from a pet store, which often features a long, curved handle for optimal reaching. It's also necessary to get a tube of canine toothpaste (typically chicken or peanut butter flavored!). Don't go using Colgate or Crest, as human toothpaste is full of ingredients that may be toxic to pooches.
The AKC suggests picking a calm time (no zoomies!) and a well-lit space to practice brushing your dog's teeth. Trust us, it'll make your life easier.
To get your dog used to their mouth being handled, gently lift up your dog's upper lip while touching their teeth, and then pull down their lower lip while touching their teeth. You'll eventually want to introduce the brush, softly touching it to their teeth and praising them for good behavior.
Before putting a dot of toothpaste on the brush, it's ideal that you have your dog lick some off your finger first. This is all about getting them accustomed to the process.
Article continues below advertisement
You'll soon be able to brush your dog's grin just as you would your own, but if you initially find it difficult to brush the inside of your dog's teeth, the AKC advises to first get them used to getting the insides of their teeth brushed.
Because it won't be a particularly pleasant process for your mutt (they have no idea why you're fondling their molars), make sure to praise and reward them with treats in between steps — though the inclusion of treats won't be necessary forever.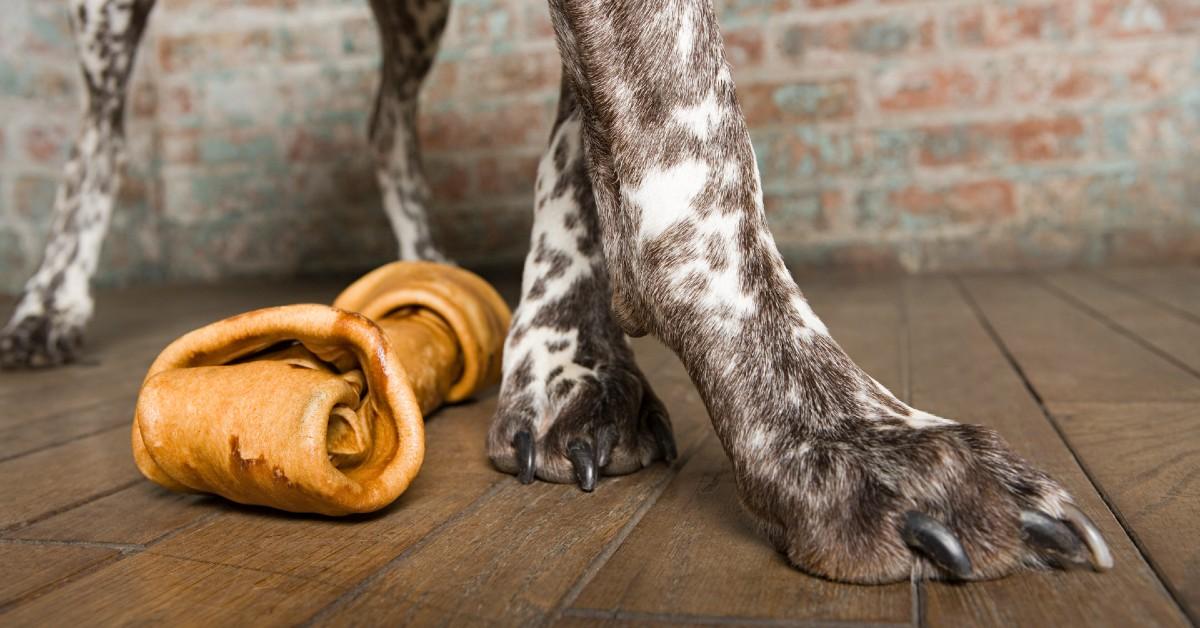 Article continues below advertisement
Are there alternatives to brushing your dog's teeth?
While brushing is most favorable, hand-scrubbing those canines twice daily isn't always realistic. Thankfully, there are alternatives.
Try using dog dental wipes (which are exactly what they sound like), dental treats like Greenies or Pedigree's Dentastix, or dog chews.
Whether the dog chews are made of meat (i.e. cow ears and chicken strips) or rubber, having them gnaw on something actually helps remove nasty plaque.
Remember, your fur baby may not speak your language, but they'd thank you if they could.