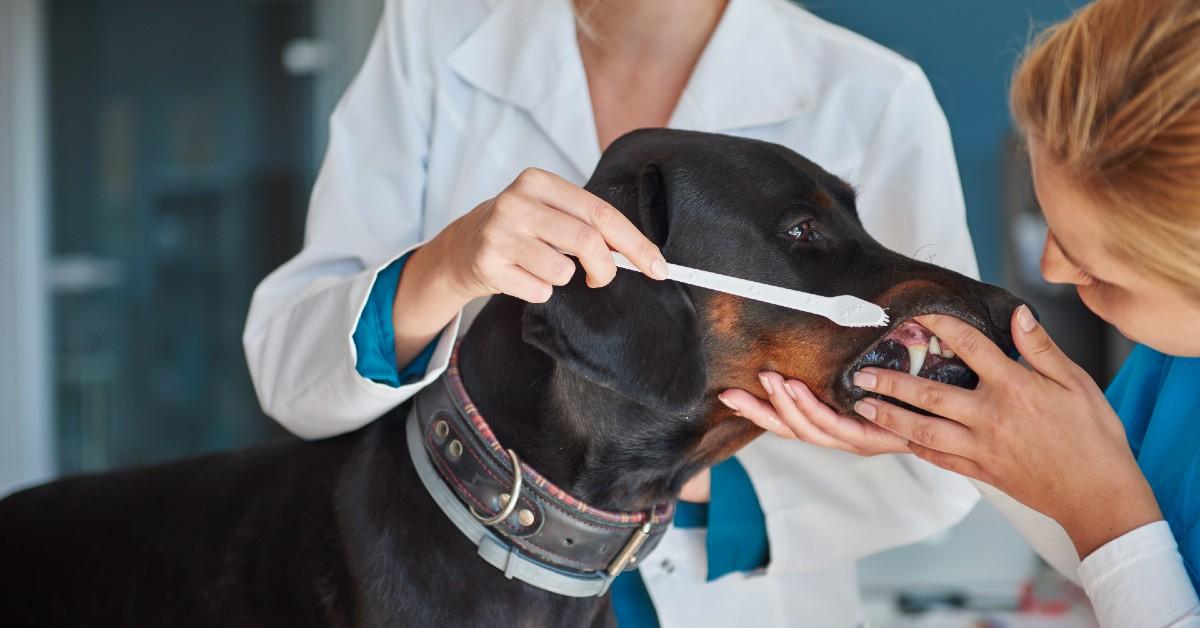 Your Go-To Guide to Brushing Your Dog's Teeth, to Maintain Their Pearly Whites
It's no secret that our beloved canine friends can get pretty stinky. Whether it's their soaking wet coats, their room-clearing flatulence (don't even get us started on anal gland leakage), or their hellish breath, dogs tend to emit a variety of putrid odors.
And while diabetes, kidney disease, or liver disease could potentially be the root cause of the latter issue, it's more likely that your pooch is suffering from poor oral hygiene. As it turns out, brushing your dog's teeth is crucial.
Article continues below advertisement
In fact, even if their breath is odorless, it's still important that you clean their pearly whites.
We're not saying it's an easy task, as some antsy dogs will stop at nothing to avoid the dreaded incoming of a toothbrush, but it's a necessary one. Fear not, we're here to guide you on all things pertaining to your furry friend's oral hygiene.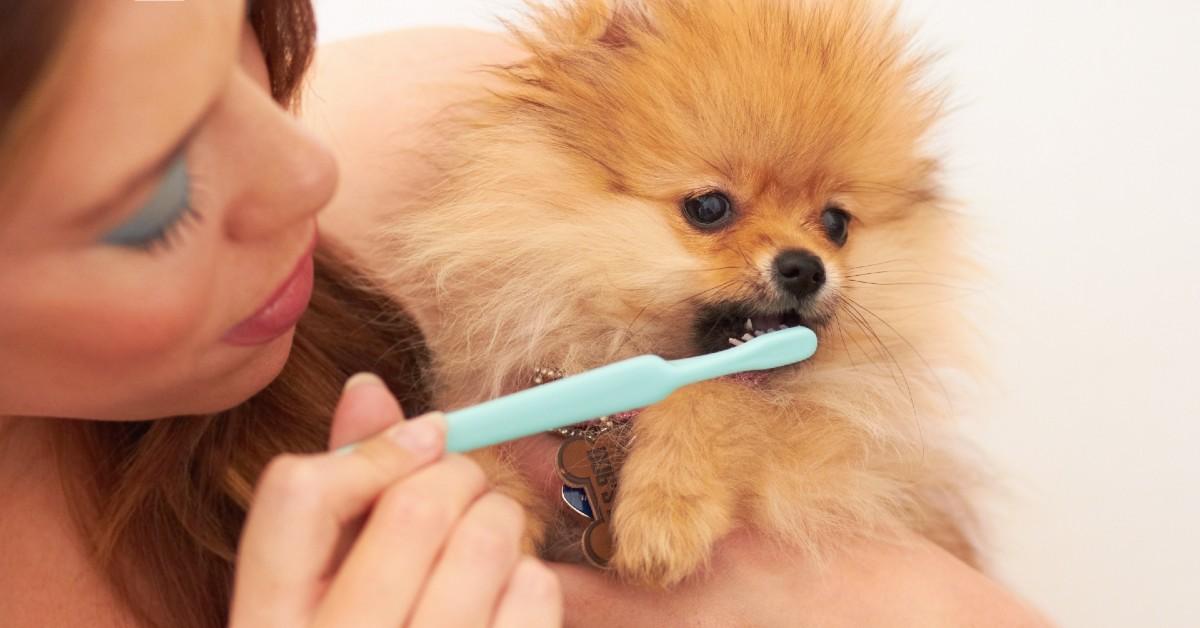 Article continues below advertisement