Zero-Waste Uses for Basil Around the House
Find out different ways you can use basil around the house.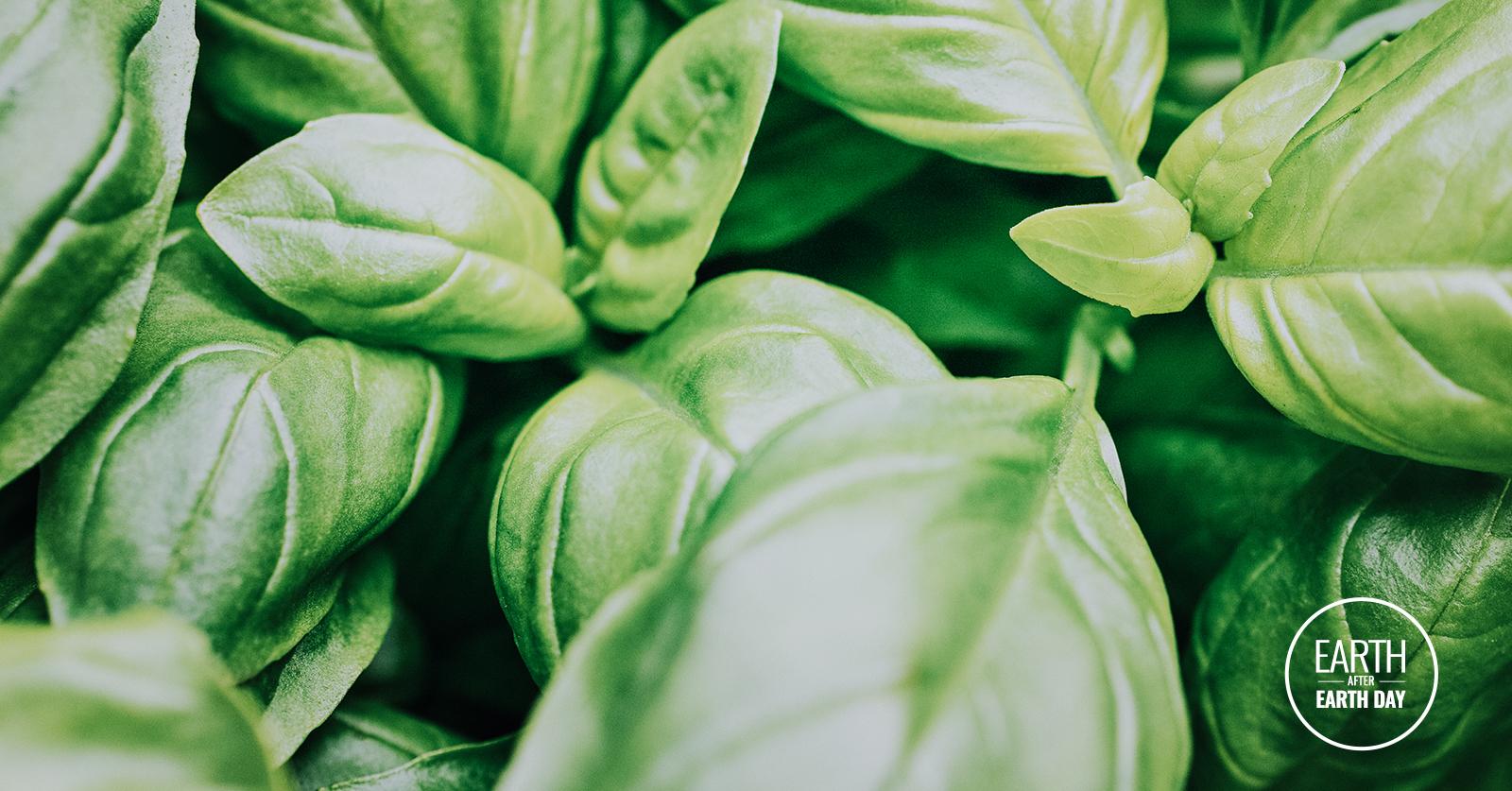 In my house, Sundays are "Sauce Sundays," which means my mom cooks homemade sauce and pasta for never less than 10 people. And if you're the lucky person who gets the basil leaf spooned onto their plate, then you win $1. But basil isn't just good for leaving my parents' house with an extra buck in my pocket; basil has so many health benefits and uses many of us overlook.
Article continues below advertisement
Basil is super zero-waste because, well, you can grow it at home! It doesn't come wrapped in plastic or any other kind of single-use packaging. It comes out of the ground! That's about as zero-waste as it gets. At the end of its lifespan, it organically decomposes so it can be added to your compost, but because it's alive, it can last you a long, long time.
But aside from throwing it in pasta for an extra kick, basil contains powerful antioxidants, anti-inflammatory, anti-cancer, and antibacterial properties. It's also a natural adaptogen, which means its adaptogenic properties help the body deal with stress; basil strengthens memory and concentration and regulates the body's control over blood-sugar levels. The more you know!
Ready to learn about all the zero waste uses for basil around the house? Keep reading!
Article continues below advertisement
Treat acne
With antibacterial and anti-inflammatory properties, basil is often an effective choice for treating and banishing acne. Ingesting basil will help, sure, but you can also use basil to treat acne by making a tea to use as a face wash. Basil not only clears up blemishes and reduces the inflammation of spots, but it also brightens and smooths out your complexion. Talk about a powerful plant.
How To Use: Heat 2-3 teaspoons of dried basil leaves and 1 cup of water in a small saucepan. Boil for 15 minutes, remove from heat, and strain. Once the tea is cool, apply to affected areas using a reusable cotton face wipe. You can do this twice a day, then follow with moisturizer.
Article continues below advertisement
Relieve headaches
Basil is also a muscle relaxant with natural anagelsic properties — that just means the ability to provide pain relief — which makes it beneficial in combating headaches. In most cases, headaches are caused by muscle tension; basil can counteract that tension, relaxing it, and therefore absolving the headache.
How To Use: Mix basil oil with another carrier oil like olive or coconut oil, then massage into temples or other areas affected by muscle tension.
Article continues below advertisement
Alleviate nausea
Ingesting basil when feeling nauseous can help alleviate the sensation of needing to vomit. While basil is not recommended for pregnant women as it has the ability to startup the menstrual cycle (consult your doctor), it has been known to treat morning and motion sickness.
How To Use: The best way to use basil to relieve nausea is to eat it — whether in a tea or in pasta or salad, etc.
Article continues below advertisement
Bug spray for plants
Mixing basil with water and Castile soap is an effective method for getting rid of unwanted soft-bodied bugs that may live in plants.
How To Use: Boil 1 quart of water, then pour over 3-4 tablespoons of dried basil. Cover container, then steep until cool. Strain, then add 1 teaspoon of Castile soap. Use in spray bottle.