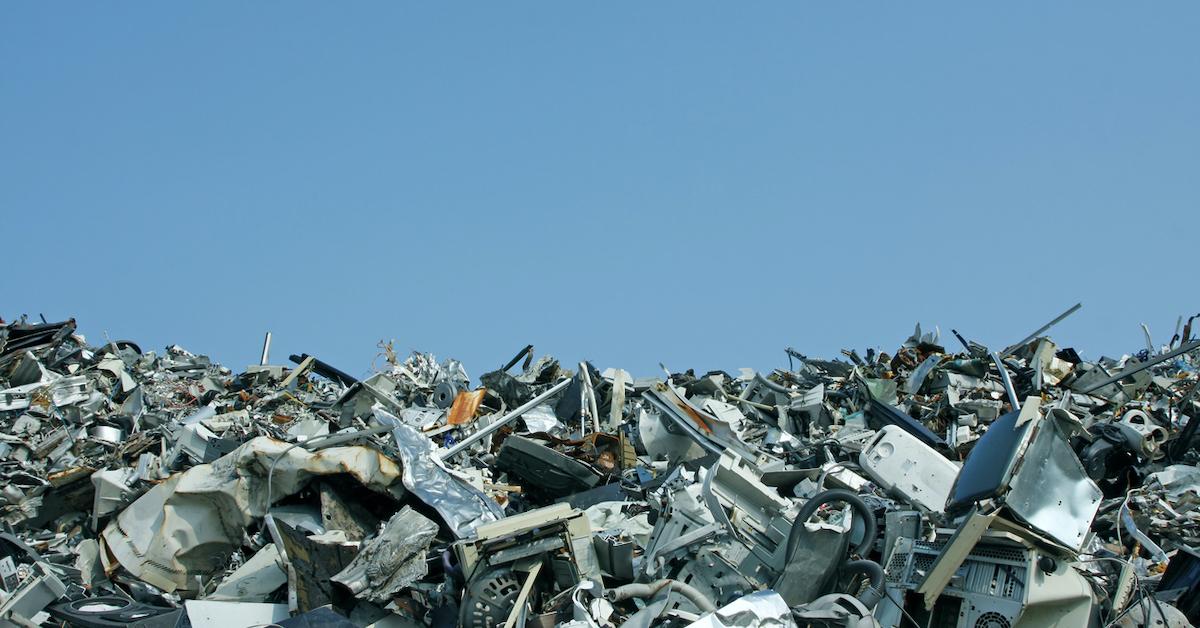 Young Americans Are the Biggest E-Waste Contributors — Here's How to Recycle Electronics
When the prospect of recycling comes to mind, most people think of cardboard, cans, bottles, and paper. However, it's a little known fact that one of the most important things to recycle is electronics, aka "e-waste." Studies show that younger Americans, including millennials and Generation Z adults, don't know how to recycle e-waste, despite the fact that they happen to be the biggest e-waste contributors.
Article continues below advertisement
How does e-waste recycling work, and what is the importance of doing so? Keep reading for important information on the necessary mindful sustainability practice that young generations are shockingly appearing to neglect.
Article continues below advertisement
Young adults aren't recycling, and we don't know why.
Many would say that Gen Z and millennial adults have taken the reigns on tackling the climate crisis. According to a survey distributed to 1,332 millennials and Gen Z adults by tech reseller, Decluttr, 71 percent of of Millennials and Gen Z adults value environmental sustainability more than economic growth. That being said, it comes as a surprise that young people are mostly to blame for planet earth's large amounts of un-recycled e-waste.
In 2019, un-recycled e-waste hit its all-time high, weighing in at a whopping 53.6 million metric tons, according to an e-waste monitor, and apparently, 3 out of 5 Americans between the ages of 18 and 29 years old apparently have no idea what e-waste is. A total of 63 percent of them say they regularly contribute to e-waste, and 57 percent of them said they had no idea of the detrimental effects caused by electronics, or that electronics can even be recycled.
Article continues below advertisement
The survey showed that 44 percent didn't know how to dispose of their devices, while 36 percent didn't know their items were recyclable at all, and 27 percent "didn't have time" to recycle or re-sell their items. With the unthinkably large amounts of headphones, charging chords, and smartphones improperly disposed of on a regular basis, it's no wonder that 2 percent of landfills consist of e-waste. Needless to say, this is a serious problem.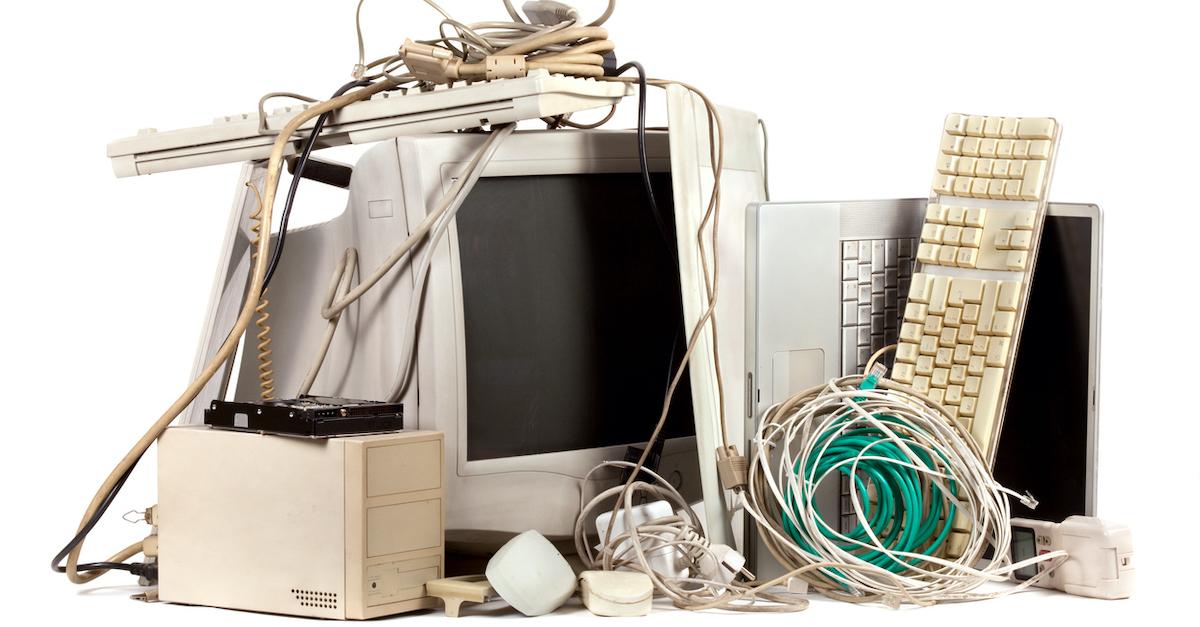 Article continues below advertisement
How do you recycle e-waste?
Upon determining that a device is no longer usable, you may have the urge to dump it in a trash can or recycling bin, however, by doing so, you would be be doing a major disservice to the environment. Before you disposing of your defunct electronic devices, you should first check out the recycling programs at Best Buy or Staples, as both national chains run free electronic recycling programs most of their U.S. locations.
If neither chain has a location near you, however, many towns and cities hold special recycling days for special objects like electronics, so check your local municipality's website to see if they have an event coming up. Certain recycling centers also accept technology, so contact them to find out if that's the case at your nearest location. TerraCycle also recycles just about anything, and if you're looking to make a little cash, selling things on Facebook or Craigslist is a totally valid option.
Article continues below advertisement
"Now is the time that we all need to step up and educate people on this issue," Liam Howley, Decluttr's CMO said in the study's press release. "The biggest thing that consumers can do to support this cause is to stop the cycle of buying new and opt for used or refurbished items, as well as trading in or recycling their old devices for reuse. The more that people can rely on what's already in circulation as opposed to new items, the fewer electronics we'll ultimately need to dispose of long-term."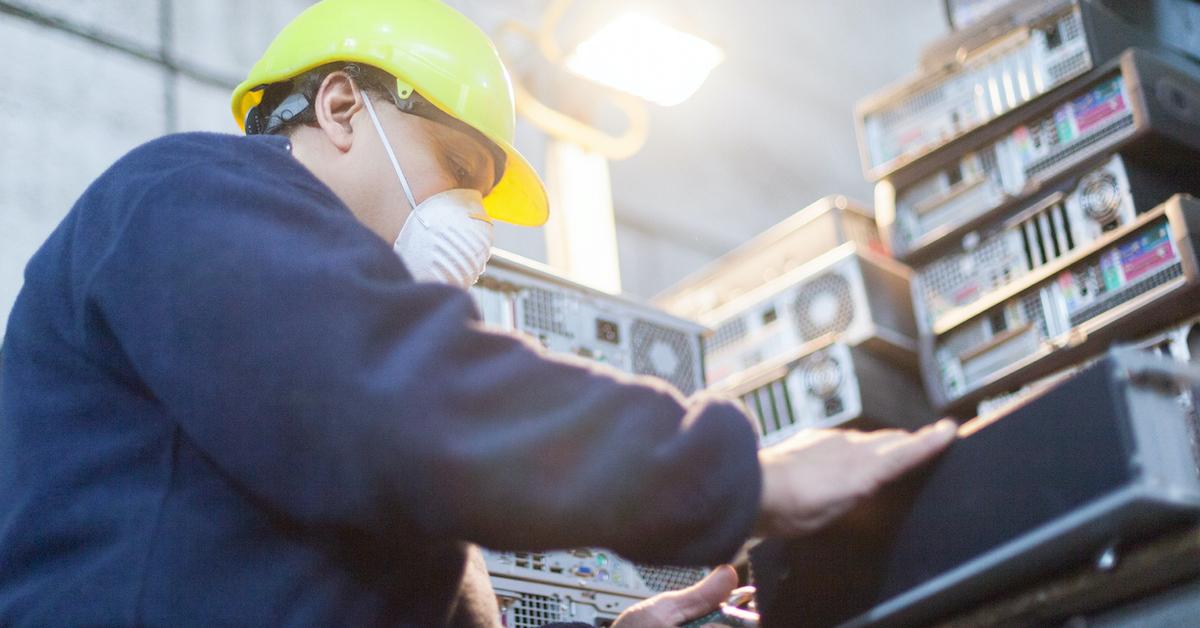 E-waste is an ongoing issue that requires attention, so before mindlessly tossing that old computer monitor, take the necessary steps to dispose of it properly. In the end, it's up to us to minimize our footprint on planet earth.