What Causes Yosemite's Annual Firefall, and How to See the 2021 Phenomenon
What causes Yosemite's Firefall? The 2021 Firefall is currently happening and is open to visitors, but this year, the park is requiring reservations.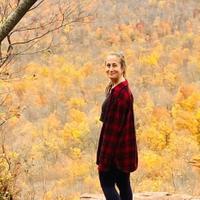 Yosemite is one of the U.S.'s must-see national parks, regardless of the time of year — between the famous El Capitan summit, massive sequoia trees, and its signature waterfalls, it's rightfully considered to be a West Coast staple. But one attraction in particular, the mind-blowing "Firefall," only takes place at certain times of the year, so if you're in Northern California while they're flowing, you won't want to miss them.
Article continues below advertisement
How can outdoor enthusiasts see Yosemite's 2021 Firefall? What causes this gorgeous natural phenomenon? Keep reading for more on one of California's greatest seasonal spectacles.
Article continues below advertisement
What causes the Yosemite Firefall?
Although Yosemite has been one of the West Coast's many natural lands to suffer from the notorious California wildfires, which are unfortunately fueled by climate change, the Firefall luckily doesn't involve any actual flames. According to YosemiteFirefall.com, the Firefall happens when the setting sun reflects off of Horsetail Fall at a certain angle, which lights up the upper part of the falls, and creates emblazing orange and red hues.
Yosemite's Firefall generally appears in mid-February for about 10 minutes at a time under very specific conditions — Horsetail Falls must be consistently flowing off El Capitan, which is contingent on February's snowpack and the weather, because temperatures must be warm enough for the snowpack to actually melt. The western sky also must be clear, because if clouds block the sun's rays, Horsetail Falls won't properly illuminate.
Article continues below advertisement
The first documentation of Yosemite's Firefall was back in 1851 by explorers, and it became somewhat popular when renowned photographer, Galen Rowell, documented it in 1973. Social media and digital photography, however, further popularized the winter sensation, and now, it brings massive crowds to the park every year, who come to take in the natural beauty.
Article continues below advertisement
How can I see Yosemite's 2021 Firefall?
As previously mentioned, thousands of visitors generally flock to Yosemite to experience the Firefall, though this year will be different due to the ongoing pandemic. Visitors will be required to reserve a day pass to see the Yosemite Firefall in 2021, according to EcoWatch, starting today, Monday, Feb. 8. Experts predict the Firefall will be visible Feb. 13 to Feb. 25, so with a little under two weeks to see it, spots will book quickly — you'll want to book yours as soon as possible.
The national park is taking strict social distancing precautions for COVID-19, so make sure to bring your own mask, maintain 6 feet of distance from other park goers, and obviously, wash your hands. Although Yosemite is an outdoor attraction, it's important to abide by safe COVID-19 protocols to avoid spreading or contracting the virus.
Article continues below advertisement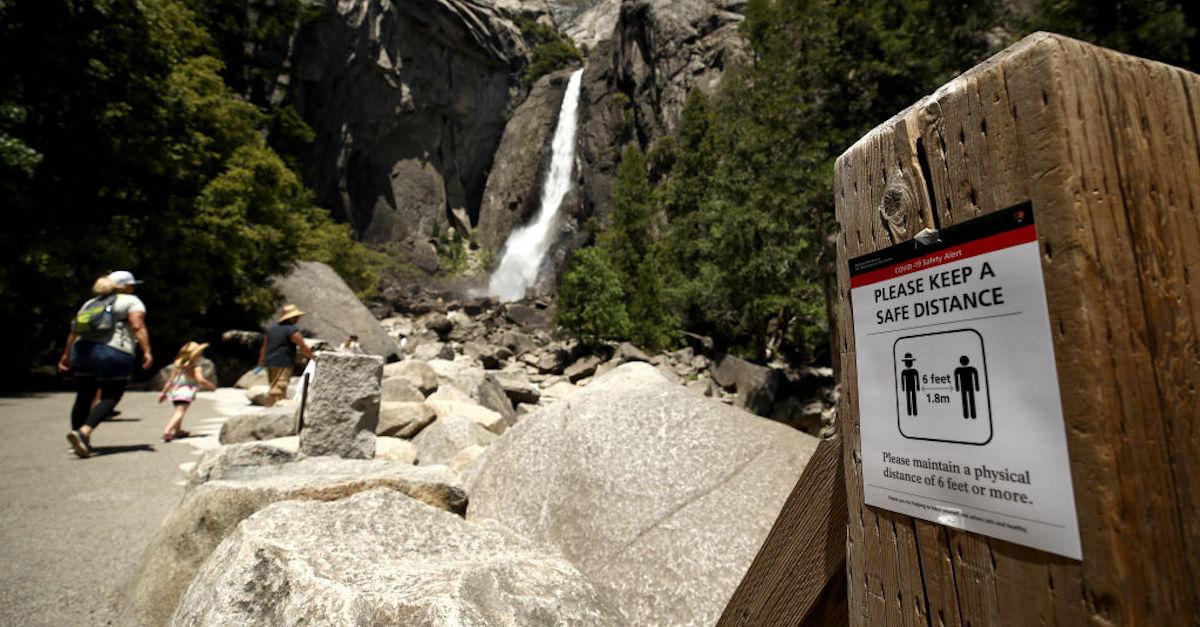 Yosemite's Firefall is occurring weeks after devastating winds swept through the park.
On Monday, Jan. 18, unbelievably high Mono Winds tore through most of California, including Yosemite National Park, which knocked over Sequoia trees and power lines, racking up millions of dollars in damage. The park was closed off the visitors for days, the El Portal Road entrance off Highway 140, Big Oak Flat Road, and Hetch Hetchy Road was closed, which included Badger Pass, Wawona, Mariposa Grove, South Entrance, and Wawona Road.
Article continues below advertisement
Badger Pass Road is expected to open sometime today, on Feb. 8, though the Badger Pass Ski Area still isn't operating, according to the Yosemite NPS twitter. Wawona Road is expected to open Thursday, Feb. 11, and Mariposa Grove is set to remain closed until further notice.
Despite the pandemic, as well as Yosemite's closures last month, the national park's turnout for the February 2021 Firefall should attract quite a few visitors, all things considered. Meanwhile, we'll be on the lookout for some seriously hot #NaturePorn on Instagram.