Many National Parks Close After Park-Goers Ignored Social Distancing Guidelines
National Parks are theoretically a great place to socially distance — but the U.S. is closing many of them.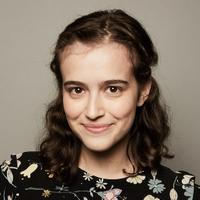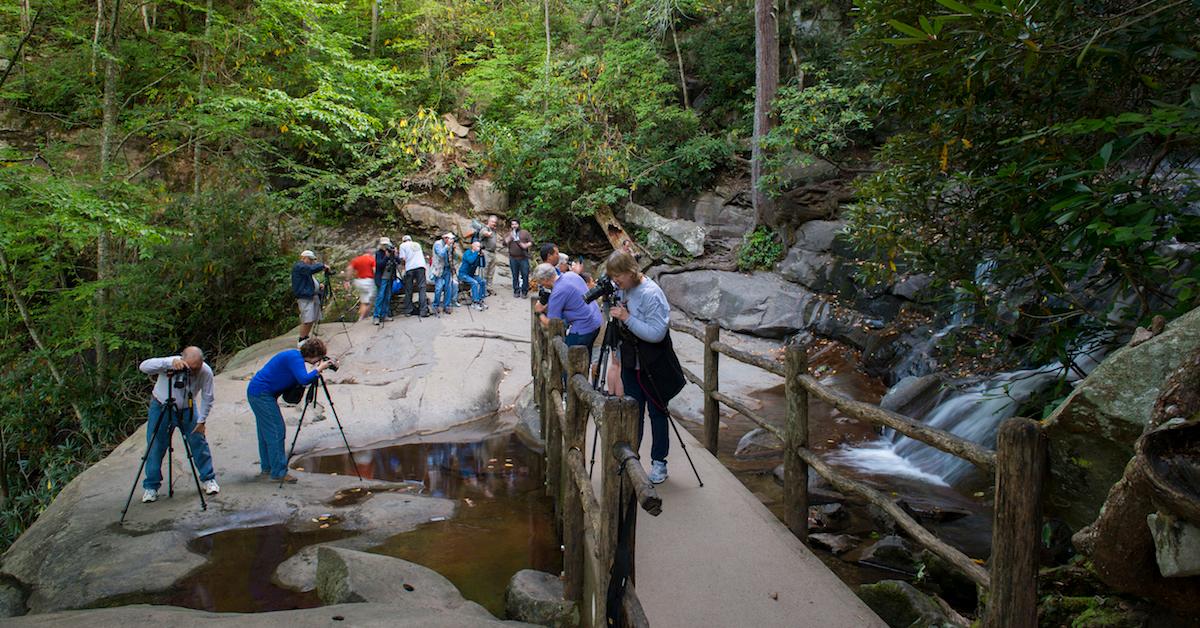 Despite the strict social distancing and hygiene measures that the CDC and WHO have been recommending to everyone in the U.S. during the COVID-19 pandemic, political leaders have been encouraging Americans to spend time outside — as long as we keep up those habits, of course. But during the past few weeks, people have been struggling to strike the right balance, leading to crowds forming at National Parks all across the country. So it's really no surprise that over the past week, various National Parks have announced that they are temporarily closing.
Article continues below advertisement
On March 24, the National Park Service announced that Yellowstone, Grand Teton, and the Great Smoky Mountains were closing, as reported by The New York Times. According to the news outlet, Great Smoky Mountains National Park, which is located along the border of North Carolina and Tennessee, welcomed a whopping 30,000 vistors each day during the second week of March.
Then, on March 28, Glacier, Arches, and Canyonlands National Parks each announced that they were closing, according to the AP.
Article continues below advertisement
Other National Parks to close down over the past few weeks include Adams National Historical Park, Acadia National Park, Boston National Historical Park, Cane River Creole National Historical Park, Grand Teton National Park, Independence National Historical Park, Mesa Verde National Park, and more, according to the National Park Service's alerts.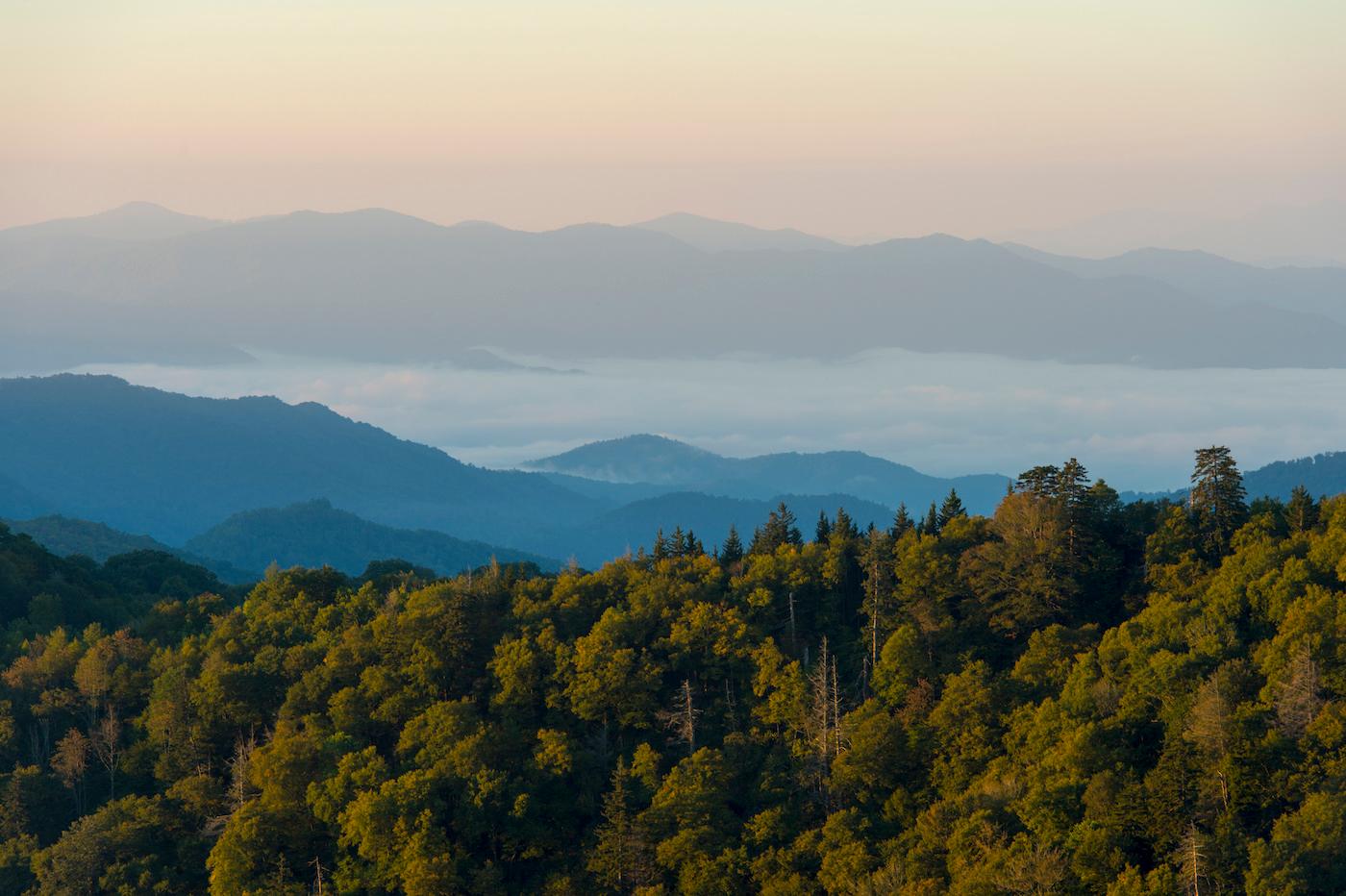 Article continues below advertisement
Shortly before those announcements, in mid-March, the U.S. Secretary of the Interior David Bernhardt announced that the National Park Service would be waiving fees to all National Parks across the nation. Some National Parks were already closed at the time, but most were still open.
"I've directed the National Park Service to waive entrance fees at parks that remain open. This small step makes it a little easier for the American public to enjoy the outdoors in our incredible National Parks," Bernhardt said in a statement at the time.  "Our vast public lands that are overseen by the Department offer special outdoor experiences to recreate, embrace nature and implement some social distancing."
Article continues below advertisement
But unfortunately, Americans took that advice and then some. Various reports came out over the past few weeks that parking lots outside of National Parks were full, with more people visiting at a time than could allow for easy social distancing (maintaining at least six feet in between each other).
And even when park-goers do properly observe social distancing guidelines, The Guardian explained that other park infrastructure can still cause the virus to spread at National Parks, such as restrooms, water fountains, and trash cans.
Article continues below advertisement
National Parks are not essential services (like grocery stores, restaurants, pharmacies, hospitals, etc.), and keeping them open is a public health concern right now. According to The Hill, various health experts, Democrats, and parks advocates have put pressure on the Trump administration to shut down all National Parks for the time being.
Article continues below advertisement
Additionally, at least seven NPS employees across the U.S. have contracted COVID-19, according to The Washington Post. As noted by The Guardian, many NPS employees live in dorm-style housing on-site at the nation's hundreds of National Parks, and they wish the parks would shut down already to help minimize the spread of the novel coronavirus.
Luckily, there is a pretty great alternative to visiting National Parks during the pandemic. Since 2019, Google Earth has offered National Park virtual tours of 31 U.S. National Parks for free. The feature has grown in popularity since social distancing measures were introduced in the U.S. this year, AOL reported.
The best way to prevent contracting or spreading coronavirus is with thorough hand washing and social distancing. If you feel you may be experiencing symptoms of coronavirus, which include persistent cough (usually dry), fever, shortness of breath, and fatigue, please call your doctor before going to get tested. For comprehensive resources and updates, visit the CDC website. If you are experiencing anxiety about the virus, seek out mental health support from your provider or visit NAMI.org.