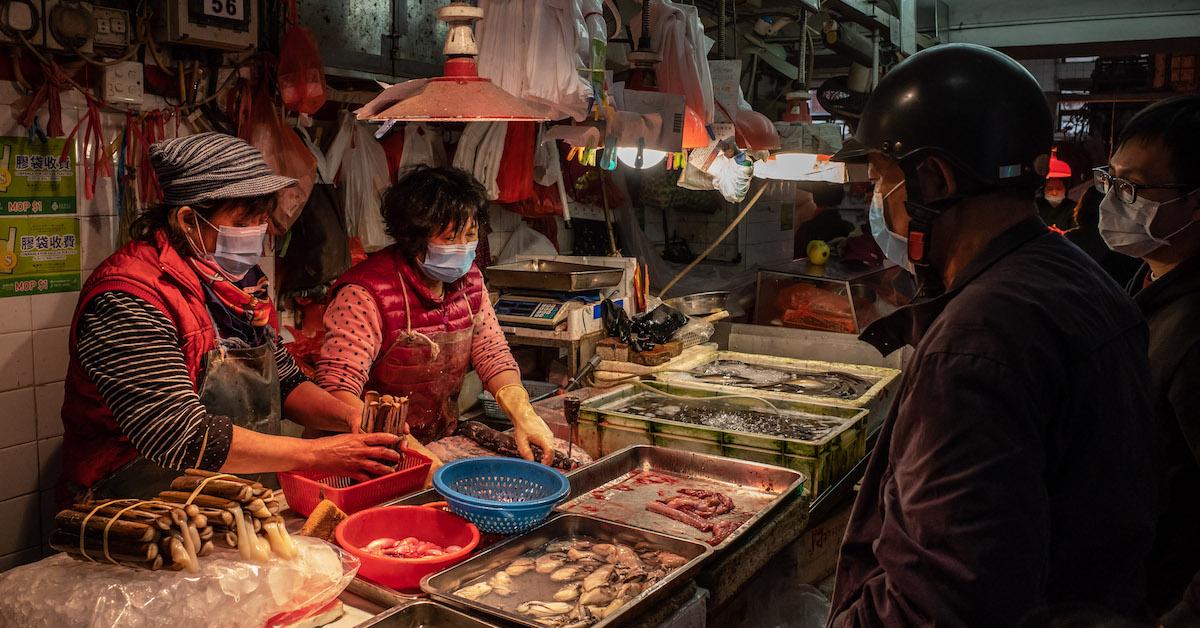 Wuhan Bans Eating Wild Animals, Declaring the City a "Wildlife Sanctuary"
The Chinese city at the center of the global coronavirus pandemic has banned the eating of wild animals and offered cash incentives to local farmers to stop the breeding of exotic livestock.
Article continues below advertisement
Scientists believe that COVID-19 may have passed into humans from animals at one of the city's controversial "wet markets." However, the U.S. government also suggested that a laboratory may have been the source of the outbreak — a theory that scientists have put to rest.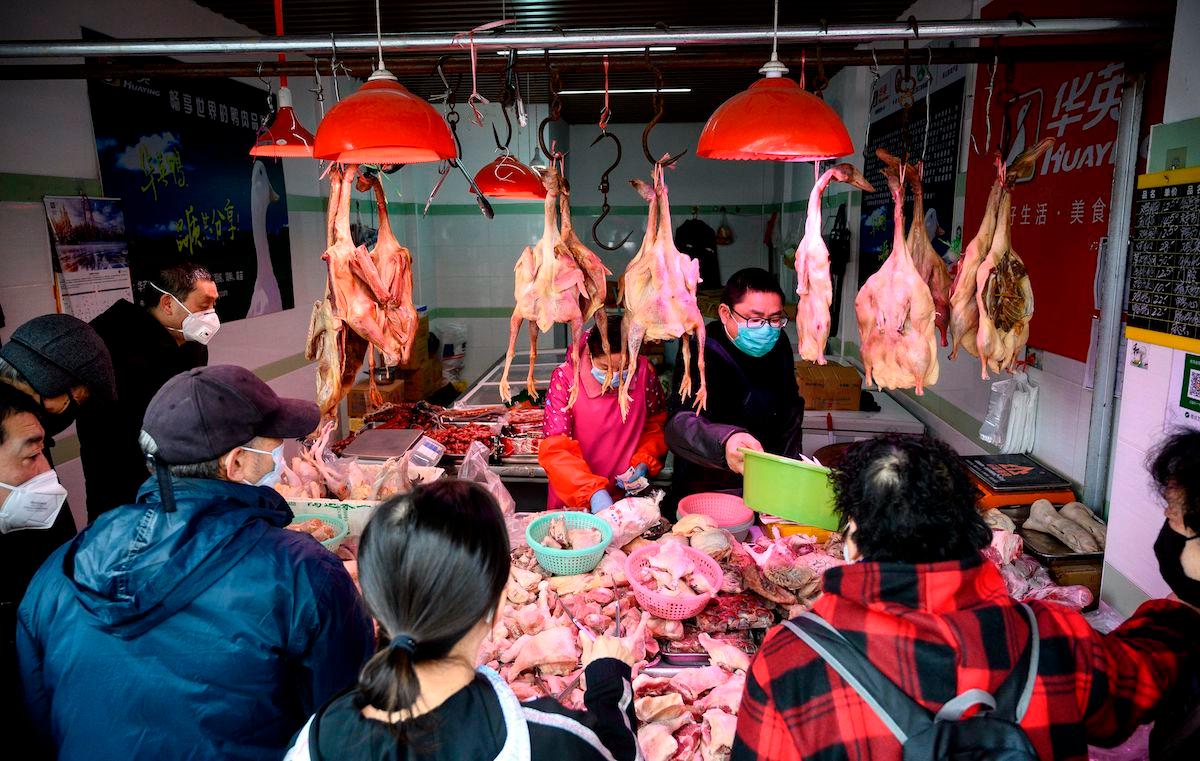 Article continues below advertisement
Whatever the source, the global nature of the virus has brought a lot of attention to wet markets, which are commonplace in areas of Asia, and sparked calls for them to be closed. In an open letter to the World Health Organization, 241 conservation organizations from around the world called for the organization to put a "permanent global ban on wildlife markets and a highly precautionary approach to wildlife trade."
And now, the city of Wuhan has banned the eating of wild animals and introduced incentives to encourage local farmers to switch away from wild animal livestock.
According to CBS, the city also banned hunting of wild animals within its limits and declared Wuhan "a wildlife sanctuary." There will still be some government-sanctioned hunting for the purposes of "scientific research, population regulation, monitoring of epidemic diseases, and other special circumstances."
Article continues below advertisement
Wuhan has also introduced strict measures over the breeding of all wild animals, making it clear that they cannot be bred for food. City officials are also taking part in national efforts to buy out wild animal breeders.
China had already banned the sale of wild animals for food as a result of coronavirus, but the trade remains legal for research and traditional medicine.
The Chinese province of Wuhan outlined how it plans to encourage wild animal breeders to switch to crops or traditional livestock last week.
Authorities will offer a one-off payment of 120 yuan ($16) per kilogram of rat snake, king ratsnake, and cobra. One kilogram of bamboo rat can be sold to the government for 75 yuan. A civet cat, which is believed to have passed on SARS to humans, will be sold for 600 yuan.
Article continues below advertisement
Jiangxi province is also attempting to buy out 2,300 licensed breeders of wild animals, with stock worth about 1.6 billion yuan ($225 million).
Humane Society International specialist Peter Li told AFP that similar incentives are to be rolled out across the country, and suggested that it was a move in the right direction.
"In the past 20 years, a lot of people have been telling the Chinese government to buy out certain wildlife breeding operations — for example bear farming," he said.
"This is the first time that the Chinese government actually decided to do it, which opens a precedent... (for when) other production needs to be phased out."
Li did note, however, that breeding wild animals for fur, traditional Chinese medicine, or entertainment remains legal in the province of Hunan.
Article continues below advertisement
What are wet markets?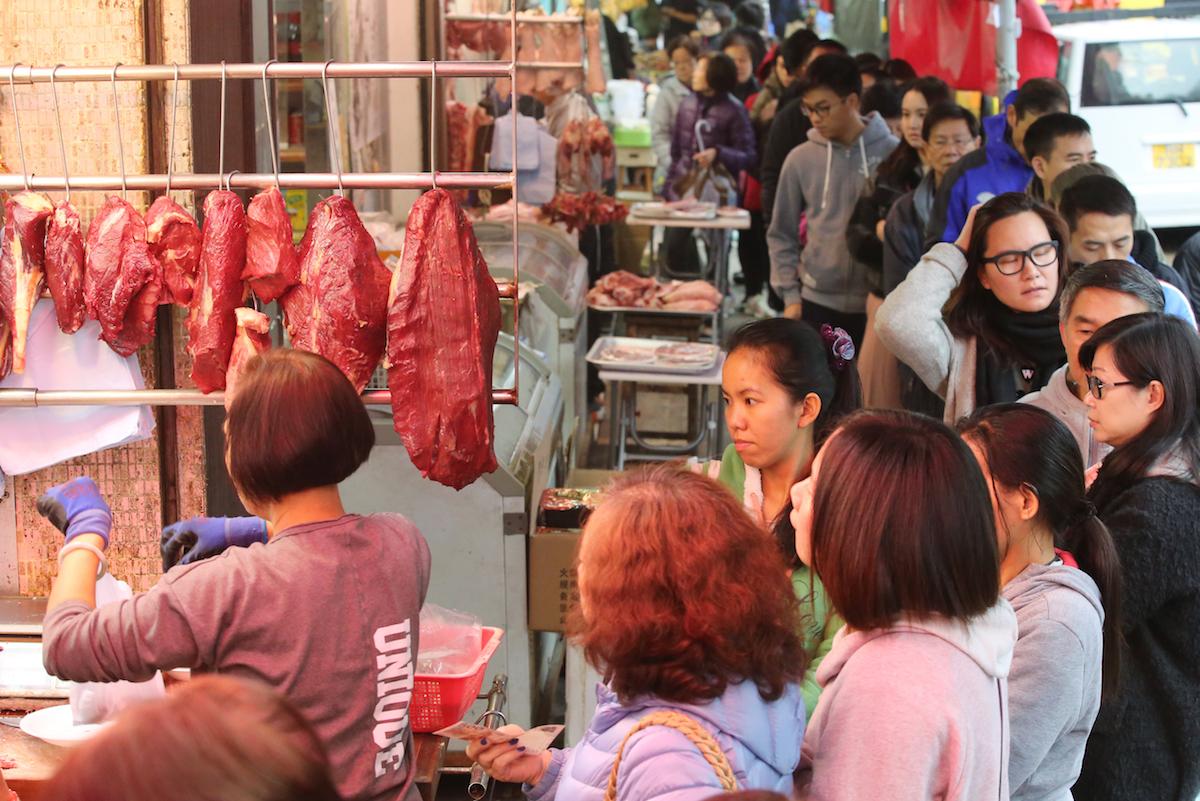 Article continues below advertisement
Wet markets, also referred to as live animal markets, are open-air markets where live animals are up for sale and kept in cages. Customers can choose an animal they want to eat, and workers will slaughter the animal on-site for them.
"You've got live animals, so there's feces everywhere," Peter Daszak, president of EcoHealth Alliance, told the Associated Press. "There's blood because of people chopping them up."
How did wet markets cause the coronavirus?
Article continues below advertisement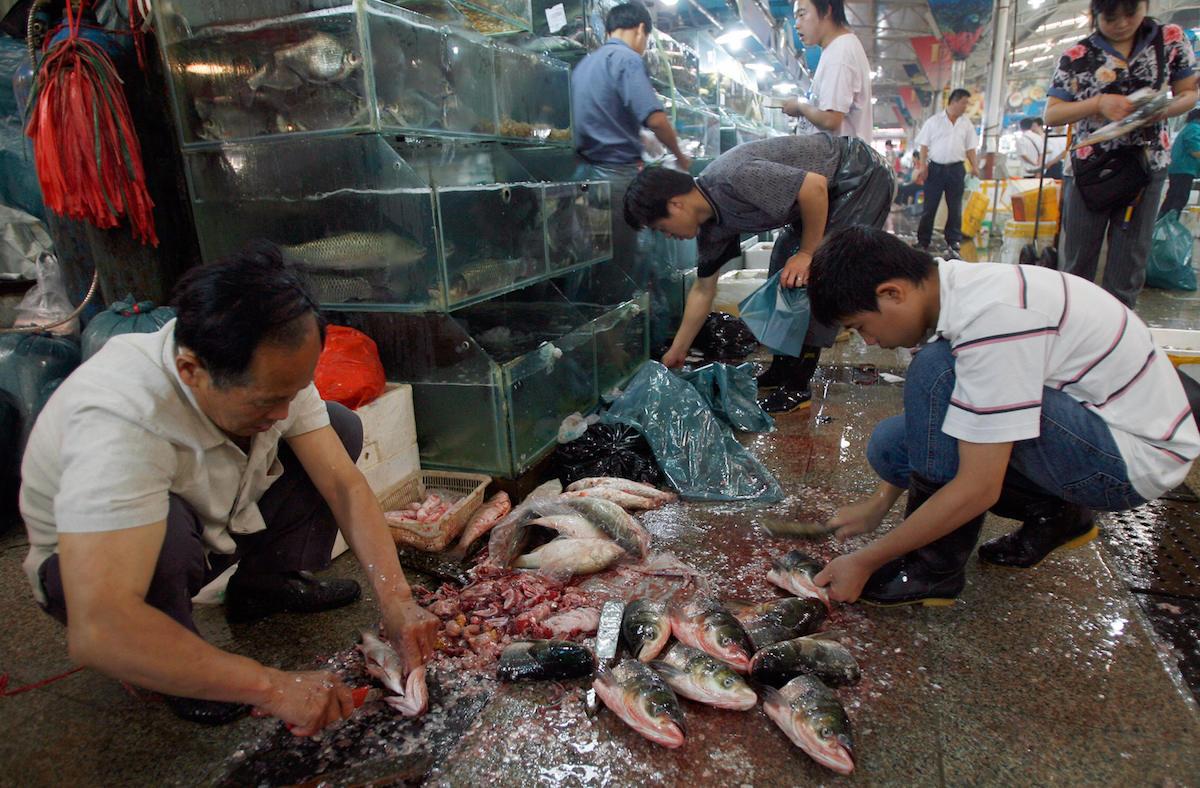 These markets are largely unregulated, and many of them sell illegally-traded animals; plus, the markets' conditions are often unhygienic. Not to mention, wet markets put humans within a few feet of internationally-traded wild animals, animal feces, and animal blood, making it easy for bacteria and viruses to spread.
The best way to prevent contracting or spreading coronavirus is with thorough hand washing and social distancing. If you feel you may be experiencing symptoms of coronavirus, which include persistent cough (usually dry), fever, shortness of breath, and fatigue, please call your doctor before going to get tested. For comprehensive resources and updates, visit the CDC website. If you are experiencing anxiety about the virus, seek out mental health support from your provider or visit NAMI.org.