Here's Why Snow Turns Black if You Burn It
Why does snow turn black when you burn it? If you hold a lighter underneath a snowball, it will blacken — here's the reason why that happens.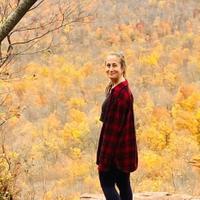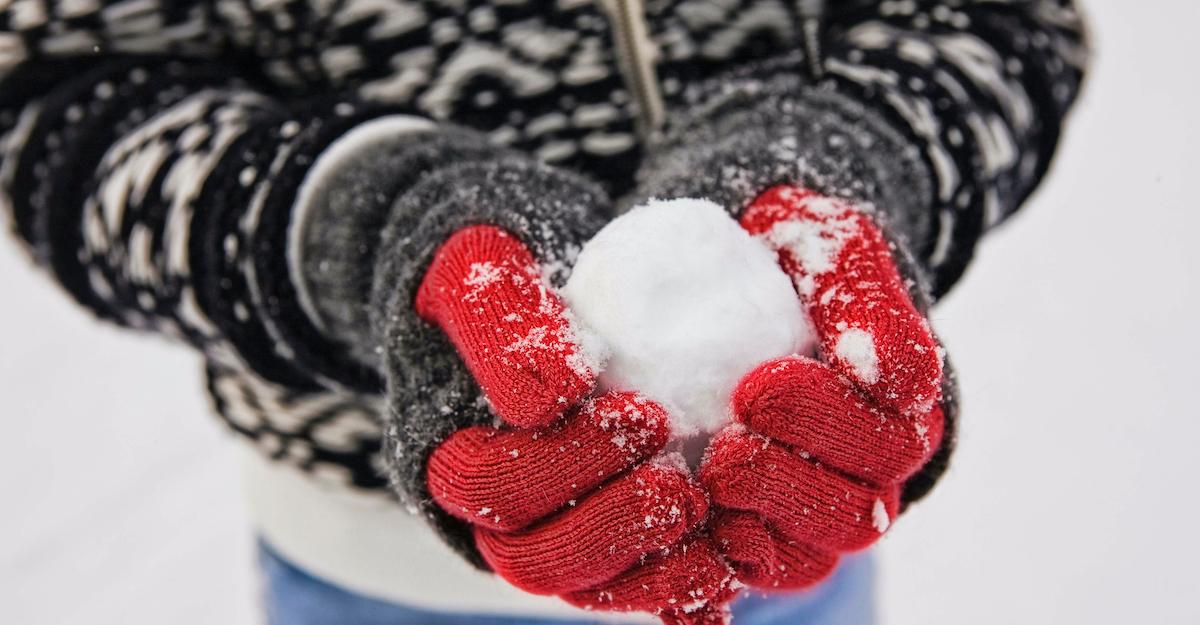 A year in quarantine has created ample time for science experiments — some of us have been making sourdough bread, others have been creating homemade "slime," and with the never-ending snow that's hit much of the U.S., a handful of us are burning snow. While one would probably think the snow simply melts, many have noticed that holding a lighter underneath a snowball sometimes turns the snow black.
Article continues below advertisement
If you're one of many wondering why snow turns black when you burn it instead of simply melting, we've conducted an experiment — grab some gloves, and prepare for a quick, cold weather science lesson.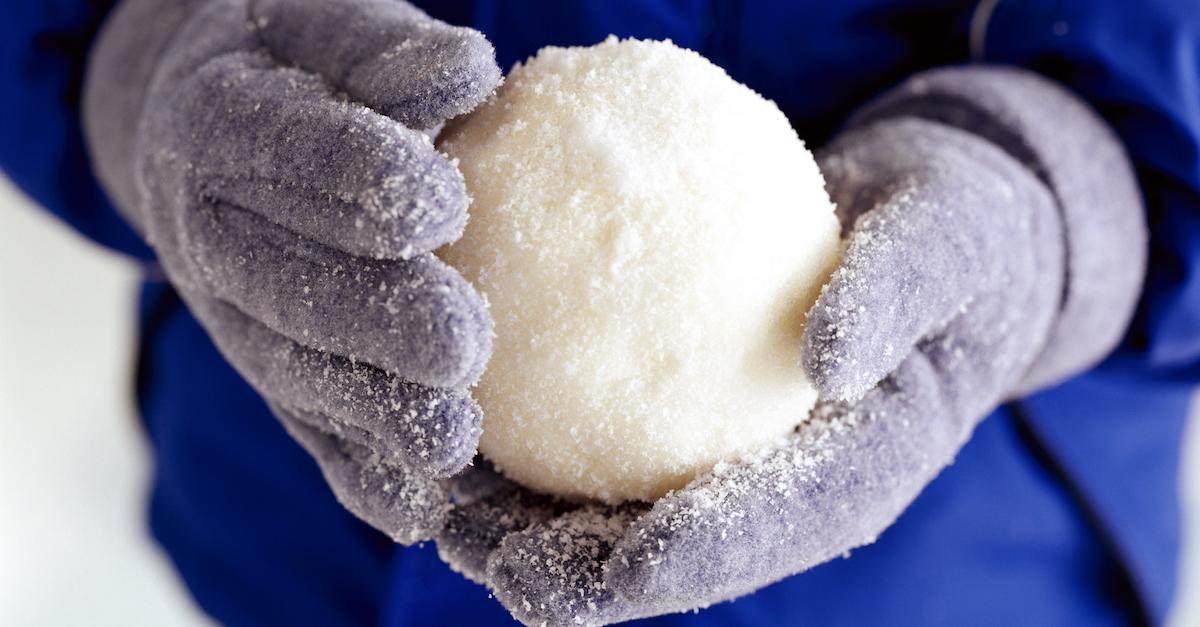 Article continues below advertisement
People are experimenting with burning snow — and realizing it turns black.
For quite a while now — long before pandemic life began in March 2020, boredom has driven people to take to their snowy backyards with a pair of gloves and lighter, to make a snowball, light it on fire, and post their findings online. For example, one Reddit user took to the social media site in 2014, saying: "What is causing the snowball that I have, to turn black and stink when I hold a lighter up to it?"
"I know things have been going around for some time about chem-trails and other conspiracy theories and the other day someone posted online that their snowball was turning black when flame was held to it and we have snow now so we tried it and it does turn black," the user added. "I just figured it was the dust particles within the water that needed to help hold the cloud together in the first place. thanks guys."
Article continues below advertisement
We're here to tell you there's no conspiracies behind this strange phenomenon — but first, take a look at the video of a burning snowball, below.
Article continues below advertisement
Here's why your snowball is turning black when lit on fire — no conspiracies included.
For many years now, scientists have been working to debunk the myth that the snow is actually burning. According to NBC 25 News, the black color is actually coming from the lighter, as the butane, lighter fluid, or solid fuel (if you're using a match) emits soot which accumulates on the snow's surface, creating a dark film. The chemicals can also give off a nasty smell, because, well, they're chemicals.
If you do the same thing to a clear glass, the same thing will happen: a layer of butane or lighter fluid will accumulate on the glass. And we promise — isn't because the glass is toxic.
Article continues below advertisement
Why doesn't the snow look like it's actually melting?
Time to put your chemistry hats on, folks — when you hold up a lighter or a lit match to snow, it experiences a chemical reaction called sublimation. Basically, under high heat, the water immediately transforms directly into a gaseous state. Instead of melting into water, it evaporates into a gas, according to France 24. So, you may not see it melting, but after a while, you'll notice your snowball shrunk significantly.
Article continues below advertisement
If you're wondering why your snowball isn't catching on fire instead of melting or evaporating, the reason is simple: snow can't simply burn, due to its simple composition. Pure snow is literally only made of very cold water, and if it does actually burn, that means there are simply other elements in the snow. If there was debris or other types of liquids mixed in with the snow, it could burn, but if it's 100 percent snow, it won't.
Make sure to spend some time outside this weekend, maybe burn some snowballs, and remember its blackening has absolutely nothing to do with government-related conspiracy theories — we promise we'd tell you if there was something sinister messing with your beloved snowballs.