What Makes Heirloom Tomatoes So Unique and Colorful?
Why are heirloom tomatoes so colorful and where do all these peculiar pigments come from?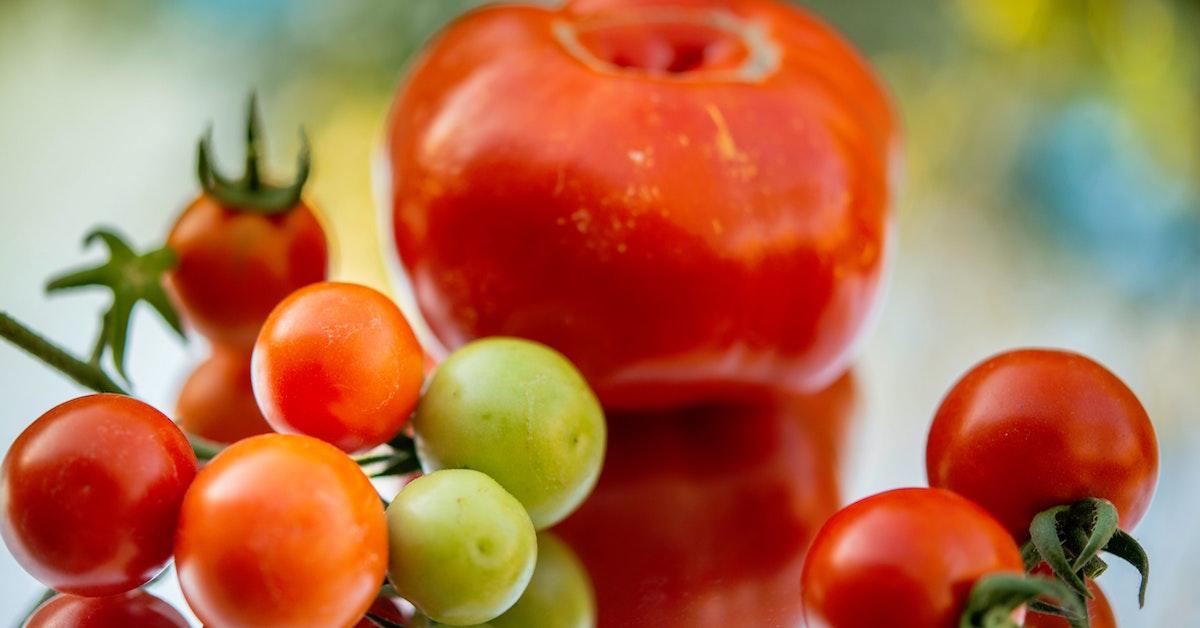 Heirloom tomatoes are a delicious, vibrant treat for the tastebuds and a visual spectacle of succulence for the eyes. Though some consumers are put off by the unusual shapes and coloration of these unique fruits, their freshness, flavors, and somewhat limited seasonal availability have seen them grow in popularity. But why are heirloom tomatoes so colorful, and do these colors offer any indication of the taste contained within their brilliant skin?
Article continues below advertisement
What are heirloom tomatoes?
The term heirloom basically means that a plant or animal is derived, not from commercial agricultural practices, but from traditional growing practices and cross-breeding techniques. In essence, heirloom tomatoes are genetically engineered tomatoes that take the best parts of various fruits and combine them to make new and better varieties.
According to Bon Appétit, this process has less to do with genetic engineering, and more to do with natural growing and pollination. Farmers who specialize in creating new heirloom varieties rely on natural pollination by birds or insects, not GMOs or scientific experimentation. This method create the tastiest, juiciest, most uniquely shaped tomatoes around.
Article continues below advertisement
Why are heirloom tomatoes colorful?
Heirloom tomatoes are so colorful because they have been genetically and agriculturally engineered that way. According to Waves in the Kitchen, the skin and interior of the tomatoes are encoded in the genetic ancestry of that particular variety of tomato. Different pigments found in two or three different species of tomato ancestor could be combined over time via cross-germination to create a specifically-colored tomato, though the process can take many seasons of trial and error to get right.
Article continues below advertisement
Of course, not every different type of heirloom tomato is going to look exactly the same. Even if the seeds of a specific heirloom tomato are engineered to create a red inside and a purplish/yellow outside, they might not come out the same way each time. There could be different patches on the outside, bleeds of color on the inside, and so on. Heirloom tomatoes aren't engineered to be homogenous; they are bred to be the best they can be — but nature is always left as the deciding factor.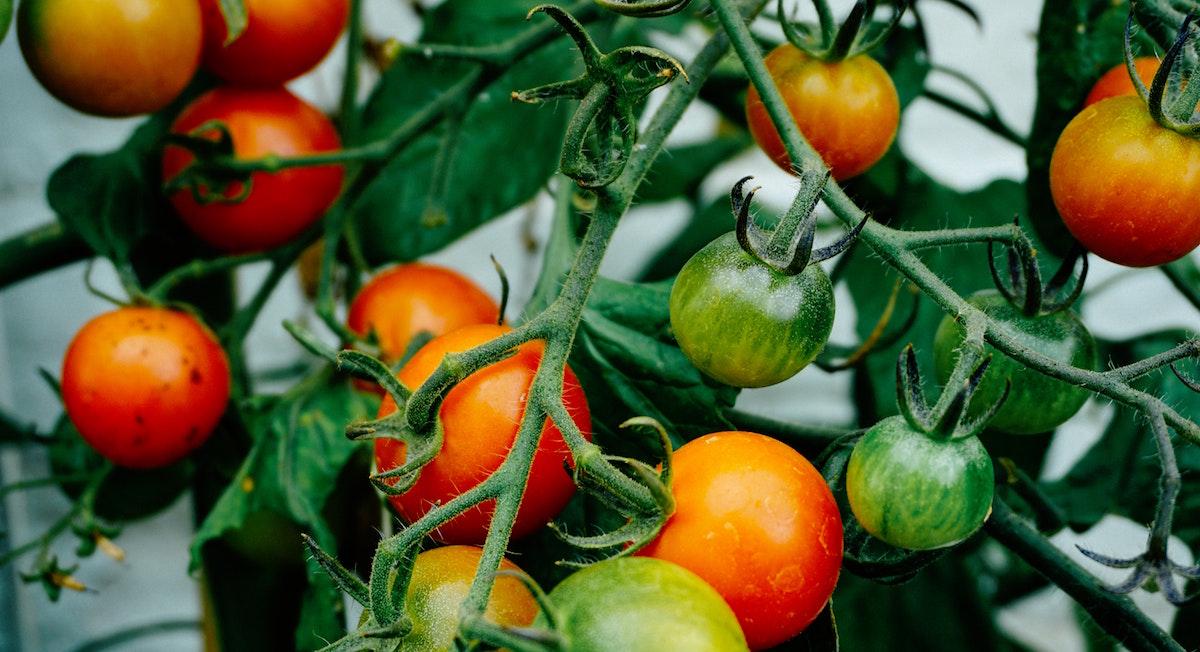 Article continues below advertisement
How many different colors of heirloom tomatoes are there?
Though heirloom tomatoes come in a wide variety of colors, the vast majority consists of red and pink variations. The rest range from green to yellow, to orange, purple, black, and even white in color.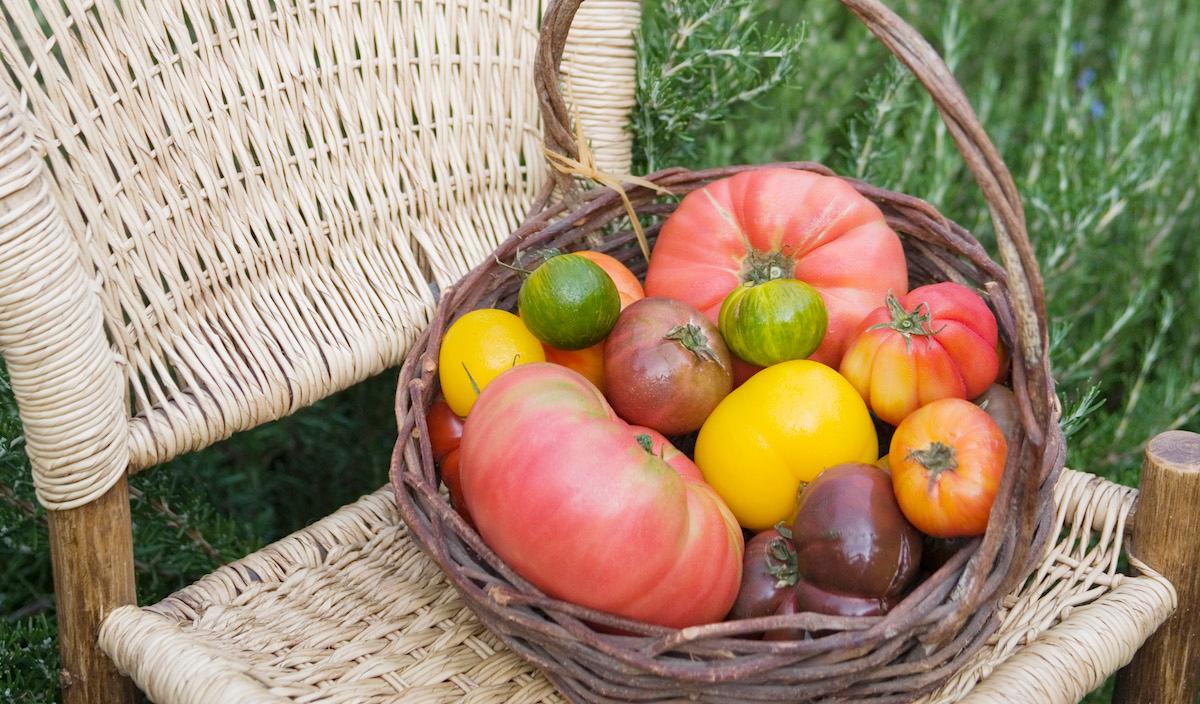 Article continues below advertisement
Do different color heirloom tomatoes have different flavors?
The unique thing about all these different colors is that they all come in different flavors. According to Farm to Jar, pink tomatoes are the most classic tasting of the bunch, offering a good balance of acidity and sweetness. Red heirlooms vary greatly but tend to be more acidic and robust in flavor. Purple and black heirlooms are earthy, smoky, and sweet. They are said to be the most complex of the bunch, almost like wine in terms of flavor complexity.
Orange tomatoes are less acidic and far sweeter on average than the other heirlooms, tasting more like grapes than tomatoes. Stripes or marbled varieties share this sweetness and low acidity. While some yellow and white varieties have a distinctly creamy taste with low acid, other yellows are very acidic, and green ones are sharp and bright, with only mere hints of sweetness.