Why the Internet Canceled Yoga Girl, a Swedish Influencer Living in Aruba
Yoga Girl, an online empire run by Rachel Brathen, was canceled last year after her comments about travel to Aruba during the pandemic.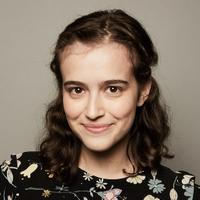 In the age of cancel culture, almost nothing is shocking anymore. Last year, in the thick of sky-high coronavirus rates, the internet effectively canceled Rachel Brathen, the influencer behind the website Yoga Girl — but nearly a year later, her website and brand is still up and running. So exactly why did Yoga Girl get canceled?
Here's a look into what went down, how Yoga Girl and her husband responded, and how the Yoga Girl brand is doing a year later.
Article continues below advertisement
Who is Yoga Girl? Rachel Brathen is behind the blog and online community.
Rachel Brathen, aka Yoga Girl, is a blogger, author, entrepreneur, yoga teacher, wellness influencer, and owner of a yoga studio that offers classes both in Aruba and virtually. She has more than 2 million followers on her personal Instagram, and 139,000 on the Yoga Girl community Instagram.
Originally from Sweden, Brathen spent time in Costa Rica and other Central American countries before settling down in Aruba in 2010, according to the Yoga Girl website. She and her Aruban husband, Dennis, still live there with their daughter — and that is where the drama begins.
Article continues below advertisement
Why did Yoga Girl get canceled?
In mid-August of 2020, as the coronavirus pandemic continued to worsen all around the globe, Brathen shared a social media post that landed her in hot water. Brathen's post, which has since been deleted, expressed concern over the increasing COVID-19 cases throughout Aruba; she encouraged her followers to postpone any trips to the country, especially if they were coming from areas with high coronavirus transmission rates, as reported by Swedish news outlet SVT Nyheter, and translated by Teller Report.
Many people commented on the post slamming Brathen for discouraging travel to Aruba, when tourism is one of the biggest industries and sources of income for the island country. Some people told Brathen she should leave Aruba, and some sent death threats to her and her family, according to Brathen.
Article continues below advertisement
After being canceled, Yoga Girl apologized to her community and to her Aruban followers.
Soon after, the influencer responded to the backlash in a lengthy episode of her podcast, Yoga Girl: Conversations From The Heart, titled "Cancel Yoga Girl." In the episode, Brathen apologized to her followers.
"I am so deeply, deeply, deeply sorry; for anyone I offended with that comment, I am so sorry; for anyone who felt like I disrespected them, or disrespected the island, I am so, so, so sorry," she said.
Article continues below advertisement
In the episode, Brathen also explained the intention behind her original post. She made it clear that she wanted Aruba to move forward economically, but as one of the only countries with open borders at the time, she was worried that people from areas with high COVID rates would bring the virus to Aruba, and make things even harder on locals.
Article continues below advertisement
"What I should have said is like, "Travel responsibly,' right?" Brathen said in the episode. "'Really travel responsibly, follow the guidelines, listen to what the government of the country you're visiting is saying. And if you can't travel responsibly, like if you're coming from a place with 10,000 new infections every day, that makes it near impossible for you to travel responsibly, then don't travel,' right? But it came off as, 'don't come to Aruba.'"
Now, more than a year after Brathen was "canceled," her business and social media pages still seem to be thriving. Based on her podcast episode, she certainly regrets posting what she did — and it seems like she is much more careful with her keyboard these days.