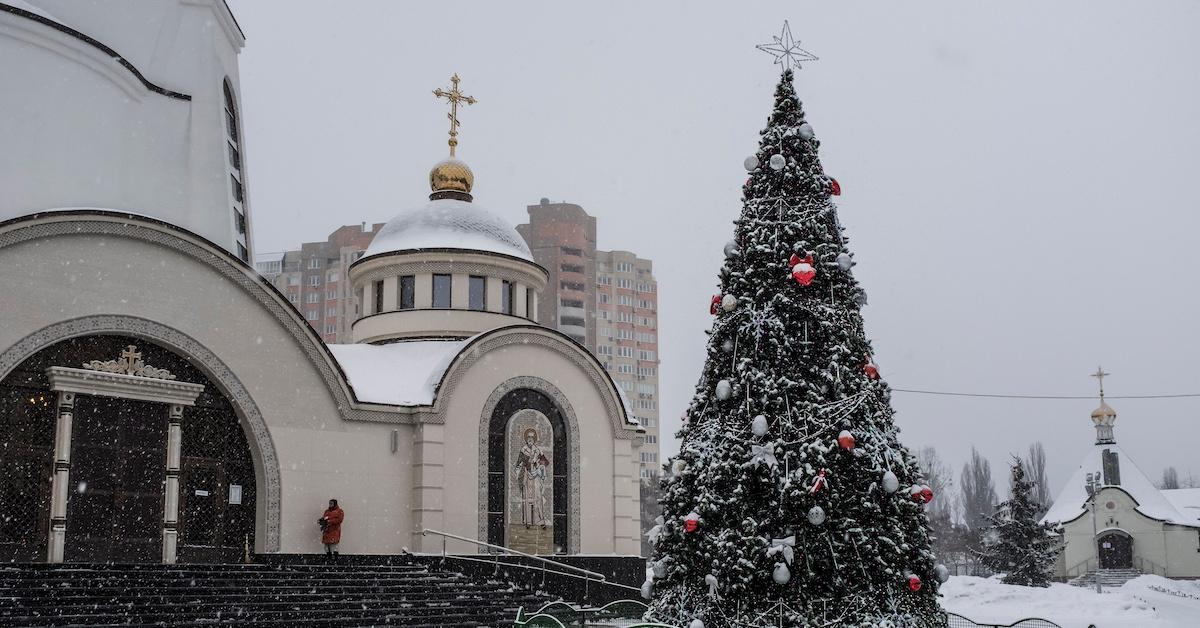 Why Greenland Has to Import All of Its Christmas Trees
One way to lower the environmental impact of your Christmas tree is to buy one that is grown locally — but for Greenlanders, that's not an option. Fortunately, there are many other sustainable options when it comes to Christmas trees. But why do Christmas trees have to be imported into Greenland?
Article continues below advertisement
Christmas is an important holiday in Greenland, so read on to find out more about why Greenland imports its Christmas trees, as well as the country's Christmas traditions.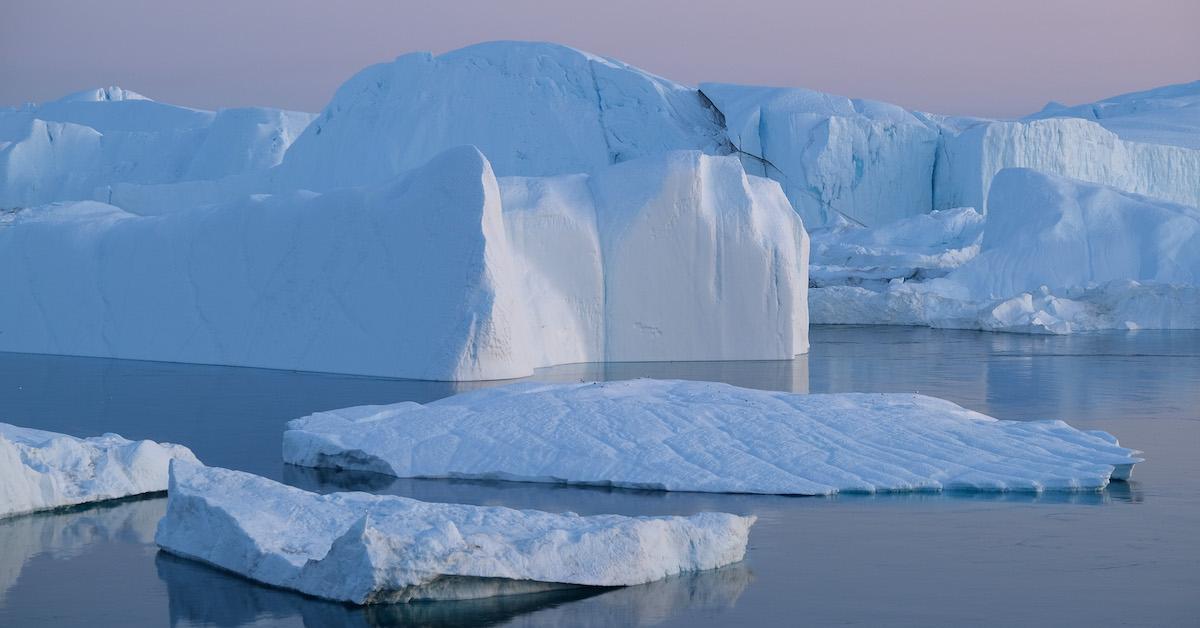 Article continues below advertisement
Why do Christmas trees have to be imported into Greenland?
Put simply, Christmas trees cannot grow in Greenland due to the cold weather. Greenland is located near the Arctic Circle, it's home to many glaciers, and it has a polar climate, with fairly cold temperatures year-round, though it gets even colder in the winter.
According to Britannica, average summer temperatures for Greenland are in the mid-40s Fahrenheit along the southern coast, and about 40 degrees Fahrenheit towards the north. In the winter, average temperatures range from the 20s Fahrenheit in the southern part of the country to about −30 degrees Fahrenheit in the northern parts.
Article continues below advertisement
Due to all of these chilly factors, no trees are able to grow that far up north, so Greenland has to import its Christmas trees.
Where does Greenland import its Christmas trees from?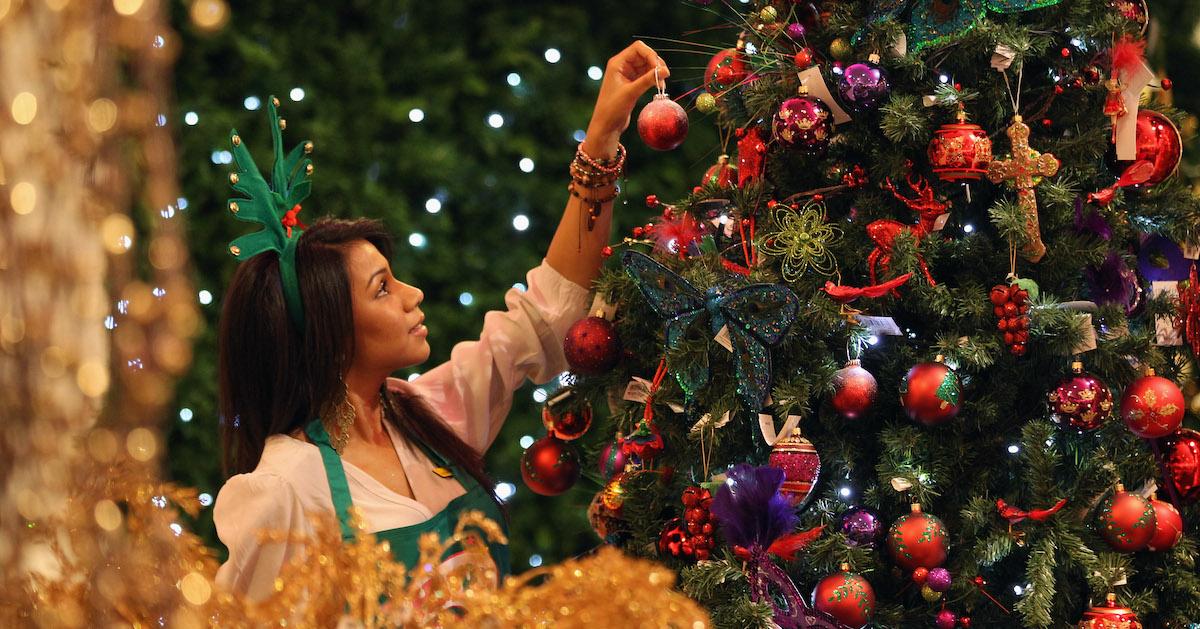 According to WhyChristmas.com, every year, Greenland imports Christmas trees from Denmark. Though Greenland has its own government, the massive island is actually a territory of Denmark, so it's only fair that Denmark ships some Christmas cheer in the form of trees to its iciest territory every winter.
Article continues below advertisement
Because they are imported, Christmas trees can be quite expensive in Denmark. For that reason, some Greenlanders instead opt to make DIY Christmas trees by decorating a piece of driftwood with heather, which is a type of flower, according to WorldOfChristmas.net. Buying an artificial Christmas tree — ideally, secondhand — is also an option, and the more Christmases you use it, the more sustainable that purchase can be.
Greenland has a number of Christmas traditions.
As per World Atlas, in Greenland, about 95.5 percent of people practice Protestantism, a denomination of Christianity. So, it's no surprise that Christmas is a hugely popular holiday on the island, and one that is full of traditions.
Article continues below advertisement
As noted by Guide to Greenland, it's tradition in Greenland to have a Christmas tree on display in every town; and every year, on the first Sunday of Advent, which fell on Nov. 28 this year, the whole town comes out to see Santa Claus light the tree. And, as the Visit Greenland website adds, it's also common to light candles and orange stars throughout the town on the first Sunday of Advent, and for townspeople to sing songs together.
On Christmas Eve, people across Greenland go to church services, and many of the churchgoers show up in traditional national costumes. Also that day, some Greenlanders visit cemeteries and light candles in memory of departed loved ones, as noted by WhyChristmas.com.
Many Greenlanders also celebrate the holiday with a feast, in which it's traditional for men to serve women, everyone to dance and play games, and of course, for people to exchange gifts.