Why Your Dog's Paws May Be Dry or Cracked
Dog's paws go through just as much as our own feet do, but what does it mean when your dog's paws are exceptionally dry?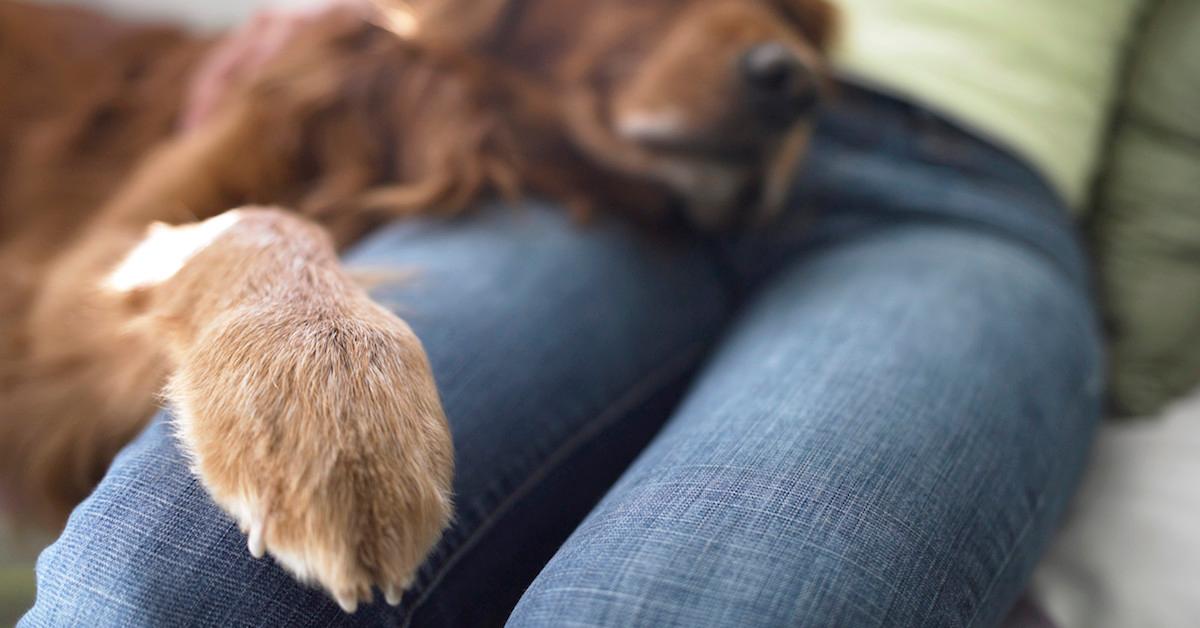 Foot care is as important for our canine companions as it is for us. It might actually be more important, seeing as most dogs don't spend half their life in shoes as we do. Hot and cold pavement, rock salt, sand, and even soil can cause all sorts of paw problems that could worsen if they aren't taken care of right away. Fear not, we're here to set the record straight. We'll tell you why your dog's paws are dry, cracked, or damaged, and give you some tips to help make them well again.
Article continues below advertisement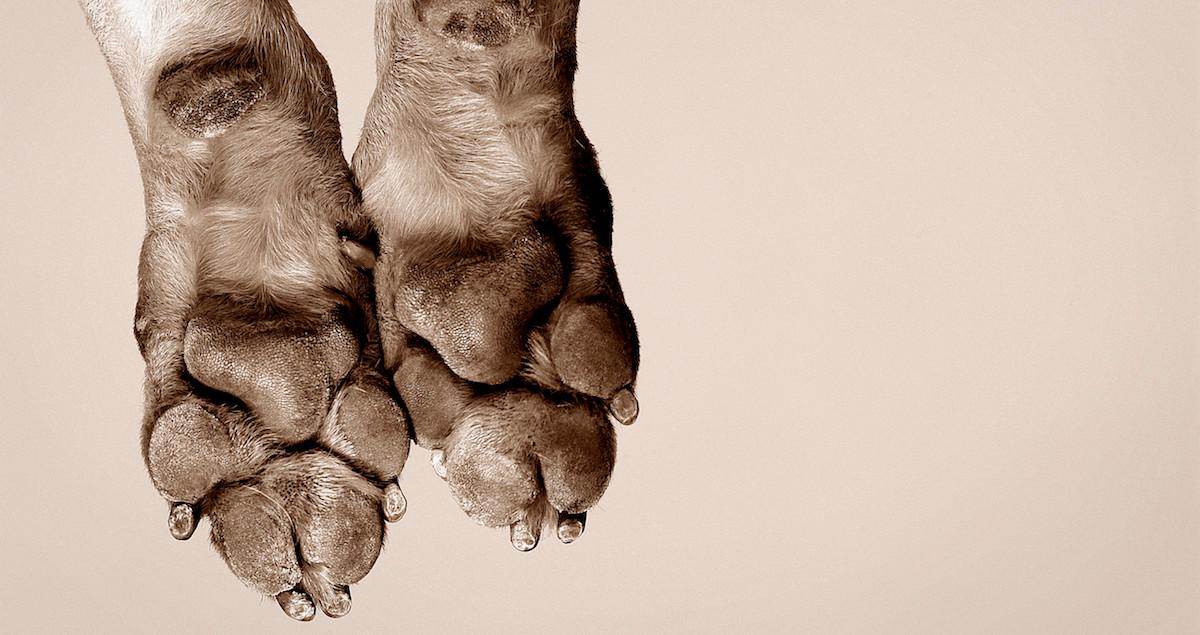 Why are my dog's paws dry?
Dog paws are insulated pads of fatty tissue that help soften their gait and protect their feet from surfaces that are either too cold or too hot. As a result, most dog paws tend to be rough and calloused rather than smooth.
Article continues below advertisement
According to Relievet, dogs that go for more walks or hikes tend to have rougher paws than those who spend most of their life in the house or running on grass. You see, dogs build up calluses just like we do, and just as our feet can become cracked if not properly cared for, so too can our dogs' paws. There are many things that can contribute to dry, cracked, or damaged paws on your pup:
Allergic reactions or skin conditions
According to Dog Tub, dogs can suffer from the same allergic reactions as humans. In terms of their paws, this allergic reaction could show itself as a form of dermatitis. Anything can trigger these types of skin allergies: chemicals, cleaners, fertilizers, or something botanical. This drying out can also cause your dog to lick the affected area, which can mean double trouble if they walked through something toxic or allergy-inducing.
Article continues below advertisement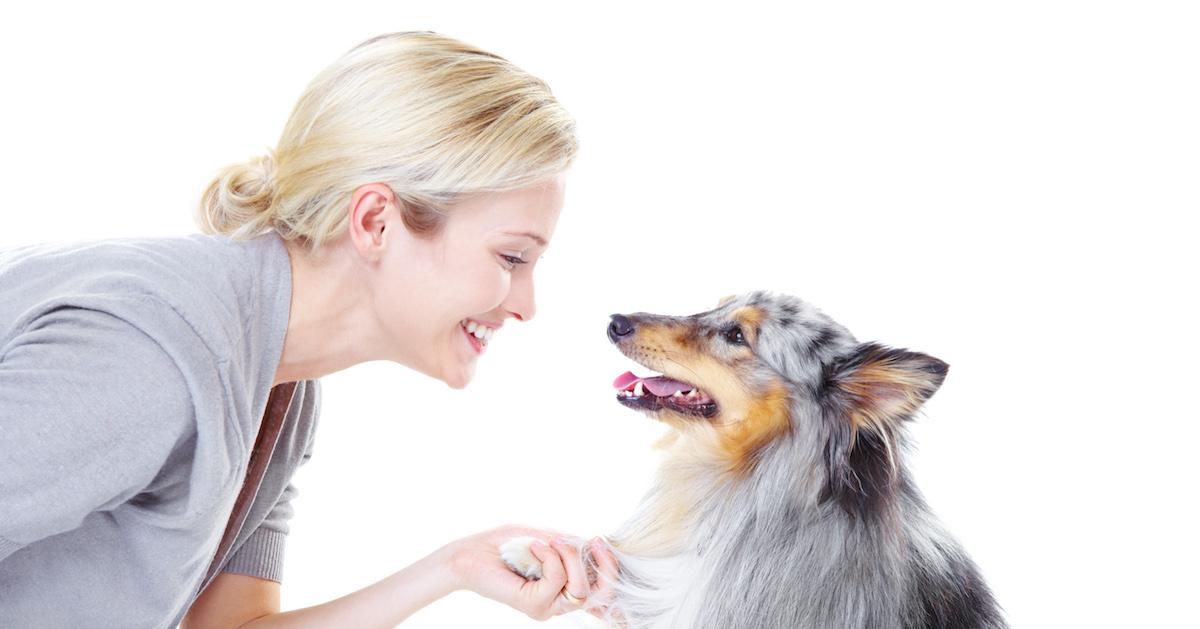 Overzealous licking
Dogs lack opposable thumbs, so, more often than not, they tend to lick or chew their way out of problems. The same goes for problems on their bodies. Skin complaints, especially on somewhere as accessible as their paws, might cause them to lick the area excessively. Stress and boredom can also cause this behavior, according to The Spruce Pets.
Article continues below advertisement
If that licking isn't curbed, the underlying condition that originally led to skin irritation can result in more serious health complaints. If moisture forms between their toes and doesn't dry out, that dampness could cause serious yeast or bacterial infections.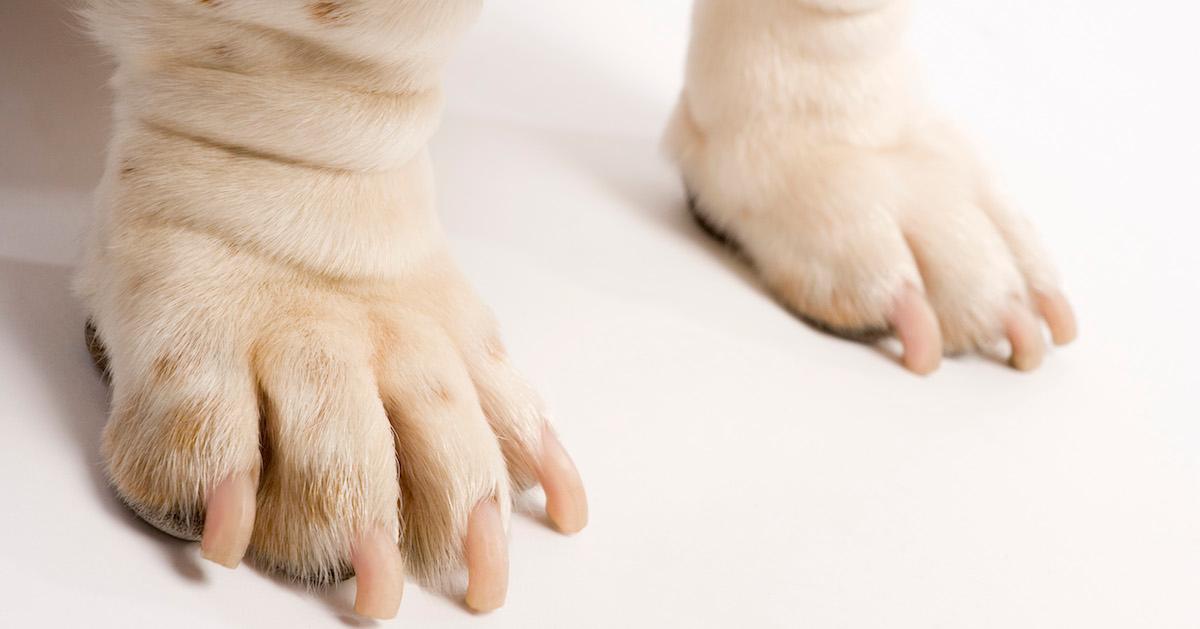 Article continues below advertisement
Ice melt
Rock salt, ice melt, it doesn't matter what you call it — it's bad news for dogs. The ice-melting chemicals that remove the snow and ice from roads and sidewalks contain harsh chemicals that can wreak havoc on sensitive puppy toesies. Even the most calloused dog paws might have trouble walking on this stuff for an extended period of time. Try to get your dog to walk around it rather than on top, if possible. At the same time, sleet, snow, and ice can dry out your dog's paws almost as easily.
Rough or hot surfaces
Rough terrain and burning hot sand or concrete can damage your dog's paws as easily as anything else. In the summer months, temperatures can reach the point where the concrete itself is over 135 degrees Fahrenheit, according to WHAS11. This is far too hot for humans, and it's even hotter for our shoeless pups.
Article continues below advertisement
According to Relievet, any rough ground can cause your dog's paws to become cracked, scraped, or dry. Sand is particularly tricky, as well, because it can get caught between your dog's toe pads and cause irritation, excessive licking, and/or infections.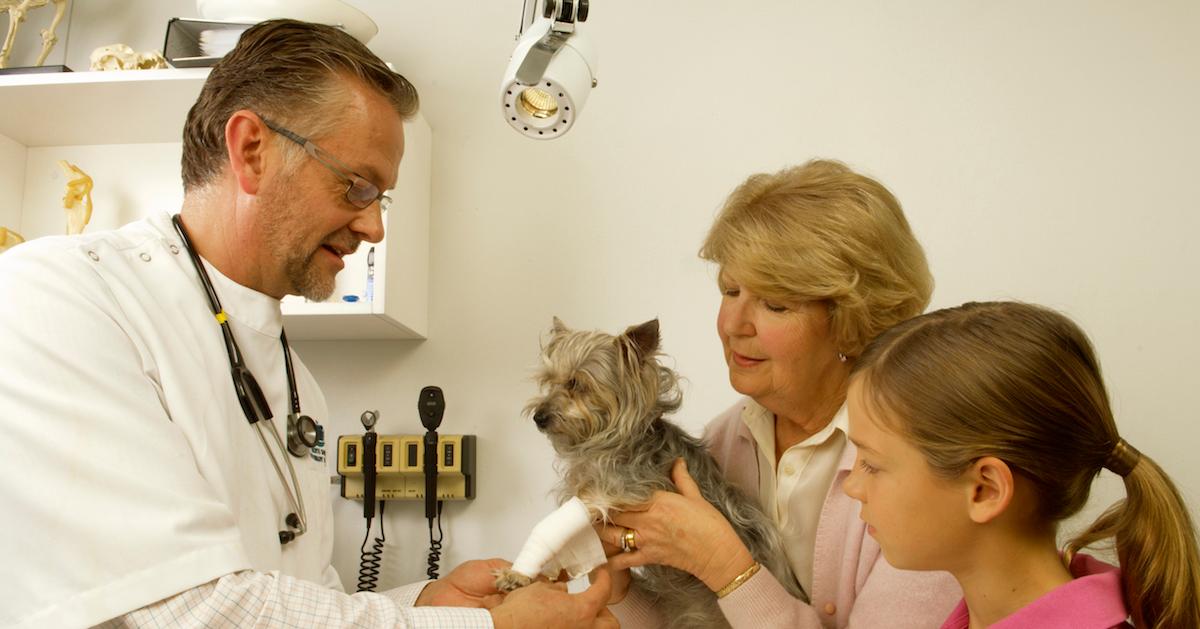 Article continues below advertisement
How do I know if my dog's paws are injured?
If you notice that your dog is favoring certain paws, excessively licking their paws, or if you see any physical evidence like cracks, fissures, open cuts, blood, or signs of infection, call your vet. According to Preventive Vet, the best way to avoid these sorts of situations is to make a habit of checking your dog's paw pads often.
Gently spread their toes and check for injuries, swelling, or any discoloration. A good way to tell if something is wrong is to see how your dog reacts to the inspection. Any sign of pain or tenderness should be met with a trip to the vet.
How can I prevent paw injuries or dryness?
The best way to ensure that they don't get cracked or dry is to avoid letting your dog walk anywhere that might harm their tender tootsies. It's not always possible to keep your dog's paws out of harm's way, of course. The fact remains that they are animals, and many of them love their outside time above all else. Check out our guide to walking your dog in the winter — doggie booties may be necessary for your pup.