California Expected to Legalize Human Composting, an Eco-Friendly Burial Method
California is considering legalizing human composting, an eco-friendly burial method already legal in three other states.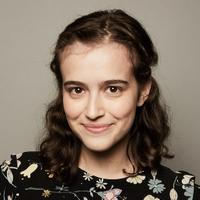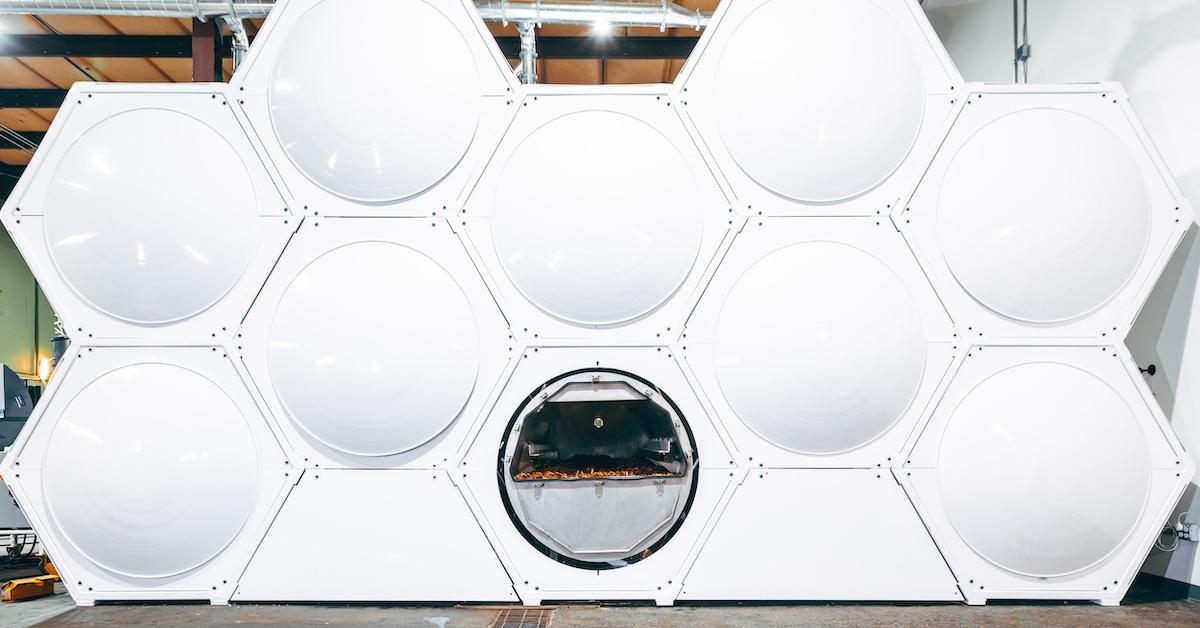 Death doesn't have to be so dark... especially if you know that your body will be returned to the earth once you go. And if you live in California, you just may be able to partake in the eco-friendly burial process — as long as you can hang on for a few more years — as California is considering a bill that would make it the fourth state to legalize human composting.
Article continues below advertisement
But California isn't the only state to put human composting on the table (or rather, in the organic burial vessel). A few other U.S. states have already legalized the process, and several others are considering it.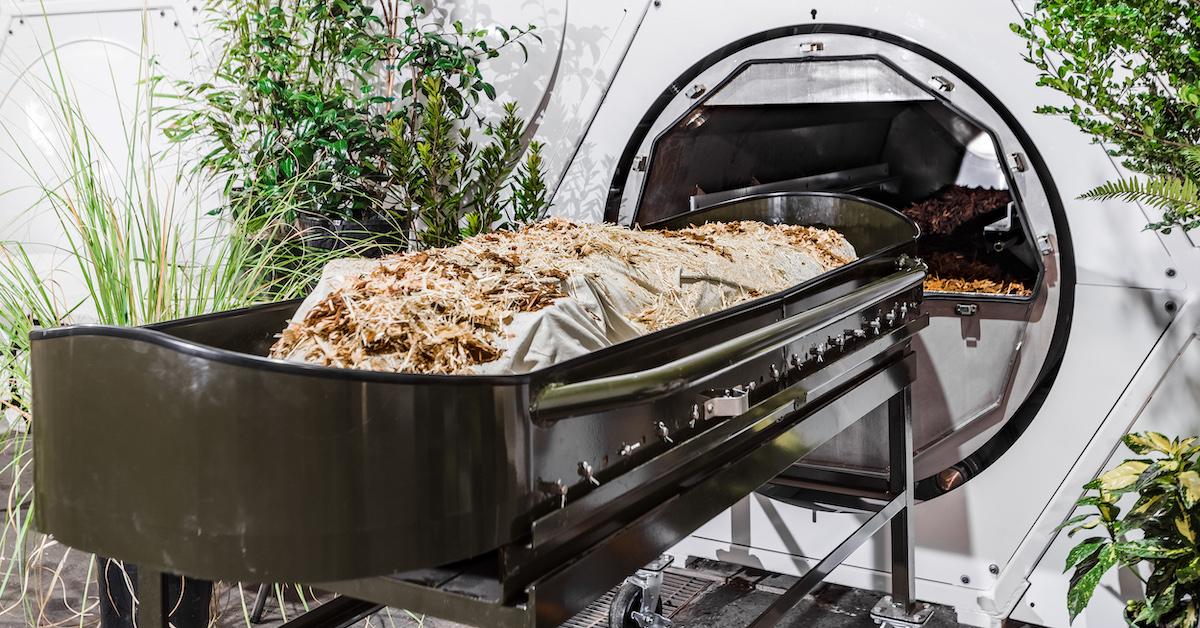 Article continues below advertisement
What states allow human composting?
As of August 2021, the U.S. has legalized human composting in three states. In May 2019, Washington's Gov. Jay Inslee legalized human composting, making Washington the first state to do so. The law officially went into effect in Washington state in May 2020.
Article continues below advertisement
California is considering legalizing human composting.
In California, Assemblymember Cristina Garcia recently introduced bill AB-501, which is co-authored by Senator Susan Eggman, for the second time.
Should the bill make its way through the state legislature and then get signed into law by the governor, it will legalize the "reduction of human remains." Basically, it will require California's Cemetery and Funeral Bureau to license and regulate facilities that want to offer human composting services for the deceased, therefore legalizing the process.
If the bill passes, it won't go into effect until July 1, 2023. That's two long years away, but at least it gives Recompose — the Washington-based company leading the human composting movement in the U.S. — plenty of time to get a facility up and running in California.
Recompose is able to transform a dead human body into soil in just 30 days by placing it in a burial vessel surrounded by plant material, and mixing it with soil on a daily basis.
Article continues below advertisement
"Thank you to sponsors Assemblymember Garcia and Senator Eggman for supporting AB-501 with the mission of bringing more green death care options to California," Recompose spokesperson Anna Swenson tells Green Matters exclusively. "We are hopeful the California legislature will listen to the over 200 Californians who have sent in letters of support and pass this timely legislation."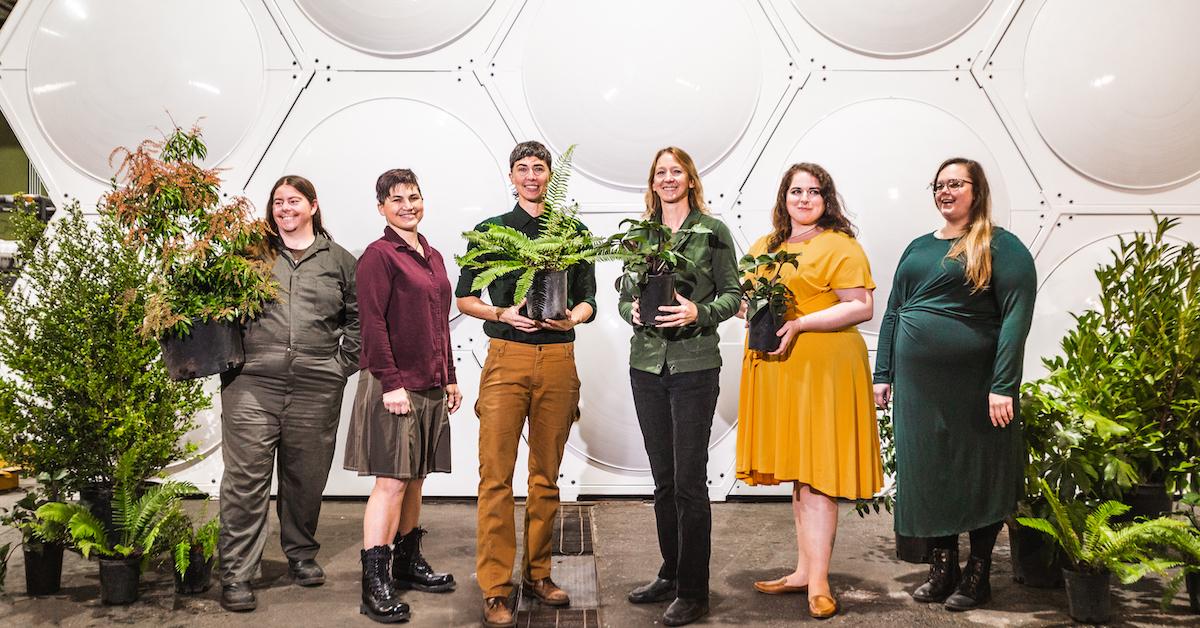 Article continues below advertisement
Human composting is one of the most eco-friendly burial methods.
Currently, there are only three end-of-life treatments approved for humans in California — traditional burial, fire cremation, and water cremation, as per LAmag. According to the Cremation Association of North America, water cremation is much more eco-friendly than typical cremation; however, human composting is even more environmentally-friendly, according to Recompose.
"For every person who chooses human composting over conventional burial or cremation, 1 metric ton of carbon dioxide is prevented from entering the atmosphere," Swenson tells Green Matters. "It also requires one-eighth of the energy of conventional burial or cremation. Conventional burial uses land, hard wood for caskets, and concrete for cemetery vaults, and cremation uses fossil gas to create the heat required to reduce a body to cremated remains. In contrast, this process does not use fossil gas, and it sequesters carbon in the soil it creates."
Article continues below advertisement
And according to Swenson, five other states — Delaware, Hawaii, Maine, Massachusetts, and New York — are also considering bills that would legalize human composting.
Not only does human composting give people more agency in choosing how they'd like to be treated in death, but "It also provides a tangible climate action in a time when the impacts of global heating are more apparent than ever," Swenson says. "Each state that has legalized natural organic reduction has seen bipartisan support for the legislation. This is something people want and the Earth needs."