Venice's Barrier System Failed to Stop Another Flood — When Is the City Expected to Sink?
When will Venice officially sink? The tiny coastal town recently experienced yet another flood after the city's barriers failed to stop rushing waters.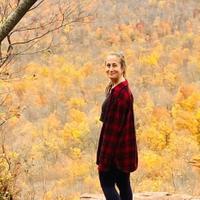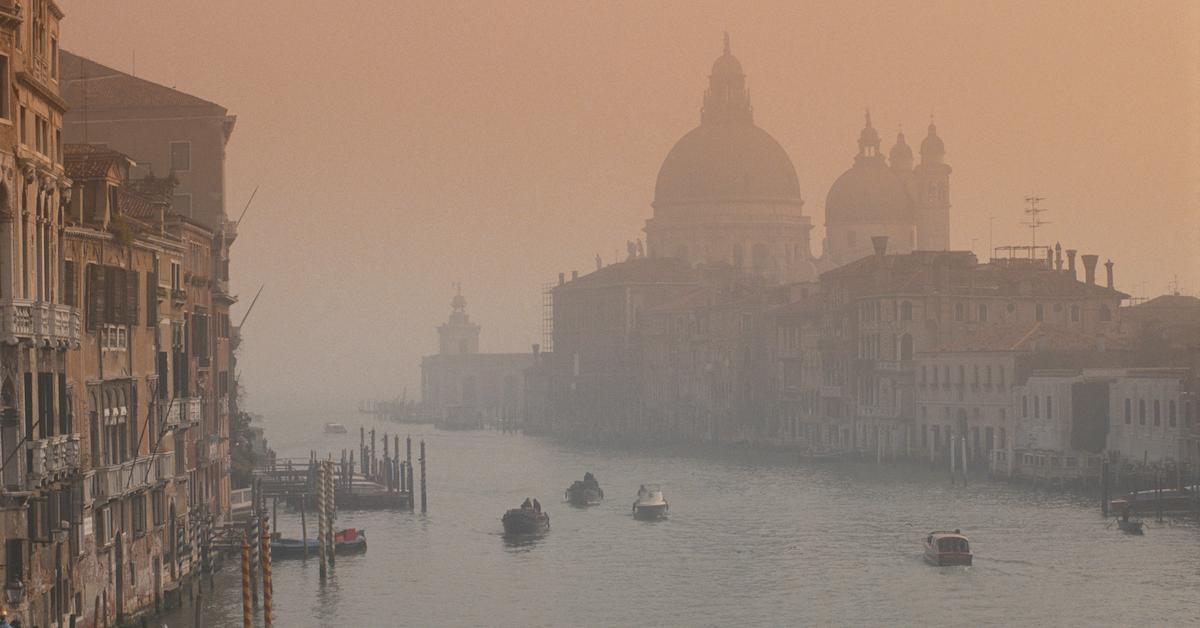 The coastal city of Venice, Italy is best known for its signature peach Bellinis, truly gorgeous views, and — unfortunately — its incessant floods, which have only gotten worse over the years. Experts believe the ongoing climate crisis is mostly to blame for its repeated floods, and sadly, in years to come, the city is expected to be entirely submerged under water.
Article continues below advertisement
When will Venice sink? It could be totally submerged within our lifetime, or within the next few centuries. Stay tuned to hear what experts believe, in terms of an exact timeline for the historic Italian community.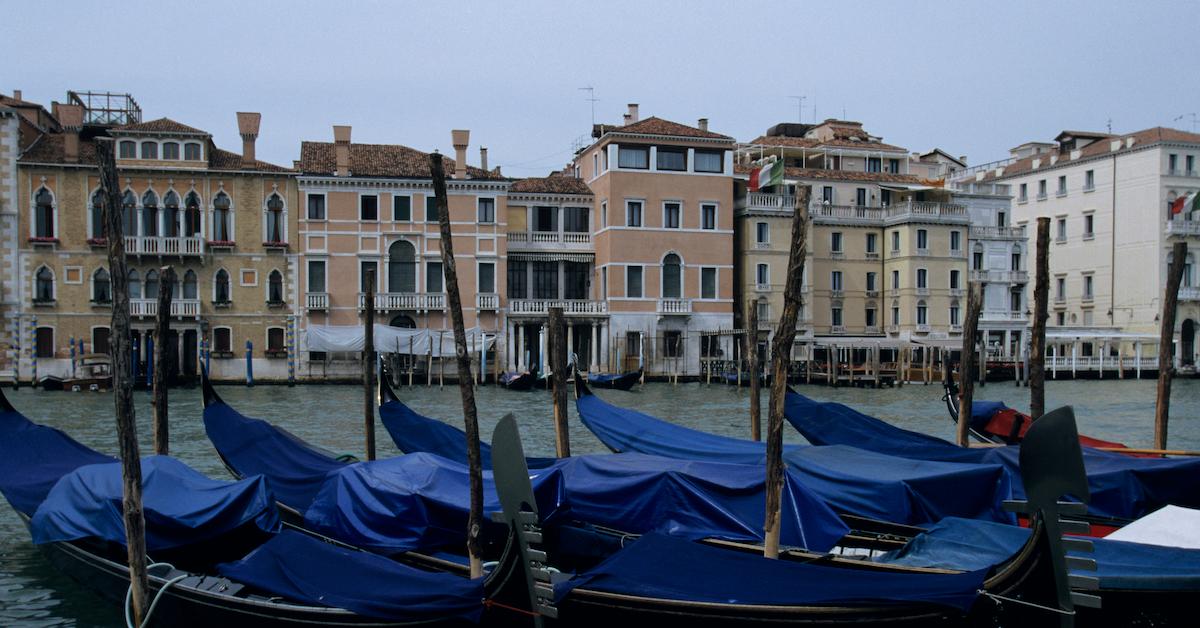 Article continues below advertisement
Venice's flood barriers recently failed the city, once again.
On Tuesday, Dec. 8, rushing waters broke through a barrier system that had been meant to protect the the city of Venice, according to EcoWatch, and its monumental Saint Mark's Square was unfortunately flooded with upwards of 4.5 feet of water. The retractable barrier system, called MOSE, is designed to close the barriers when tides reach 4.3 feet, but the tide had been predicted to only rise to 3.9 feet, which is why they had failed to activate. The winds were also stronger than predicted.
Water swamped the church at Saint Marks Square, along with shops, restaurants, and other businesses in the surrounding areas. All 78 MOSE barriers can hypothetically protect the city from up to 10 feet of flooding, if they retract in time for a major storm. MOSE had previously protected Venice from high tides in October, and it had been installed just after experiencing its worst tide yet in November 2019, and unfortunately, it was expected by many to protect them for the foreseeable future.
Article continues below advertisement
"The situation is really bad as we weren't expecting it," Matteo Secchi, head of an activist group called Venessia.com, said in an official statement to The Guardian. "It's frustrating as we thought that with Mose this kind of thing wouldn't happen any more, but instead we're back to square one. It's the same old problem."
Article continues below advertisement
Why does Venice flood so much?
Venice has seen some of the highest tides, and therefore the worst floods, within the last 20 years, according to BBC News. Although it's difficult to pinpoint such events solely to climate change, the increased frequency of these high tides is of major concern, and is predominantly caused by high spring tides (and therefore, rising sea levels) as well as major meteorological storm surges driven by unusually strong winds. Venice is also sinking, which makes it more susceptible to these changes.
BBC meteorologist, Nikki Berry, expects these weather patterns to become increasingly worse with the climate rapidly changing, which means flooding is bound to happen more frequently.
"One of the possible effects of a changing climate is that the jet stream will be more frequently meridional and blocked weather patterns such as these will also become more frequent," she wrote.
Article continues below advertisement
"If this happens, there is a greater likelihood that these events will combine with astronomical spring tides and hence increase the chance of flooding in Venice," Berry continued. "Furthermore, the meridional jet stream can be linked back to stronger typhoons in the north-west Pacific resulting in more frequent cold outbreaks in North America and an unsettled Mediterranean is another one of the downstream effects."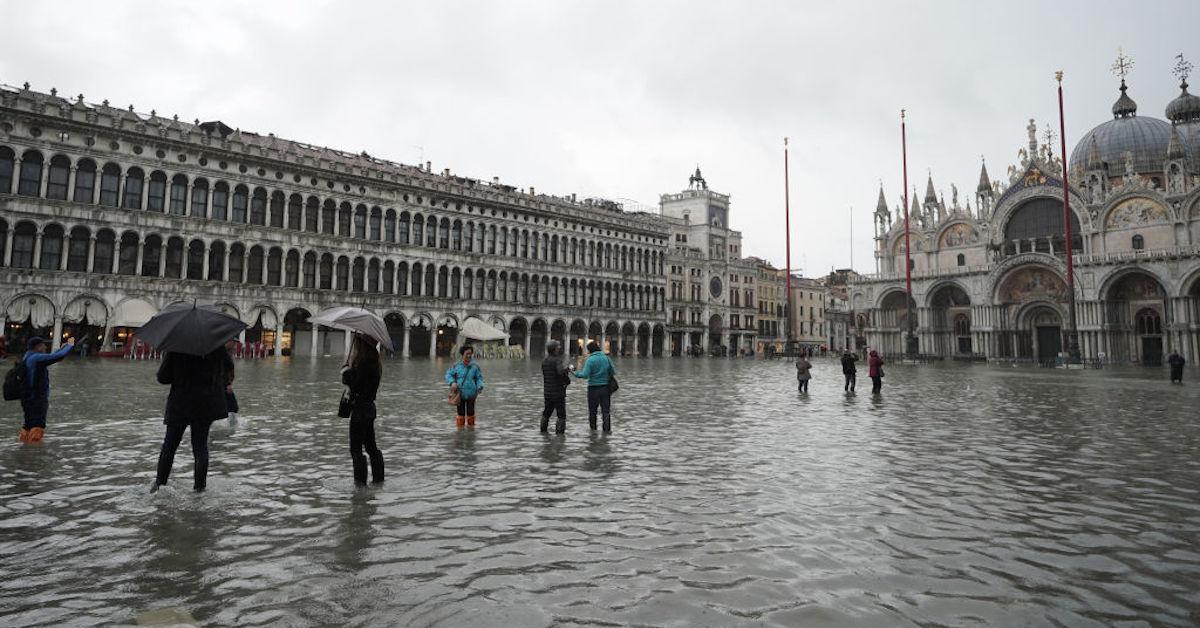 Article continues below advertisement
When will Venice sink entirely?
It's been known for several years that Venice is on the verge of sinking. However, a recent study shows it could be entirely submerged by 2100, according to The Culture Trip. If global warming is not curbed within the next several years, the Mediterranean will continue rising, and therefore, the city will continue getting consumed by the surrounding waters.
Although we hope Venice can keep its head above water, it all depends on the state of the climate crisis. If it continue getting worse, Venice may disappear sooner than expected.