Can You Recycle Your Cap and Gown? What to Do With Your Graduation Gear
Graduation gowns are meant to celebrate important milestones, but what do you do with them once the ceremony has ended?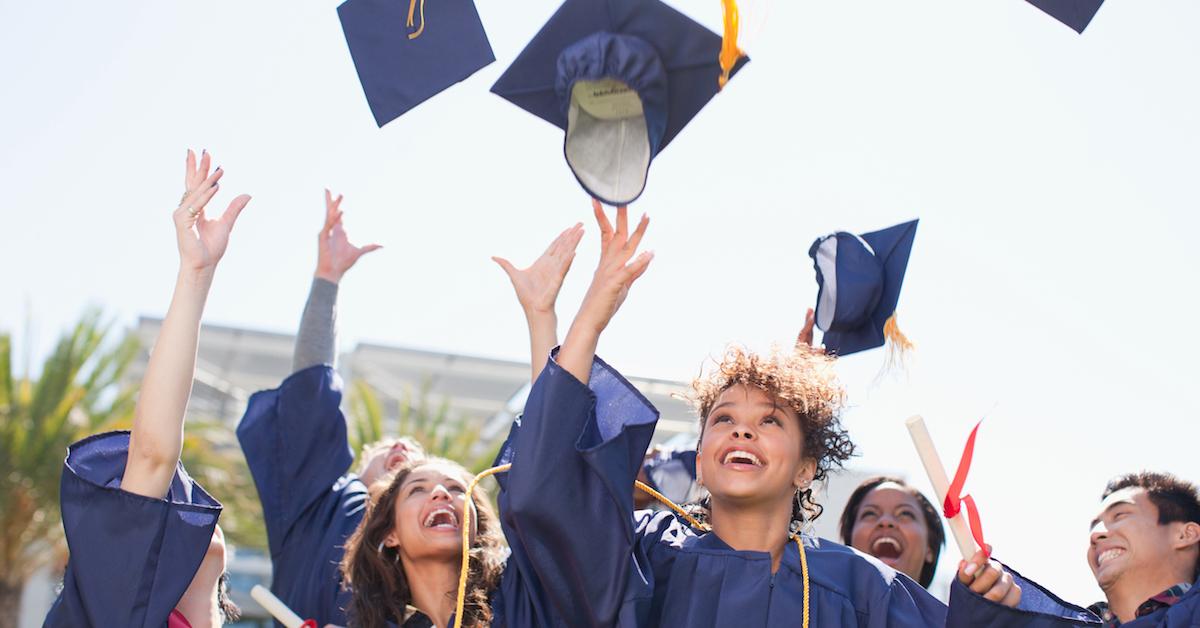 If you graduated from high school or college, then chances are good that you have a drab-colored, polyester graduation cap and gown sitting in the back of your closet. Chances are just as good that you only kept it because you didn't know what to do with your cap and gown after graduation. Luckily, these needless keepsakes do have a place to go after you've finally decided to get rid of them — and no, it isn't necessarily the garbage.
Article continues below advertisement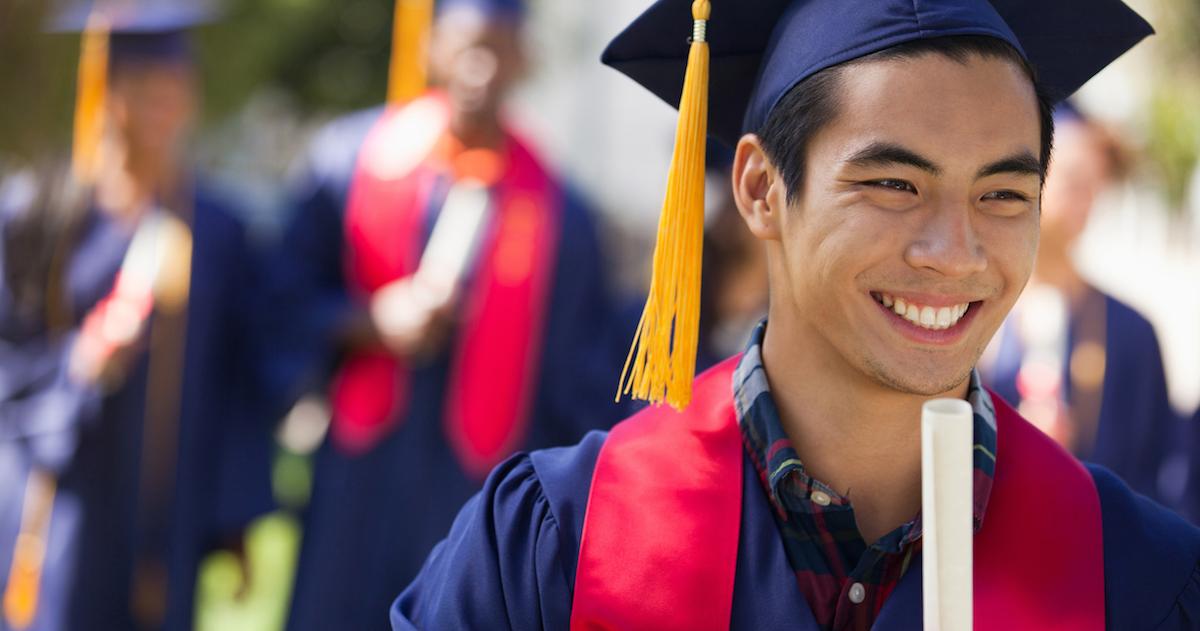 What to do with a cap and gown after graduation:
You could always keep the mortarboard and gown, as so many of us have, as a memento of one of life's true accomplishments. Unfortunately, like so many mementos, that cap and gown are most likely going to wind up in a landfill.
Article continues below advertisement
According to Earth911, more than 5 million such gowns end up as plastic or semi-plastic waste in landfills every year. Instead of waiting for the inevitable, there are many ways to either dispose of them or reuse them in the meantime. Old graduation gowns can be used as pieces of Halloween costumes for you or your kids. They can be donated to schools, thrift stores, theaters, or drama clubs and find repurposing there.
Old graduation gowns can also be handed down to friends or relatives who might have need of them during their own graduations. According to Earth911, some schools have programs in place to help low-income students with graduation costs. If your school has one of these programs, it will glady take the gown back so that those students can make use of it.
Article continues below advertisement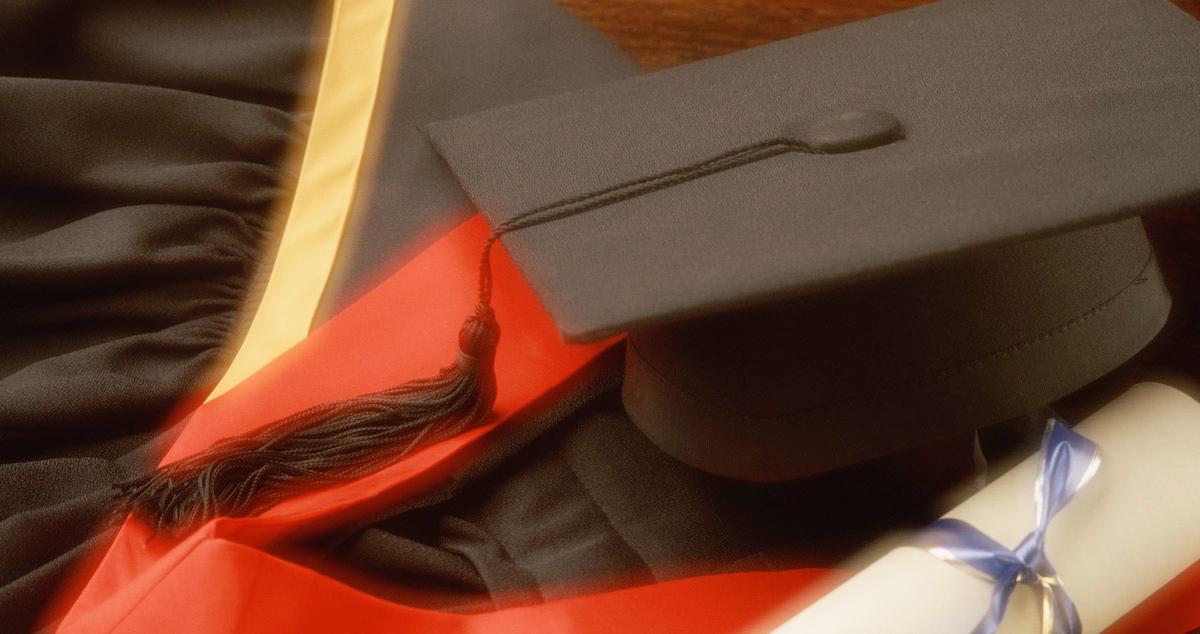 Can graduation gowns be recycled?
Unfortunately, according to The Progressive and We Hate to Waste, most graduation gowns cannot be recycled. You might recall how hot and uncomfortable those gowns felt to wear. Well, that's because graduation gowns from the past 30 years have been made mostly of polyester. Polyester is a plastic-based fabric that does not break down or biodegrade like organic fabrics.
Article continues below advertisement
By and large, these specific types of polyester garments are generally considered to be non-recyclable. When they do end up in landfills, they break down into microplastics, which end up in our fish, our rainwater, and eventually, our bodies. That said, it's entirely possible that many textile recycling companies do accept old caps and gowns for recycling. Give your local textile recycler a call and ask if they accept them.
At the same time, there are some companies working to change that by creating actual recyclable graduation attire, right from the get-go. According to Earth911, Oak Hall's GreenWeaver and NuHorizon gowns are made of recycled plastic bottles.
They may not be any more breathable or comfortable than their polyester predecessors, but at least they did not use any new plastic in their production process. Plus, Oak Hall has a Take Back Program for its graduation gowns, and the company recycles old gowns into new products. Even the Coca-Cola Company has begun recycling bottles into caps and gowns.
Article continues below advertisement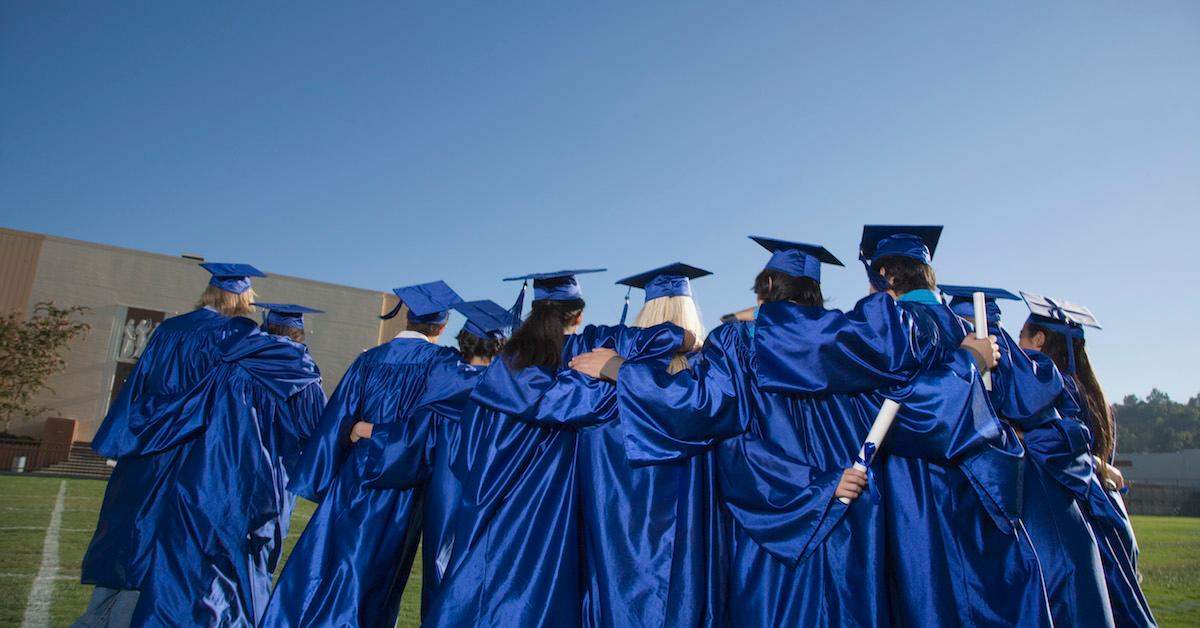 How can I avoid throwing my gown away?
According to Stockton Recycles, one of the best ways to nip this problem in the bud is to ask your school if they have any sort of rental program for graduation gear. Some schools offer the chance to rent caps, gowns, and other graduation accessories for a nominal fee. This will keep the gown out of the landfill and probably save you a few bucks in the bargain. Also, try looking into eco-friendly graduation regalia like those put out by Oak Hall.