Do Bees Hibernate in the Winter? Here's What Happens to the Beloved Creatures
What happens to bees in the winter? You've probably noticed the beloved insects seemingly disappear during the chilly seasons, so here's why.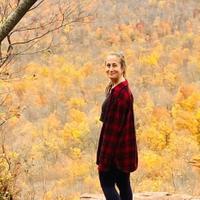 Although outdoor adventures generally tend to be far more pleasant in the spring and summer, it's somewhat comforting knowing you won't get stung by a rogue bee during wintertime outdoor outings. Like many animals, the undeniably heroic insects have annual routines to combat the winter months, which means they aren't out and about as usual.
Article continues below advertisement
While we greatly appreciate the bees' philanthropic endeavors, we secretly look forward to their annual winter hiatuses during our outdoor cold weather excursions. That being said, if you'd like to know more regarding what happens to bees in the winter, stay tuned for a full-blown rundown on their yearly ventures.
Article continues below advertisement
Honeybees hibernate in a "cluster" inside of the beehive for the majority of winter.
Bee sightings are rather uncommon during the winter, because whenever temperatures drop below 50 °F, the beloved insects are busy trying to survive by staying warm inside the hive. According to Britannica, bees will prepare for winter ahead of time, by ensuring the hive is sturdily built, that they're completely stocked with honey to eat, and that they have a population of plump, healthy bees to trap in heat amid their cuddle party-like clusters.
Male bees, who are solely responsible for fertilization, generally die during the winter months, leaving an all-female hive to fend for themselves. The queen consistently remains in the middle of the cluster, where the temperature can climb upwards of 90 °F, whereas temperatures on the outside of the cluster can be as low as 50 °F. If temperatures outside the hive go above 50 °F, however, bees will sometimes leave to relieve themselves, before returning for the remainder of winter.
Article continues below advertisement
Other bee species don't live quite as sustainably as honeybees.
While honeybees largely sustain themselves with their own food and heat source during the chillier months, other bee species don't fare as well. With bumble bees, for example, most of the colony's bees only survive for one year, while the queen hibernates in solitude for the winter, according to Morningag Clips. Once winter ends and spring arrives, the queen bee will emerge, and start establishing a brand new colony to prepare for summer.
Article continues below advertisement
Likewise, solitary bees also only live for about a year before dying off. During their 365 days on earth, the female bee will lay a single egg, construct an underground nest, and collect pollen and nectar to sustain her future baby. Eventually, the egg will hatch and the baby bee will emerge from the nest shortly before the mother is dies, and they will live to perform the exact same routine as their predecessor.
Wasps, on the other hand, effectively fend for themselves. According to Scienceing, males and unfertilized females often die from starvation, while the stronger wasps ' such as the queen — will hibernate to survive. However, if they emerge from hibernation too early, they, too, may succumb to starvation.
Article continues below advertisement
Bees are seriously essential to our daily existence, and we would give anything to save their rapidly declining population. That being said, we're wishing them a somewhat mild and safe winter.