What Foods Have Glyphosate?
Learn what foods you eat have glyphosate.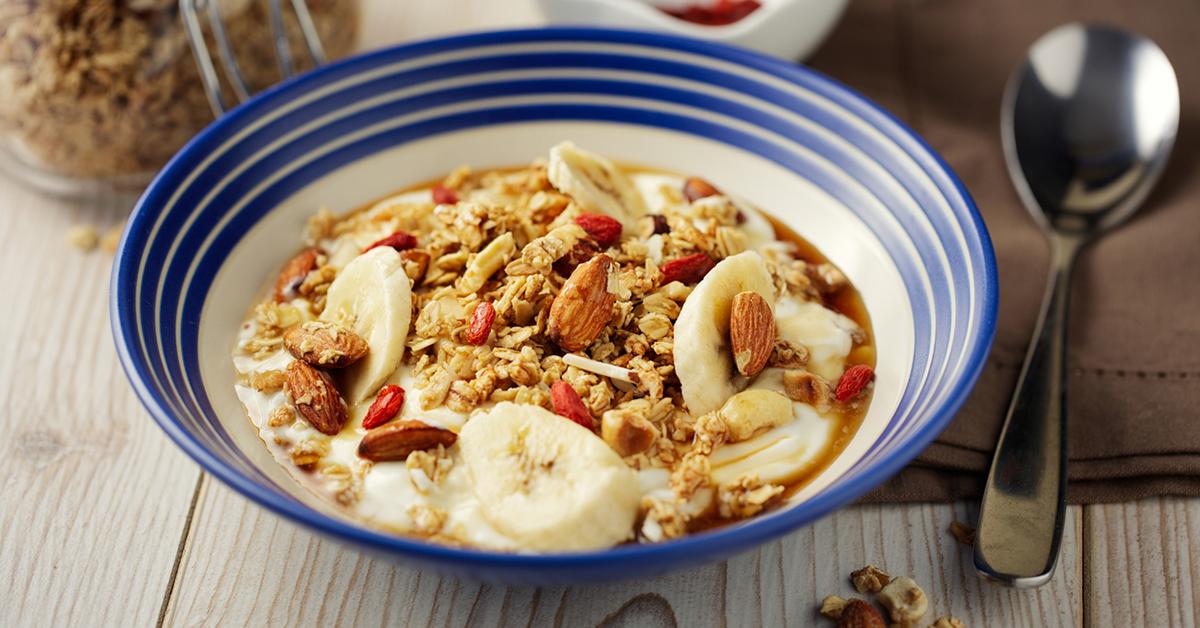 In March 2019, Monsanto lost a lawsuit to a man named Edwin Hardeman, who claimed Monsanto's herbicide product Roundup — the main ingredient in which is glyphosate — caused his non-Hodgkin's lymphoma. Monsanto was ordered by the court to pay more than $80 million in damages to Hardeman. Ever since, glyphosate has become a household name, and definitely not in a good way.
Article continues below advertisement
In the United States, Miami, Portland, Maine, Austin, Texas, and Los Angeles County have banned or restricted glyphosate in some way. There are also talks of Boston and New York City enacting bans, though nothing is official yet.
Germany has banned glyphosate nationwide. Germany's ban is particularly important because Bayer, who acquired Monsanto in 2018, is a German-based company. Germany announced that the ban would entail phasing out glyphosate fully by the year 2023.
Article continues below advertisement
Despite all the movement to ditch, ban, and educate the public on the dangers of glyphosate, the herbicide has still found, alarmingly, a way to make it into our food. The Environmental Working Group reported in 2019 that widespread glyphosate contamination affected breakfast cereals, oat products, pasta, crackers, chickpea flour, pizza, and lentils.
Want to catch up on all things glyphosate? Keep reading to find out which foods are likely contaminated with glyphosate!
Are Glyphosates Harmful?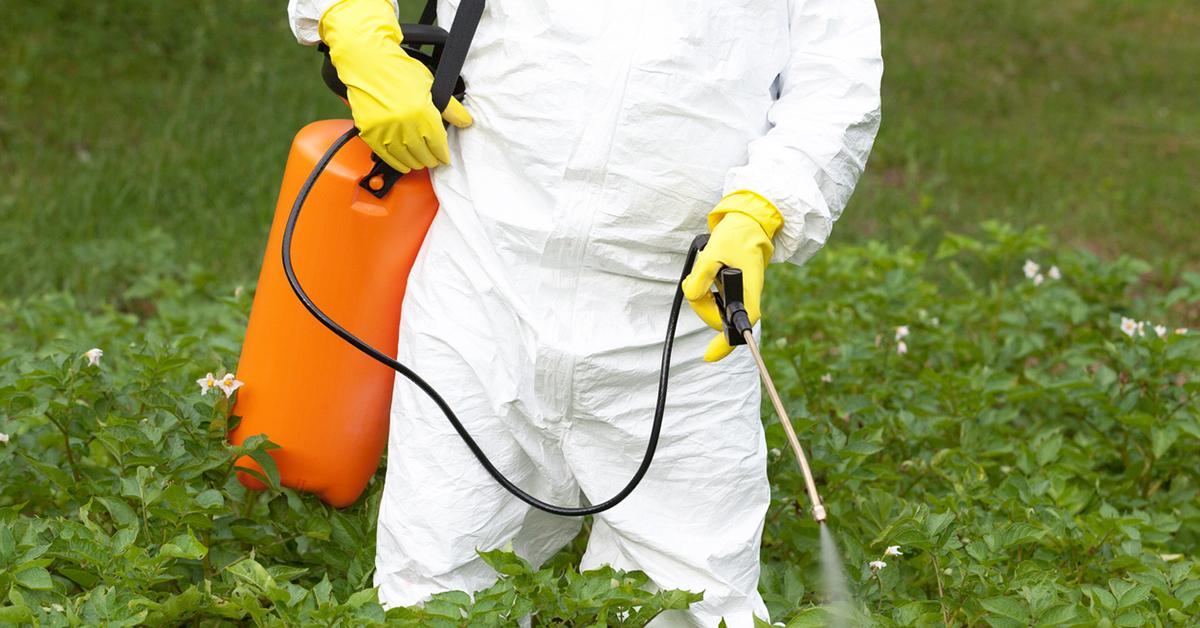 Glyphosate is a non-selective herbicide that can control the growth of broadleaf weeds and grasses, according to the Environmental Protection Agency (EPA). First registered in 1974, glyphosate has been used in agriculture for decades and is the main ingredient in the once-popular weed killer Roundup, owned by Monsanto and then acquired by Bayer in 2018. Glyphosate inhibits the 5-enolpyruvylshikimate-3-phosphate synthase enzyme in plants, which allows farmers to eradicate weeds that compete with crops.
Article continues below advertisement
While the EPA maintains that glyphosate is not officially a threat to public health, many are concerned that glyphosate is a harmful ingredient to both humans and pets. The EPA says, "In April 2019, [we] released the Glyphosate Proposed Interim Decision for public comment. As part of this action, EPA continues to find that there are no risks to public health when glyphosate is used in accordance with its current label and that glyphosate is not a carcinogen."
Despite the EPA's stance, studies have found glyphosate exposure to be linked to anywhere from a 41 percent to 70 percent increased risk of non-Hodgkin lymphoma and an increased risk in bladder cancer. In pets, glyphosate exposure can cause cancer, vomiting, diarrhea, loss of appetite, excess drool, and fatigue.
Article continues below advertisement
Some maintain that glyphosate is only harmful if ingested — that when humans come in contact with recently-sprayed plants, glyphosate is not in fact dangerous. If ingested, glyphosate can cause irritation to the eyes, skin, nose, and throat, increased saliva, burns in the mouth and throat, nausea, vomiting, and diarrhea.
Is Glyphosate Banned in Europe?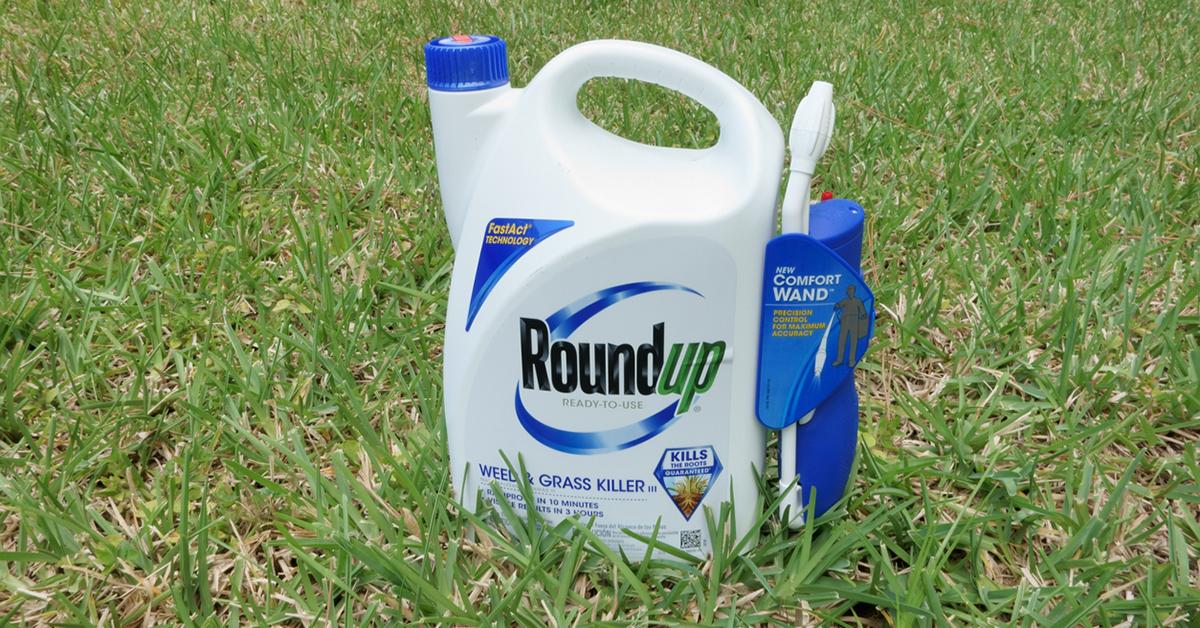 In many countries throughout the world, various bans and restrictions have been placed on the use of glyphosate. More than 40 countries have some kind of restrictions on glyphosate in effect.
Article continues below advertisement
Sri Lanka was the first country to issue a nationwide ban on glyphosate in 2014; however, by 2018, Sri Lanka lifted the ban after crops took a hit. According to the European Trade Union Institute, Luxembourg is set to become the first country in the European Union to completely ban all products with the ingredient glyphosate, nationwide. The ban has three main phases: on Feb. 1, 2020, market authorization ended; stocks of glyphosate can be used legally until June 30, 2020; then on Dec. 31, 2020, the full-blown ban of glyphosate will be enacted nationwide.
In some capacity, municipalities, cities, towns, and/or individual school districts in the following countries have ordered restrictions on glyphosate: Argentina, Australia, Austria, Bahrain, Belgium, Bermuda, Brazil, Canada, Colombia, Costa Rica, Czech Republic, Denmark, El Salvador, France, Germany, Greece, India, Italy, Kuwait, Malawi, Malta, Mexico, Netherlands, New Zealand, Oman, Portugal, Qatar, St. Vincent and the Grenadines, Saudi Arabia, Scotland, Slovenia, Spain, Sweden, Switzerland, Thailand, United Arab Emirates, United Kingdom, and Vietnam.
Article continues below advertisement
What Foods Have Glyphosate?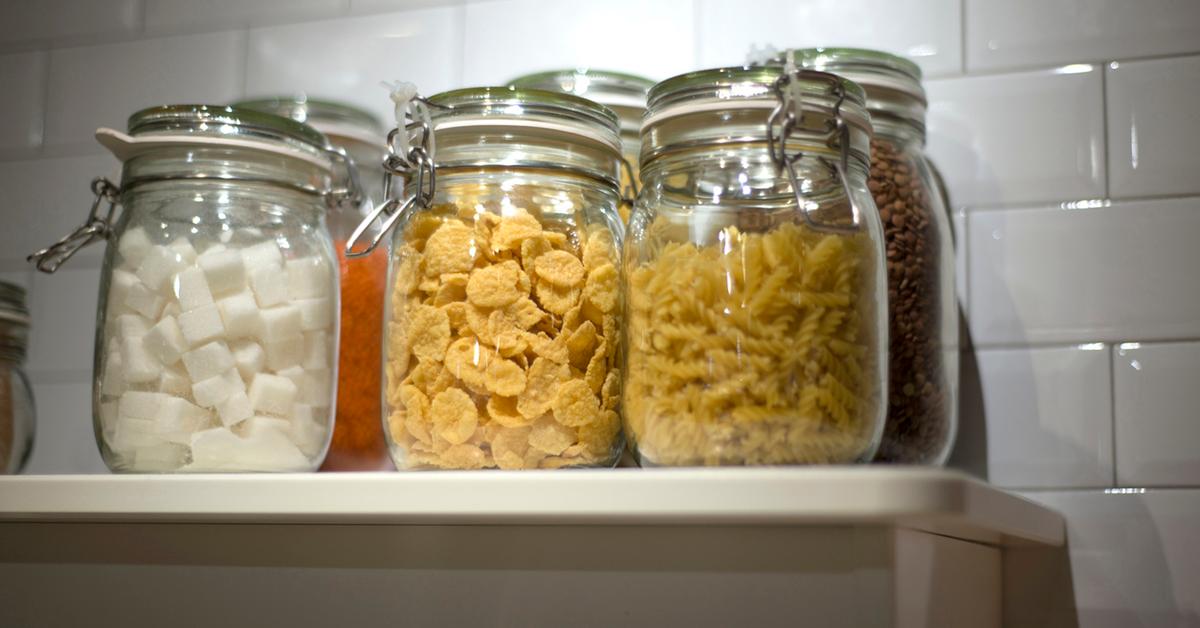 In 2019, oat-based breakfast cereals, granolas, oat bars, and instant oats by General Mills and Quaker were batch-tested for detectable levels of glyphosate. The EWG's health benchmark of glyphosate levels is 160 parts per billion and of the 21 products tested, 16 of the products contained glyphosate levels over the recommended 160 pbb.
These included:
Honey Nut Cheerios Medley Crunch (830 ppb)
Nature Valley Crunchy Granola Bars, Maple Brown Sugar (566 ppb)
Nature Valley Granola Cups, Almond Butter (529 ppb)
Chocolate Peanut Butter Cheerios (400 ppb)
Nature Valley Baked Oat Bites (389 ppb)
Nature Valley Crunchy Granola Bars, Oats and Honey (320 ppb)
Nature Valley Crunchy Granola Bars, Peanut Butter (312 ppb)
Nature Valley Granola Cups, Peanut Butter Chocolate (297 ppb)
Nature Valley Fruit & Nut Chewy Trail Mix Granola Bars, Dark Chocolate Cherry (275 ppb)
Nature Valley Granola Protein Oats n Dark Chocolate (261 ppb)
Multi Grain Cheerios (216 ppb)
Nature Valley Soft-Baked Oatmeal Squares, Blueberry (206 ppb)
Fiber One Oatmeal Raisin Soft-Baked Cookies (204 ppb)
Nature Valley Granola Peanut Butter Creamy & Crunchy (198 ppb)
Nature Valley Biscuits with Almond Butter (194 ppb)
Article continues below advertisement
Unfortunately, that 2019 review only scratched the surface of foods affected by dangerous levels of glyphosate. The EWG commissioned another review of foods that might be affected with glyphosate and found that glyphosate was found in all 12 wheat-based foods that were tested.
These products included Mueller's Penne dry pasta, Mueller's 100% Whole Grain Penne dry pasta, Harris Teeter 100% Durum Semolina Penne Rigate dry pasta, Signature Select Thin Spaghetti dry pasta, Barilla Whole Grain Rotini dry pasta, Kellogg's All Bran Buds wheat-based cereal, General Mills Wheat Chex wheat-based cereal, and Kellogg's Frosted Flakes wheat-based cereal. Of these products tested, none of them contained levels over the EWG's recommended 160 parts per billion, with Mueller's 100%Whole Grain Penne coming closest with 150 ppb of glyphosate.
Article continues below advertisement
The Canadian Food Inspection Agency put on a similar review and found 90 percent of pizza, 88 percent of wheat flour, 84 percent of crackers, 84 percent of fresh pasta, 83 percent of cooked pasta, 80 percent of dried pasta, 75 percent of oats, 70 percent of chickpea flour, and 67 percent of lentils samples to contain glyphosate.
Can Glyphosate Be Wiped Off?
According to 2005 research from Plant Research International, up to 24 percent of glyphosate that has been applied to a hard surface can be run off by water.
Article continues below advertisement
Do Cheerios Contain Glyphosate?
Honey Nut Cheerios are one of the worst offenders of too-high glyphosate levels. According to the original 2017 oat-based product review, Honey Nut Cheerios Medley Crunch was found to have detectable levels of 830 ppb of glyphosate, which is more than five times over the EWG's recommended level of 160 ppb.
Do Tampons Contain Glyphosate?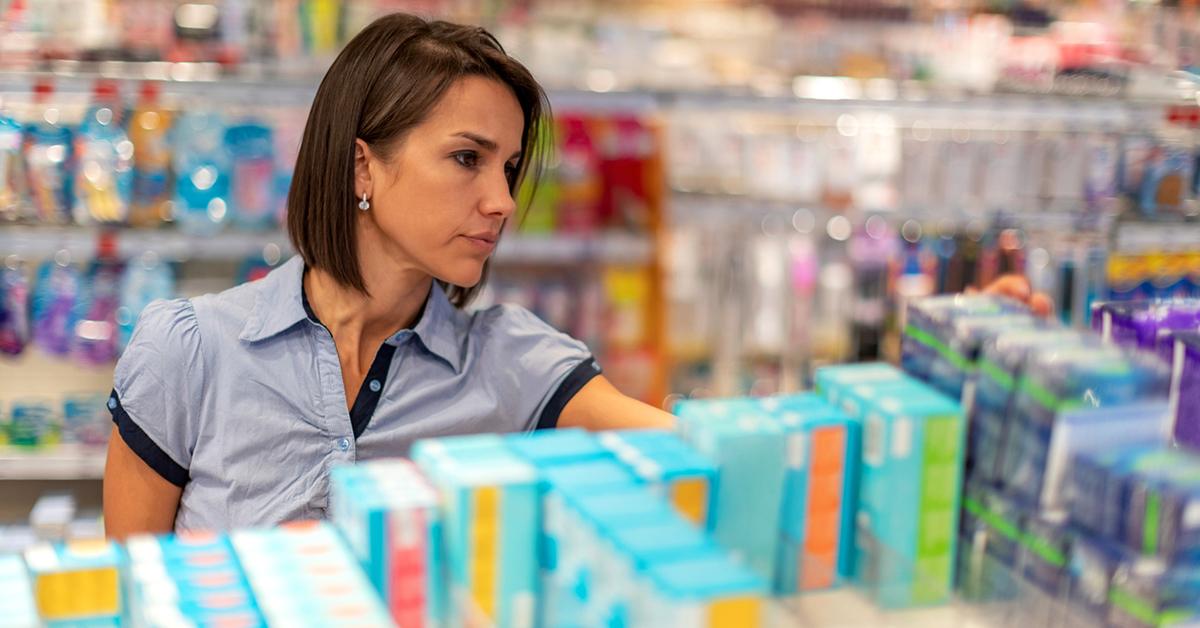 It seems that food isn't the only product contaminated by dangerous levels of glyphosate. Recently, concern for glyphosate in tampons has become more common. According to a petition on SumOfUs.com, a 2019 study in Argentina found 85 percent of tampons, pads, and other hygiene products were contaminated with trace amounts of glyphosate. The petition calls for Procter & Gamble, makers of Tampax and Always, to commit to making glyphosate-free tampons, pads, and other hygiene products.
Article continues below advertisement
Do Oats Contain Glyphosate?
Many of the foods contaminated with glyphosate are oat-based products. This includes oat cereals, oatmeal, granola, and snack bars, which are often marketed to young children. Alarmingly, studies show that children generally have higher levels of glyphosate than adults.
Do Almonds Have Glyphosate?
According to The Guardian, other foods with high contamination levels include almonds, beets, beet sugar, canola oil, carrots, corn and corn oil, quinoa, soy products, sweet potatoes, and vegetable oil.
Do Oreos Have Glyphosate?
A 2016 report by Food Democracy Now found that General Mills and Quaker weren't the only big brands affected. The report discovered trace amounts of glyphosate in Doritos, Oreos, Goldfish, Ritz crackers, and Stacy's Pita Chips.