What Caused the Colorado Wildfires? Of Course, Climate Change Is at Play
What caused Colorado's Marshall and Middle Fork Fires?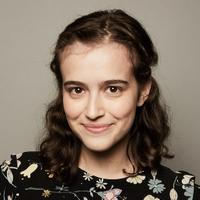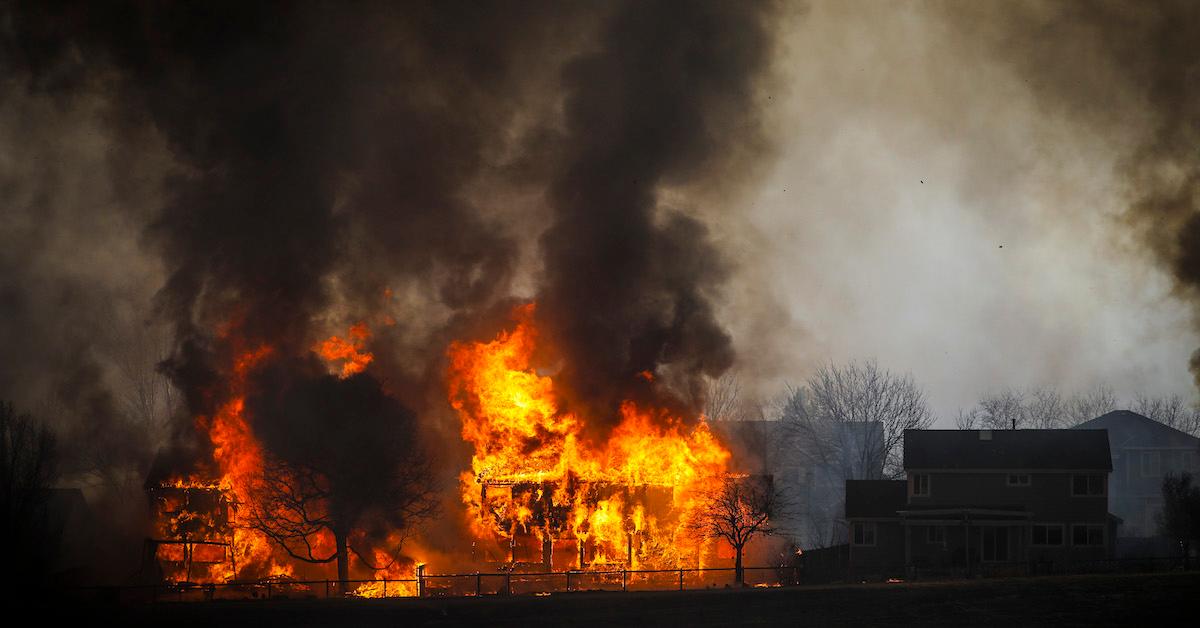 Late in the morning on Thursday, Dec. 30, two wildfires ignited in Colorado. Named the Marshall Fire and the Middle Fork Fire, these wildfires moved quickly, tearing through Boulder County cities including Louisville and Boulder.
Article continues below advertisement
Immediately, the Boulder Office of Emergency Management advised people to avoid and evacuate the areas north of Boulder, near North Foothills Highway and Middle Fork Road; and south of Boulder, near South Cherryvale Road and Marshall Drive. The office quickly opened evacuation sites for both humans and animals, shut down roads, and issued water boil notices.
By the end of the day, the Middle Fork Fire was contained, and all efforts were shifted to stopping the Marshall Fire. After just a few hours, by 5 p.m. local time, the Marshall Fire was about 1,600 acres large, the office noted. And according to the Boulder County sheriff via CNN, evacuation orders affected an estimated 30,000 people, and the fire burned about 370 houses west of Superior, and around 210 homes in Old Town Superior.
Article continues below advertisement
As of Friday morning, many of the evacuated residents don't even know if their homes made it through the night.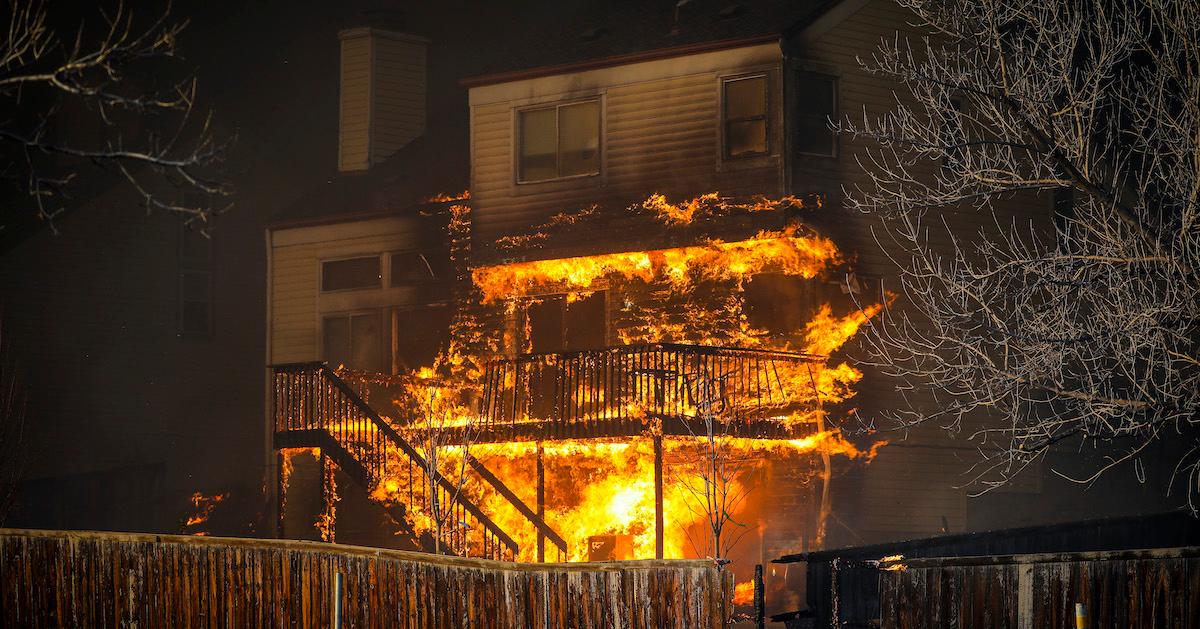 Article continues below advertisement
At least six residents and one first responder were injured in the wildfires, according to AP News. Fortunately, no missing people or deaths have been reported as of Friday morning, though everyone may not have been accounted for yet.
"One minute, there was nothing. Then, plumes of smoke appeared. Then, flames," Boulder Heights resident Andy Thorn told Colorado CNN. "Then, the flames jumped around and multiplied."
Article continues below advertisement
What caused Colorado's Marshall Fire and Middle Fork Fire?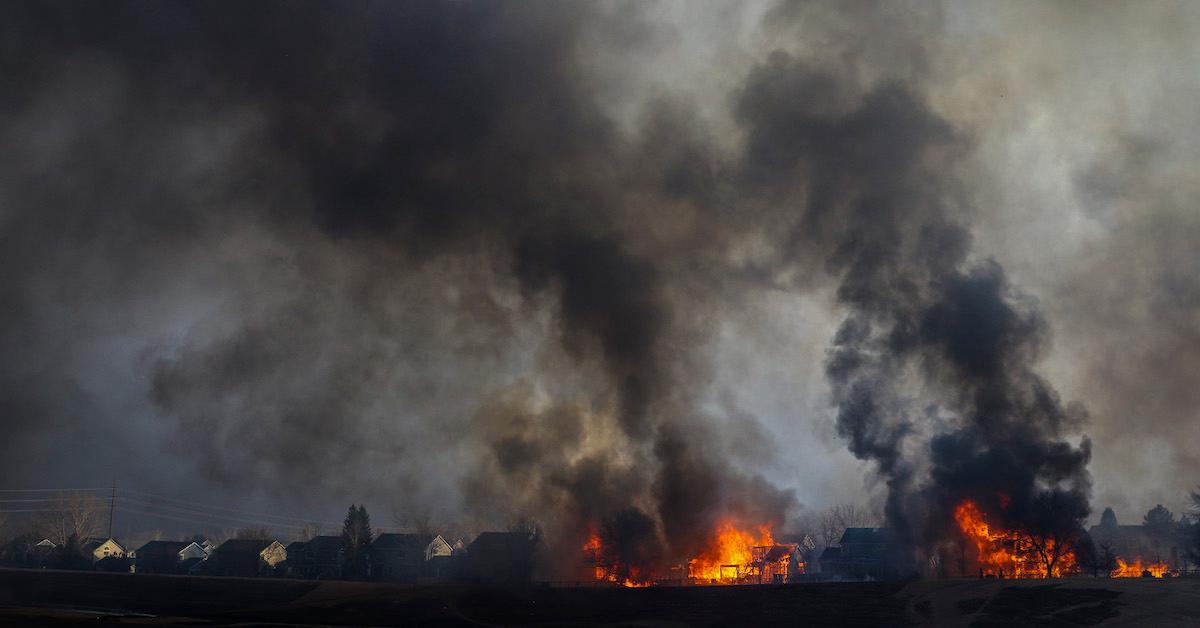 As reported by The New York Times on the morning of Friday, Dec. 31, the fire's exact origins were not yet confirmed, but they seem to be a combination of a few factors.
On Thursday, Boulder County's Sheriff Joe Pelle stated that downed power lines may have started the fires, The Times added.
But what knocked down those power lines? Heavy winds are a likely culprit. Not only that, but the heavy gusts of wind also helped fan the fires' flames. On Thursday night, the Boulder Office of Emergency Management reported that the "fire activity is constantly changing and highly impacted by the weather."
Article continues below advertisement
"The high wind speeds were driving embers and other flames forward so quickly," Pelle told CNN's New Day on Friday. "There is no way to attack it head on, that's absolutely true. Even from the sides, you have to be careful with the swirling winds that are nearby," he added.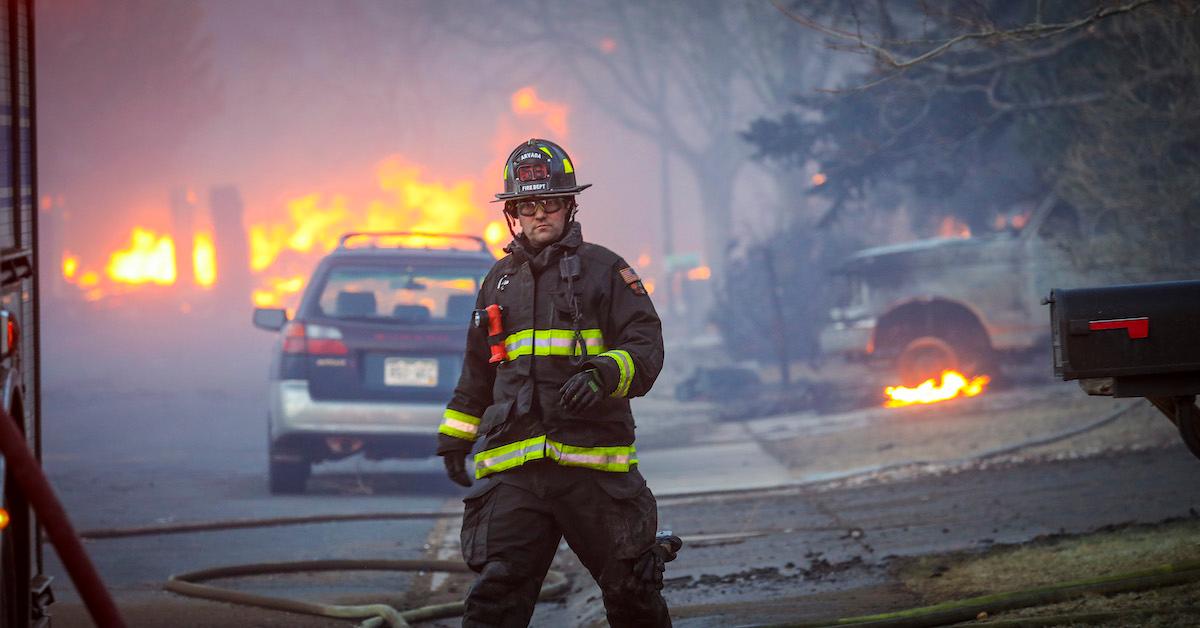 Article continues below advertisement
Additionally, the affected area of Colorado experienced a fall with hardly any rain, followed by a winter with hardly any snow, AP News noted; this means that the area's dry conditions made it easier for fires to spread.
"With any snow on the ground, this absolutely would not have happened in the way that it did," Keith Musselman, a snow hydrologist, told AP News. That said, snow is finally expected to fall on Friday, which should help put out remaining fires.
Article continues below advertisement
And, of course, the extreme weather conditions associated with climate change — in this case, a very dry fall and winter — are the perfect conditions to help fires both ignite and spread. Furthermore, these dry weather conditions also make it harder to extinguish wildfires.
Basically, climate change caused dry weather, which helped fuel heavy winds, which caused power lines to fall, all of which led to these destructive fires.
How to help victims of the Colorado wildfires: