Unfortunately, Colorado's Deadly Wildfires Are Spreading Very Quickly
Colorado's 2020 wildfires are currently ravaging the state's gorgeous parks, and it seems as though they aren't done yet — they're spreading quickly.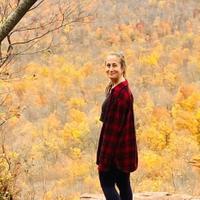 While California and Oregon have been the focal points of 2020's ravenous wildfires, it seems as though Colorado is now experiencing them as well. The gorgeous Centennial state's many gorgeous parks are currently up in flames, and according to recent reports, the fires are still spreading quickly and aggressively.
Article continues below advertisement
"Our 2020 wildfire season is showing us that climate change is here and now in Colorado. Warming is setting the stage for a lot of burning across an extended fire season," said Dr. Jennifer Balch, professor of Fire Ecology and Earth Lab Director at University of Colorado Bolder. "We do see fall fire events in Colorado, related to fast, downslope winds. But to see multiple events start this late, in the middle of October, is very, very rare."
Keep reading for more on Colorado's 2020 wildfires.
Article continues below advertisement
Where are Colorado's wildfires as of October 2020?
Colorado's most recent wildfire — which has been named the CalWood fire — is estimated to have started around noon on Saturday, Oct. 17 in North-Central Colorado, according to Travel + Leisure. It spread rapidly at 59 miles per hour, and ended up only 17 miles outside of downtown Boulder, forcing approximately 3,000 residents to evacuate their homes. By the following day, the fire had destroyed upwards of 26 homes, and almost 9,000 acres of land.
The 2020 CalWood fire has been named the largest in Boulder Country history, as it has forced several parks to close, including portions of the Roosevelt National Forest and certain sections of Rocky Mountain National Park. The fire was 62 percent contained as of Sunday morning, and only 15 percent by Sunday night. Locals hope the wind continues dying down so it stops spreading, but firefighters have been working hard to put it out.
Article continues below advertisement
What started the wildfires in Colorado?
The U.S.'s 2020 wildfire record further proves climate change's fiery affect on mother Earth. According to CBS, both California and Colorado have experienced their historically worst wildfires this year, despite the fact that it had started off strong with 100 percent snowpack. Scientists hoped this would lead to more moisture runoff from the snow to help during dry season, but a hot and dry summer led to expedient water evaporation.
Article continues below advertisement
The West Coast has apparently experienced some of its worst heatwaves in 2020, which — as a result — lowers the amount of moisture in the soil and in the air. Severe droughts and lessened rainfall also contributes to an influx of dry vegetation, which ultimately acts as kindling for starting and spreading wildfires.
"Even as a scientist studying extreme weather & wildfire in a warming climate, I was shocked by how fast #CalwoodFire roared down the Colorado Front Range foothills this afternoon," tweeted Daniel Swain, a climate scientist at UCLA, along with a video of the smoke from Sunday, Oct. 18. "This is the footage of one of several large fire vortices I observed while leaving the area."
Article continues below advertisement
The fires are running rampant through Colorado right now, and we're sending our condolences to the residents of Boulder County, as well as the local firefighters.