@ThatCheesePlate Gives Tips on Designing Vegan Holiday Charcuterie Boards (Exclusive)
If you're entertaining this holiday season, we've gotten a number of tips for designing vegan holiday charcuterie boards from @thatcheeseplate.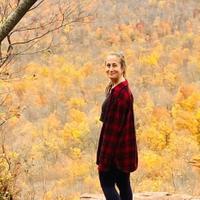 Although anyone can entertain, party offerings look a little different when you're serving up plant-based foods. That isn't to say, however, that it's any lesser. We caught up with the creator behind the popular Instagram account @ThatCheesePlate, Marissa Mullen, via email, to discuss tips for creating vegan holiday charcuterie boards, to ensure your plant-based guests won't go hungry. She partnered with tofu company House Foods America to make veg creations that are nothing short of fabulous.
Article continues below advertisement
Mullen says that creating a plant-based charcuterie board is an unusually fun challenge, requiring her to basically go into spice overdrive.
"To build the perfect plant-based charcuterie board, taste is of the utmost importance," she tells us. "Cheese and meat have so much flavor, so replacing these items for plant-based alternatives require a lot of creative recipes with spices and marinades."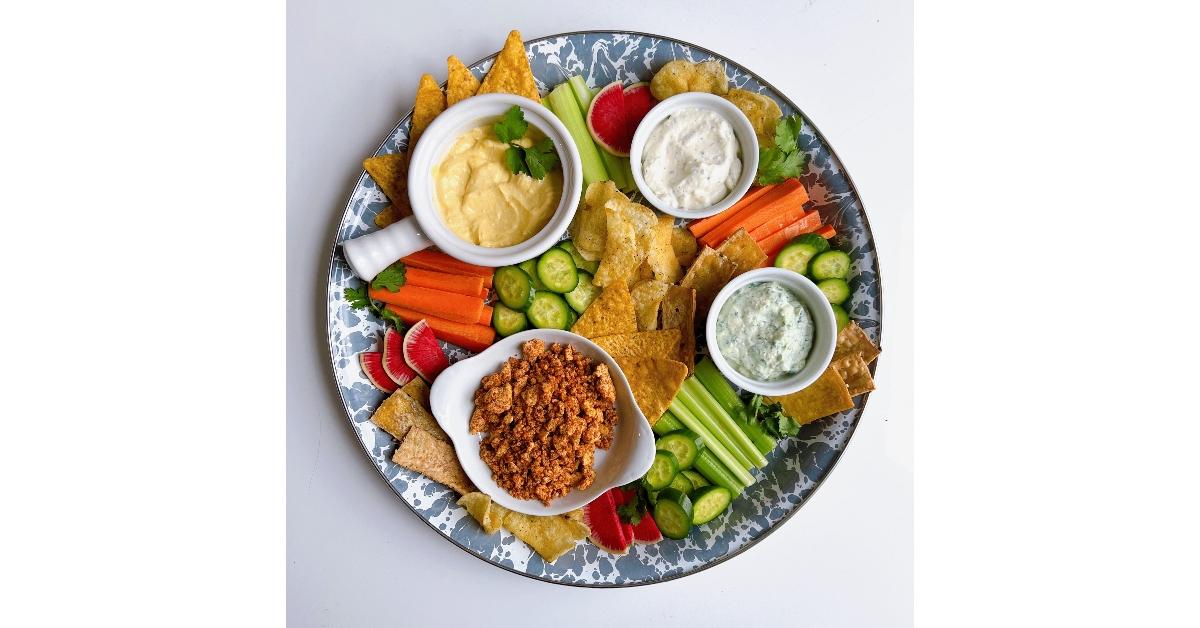 Article continues below advertisement
Here are a few tips for the ideal plant-based charcuterie board:
Mullen says there are a few tricks to making the idea charcuterie board: going ham with produce and dips, opting for all things pickled, and paring savory with sweet, which really ups the ante for flavor.
"I love to load up my plant-based boards with produce and unique dips, she says. "Briny items like olives, roasted red peppers and cornichons add a great salty pairing, while fresh produce like cherry tomatoes, cucumbers and radishes bring in a refreshing crunch."
"Pairing a savory plant-based board with a grainy mustard or red pepper jam is another great way to bring in some vibrant flavor."
Mullen also likes adding a "cheesy" element to each of her boards — which is where tofu comes into play.
"I always like to incorporate something 'cheesy,' like creating a tofu 'queso' with House Foods Organic Soft Tofu, nutritional yeast, adobo sauce, lemon juice, white wine vinegar and a dash of turmeric for coloring."
Article continues below advertisement
"I love including any sort of vegan cheese, like cashew-based with garlic and herbs. This really mimics the flavor and texture of a spreadable cheese like Boursin. I also love to include vegan crackers for a great crunchy vehicle," she explains.
Article continues below advertisement
Here's what Mullen's vegan and vegetarian charcuterie boards look like:
For her vegetarian food board, on the other hand, she loves making tofu "bacon."
"For the meat alternatives, I like making Tofu Bacon using House Foods Organic Firm Tofu, marinated in maple syrup, liquid smoke, tomato paste and soy sauce. This creates a lovely umami flavor to capture that cured meat taste."
Article continues below advertisement
One of the highlights from her vegetarian board is the Green Goddess Tofu Dip. It blends House Foods Organic Soft Tofu, ½ avocado, juice from ½ a lemon, 1 tablespoon of chopped fresh dill, 1 tablespoon of chopped fresh basil, ½ tablespoon of fresh chives, ½ tablespoon of chopped fresh cilantro, 1 teaspoon of onion powder, 1 teaspoon of garlic powder, salt, and pepper.
Article continues below advertisement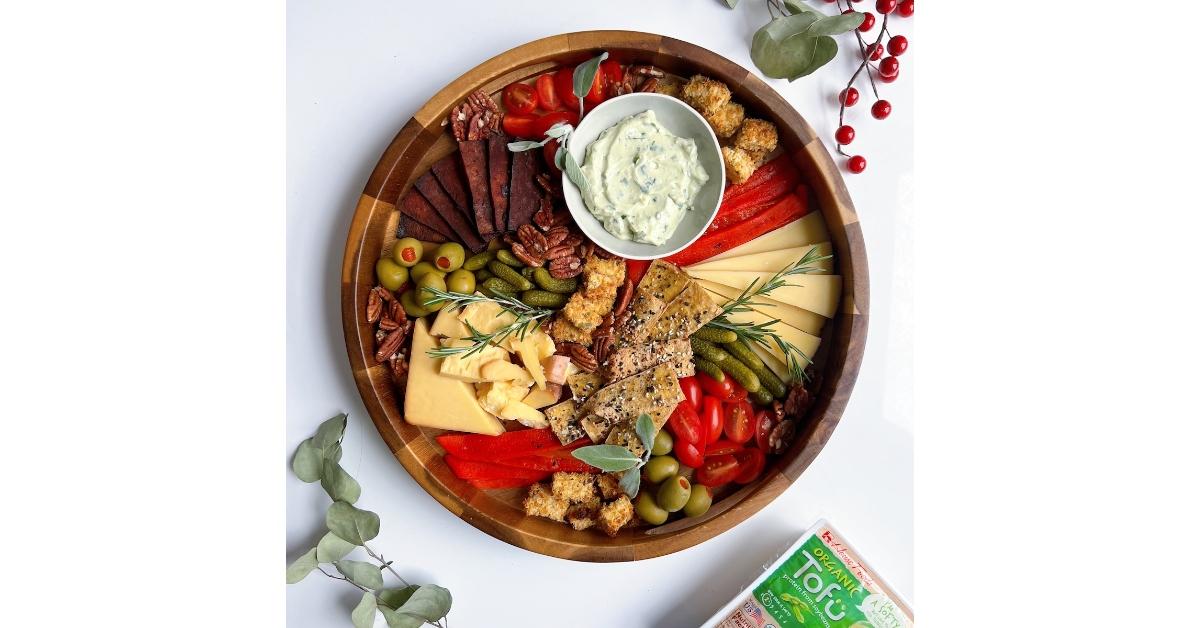 A few important final touches for Instagram regard colors and arrangement.
Because designing cheese and charcuterie boards is an art, Mullen says she considers colors and arrangement.
"I created a method called 'Cheese By Numbers' which breaks down a charcuterie board into six steps: cheese, meat, produce, crunch, dip and garnish. By building the board in order, it almost creates a canvas for your food art, adding one item onto the next to create a full picture," she explains.
Article continues below advertisement
"For the cheese and meat steps of Cheese By Numbers, tofu queso and tofu bacon made with House Foods' Organic Extra Firm Tofu make for great plant-based alternatives. I also love to use symmetry on my boards — if I place a colorful roasted red pepper on one side, I'll add some to the other side to balance the colors," she says.
She also tells us that garnishing adds the perfect finishing touch — like fresh herbs or edible flowers, which add a pop of color.
"I love to garnish my boards with fresh herbs, like rosemary, thyme, dill, basil and sage. I also like to add edible flowers in the summer like marigolds, pansies, violas, lavender and nasturtiums. Dried edible flowers are also a great garnish in the winter, like dried rose petals, dried strawflowers and dried lily flowers," she adds.
That said, we can't wait to see your plant-based holiday charcuterie boards this holiday season.