Exploring the Best and Less-Than-Magical Plant-Based Options at Disney World's Magic Kingdom
Is the vegan food at Disney World's Magic Kingdom less than "magical"? 'Green Matters' breaks down the best plant-based options in the park.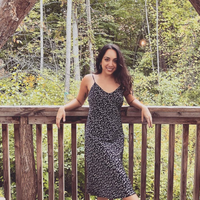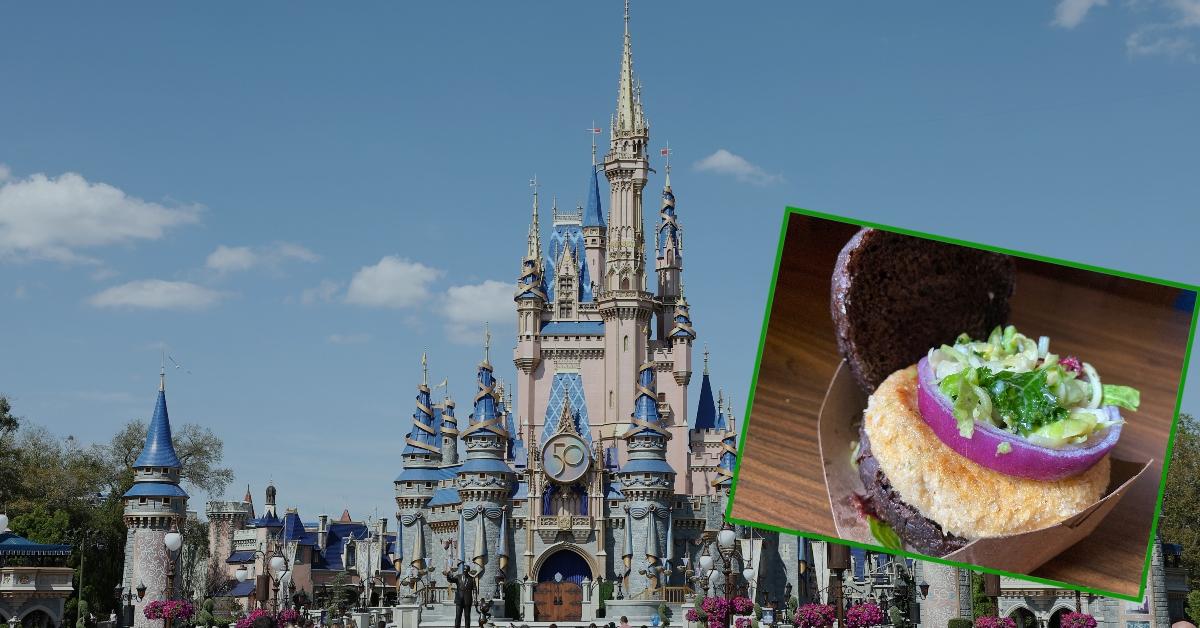 Pirates, princesses, and presidents, oh my!
It's not surprising that Walt Disney World has been nicknamed "the happiest place on earth," with millions of people from all over the world flocking to the gates of the Orlando, Fl., theme parks each year to experience a bit of magic — no matter their age!
While consumers venture to the parks to meet their favorite Disney characters, ride on their favorite attractions, and take in a live-action show (or two), a big draw to Walt Disney World is, of course, the culinary experience.
Article continues below advertisement
Unlike many theme parks, Disney World doesn't just serve funnel cake and frozen treats to its patrons; there is an entire team that crafts decadent food items that are inspired by the themes in the different parks. Ranging from quick-service options to sit-down meals, Disney makes it a point to craft an entire experience for their guests through food.
Article continues below advertisement
However, not all edible treats are created equal. While it's easy to find an array of food choices that may be in your price range or entice your tastebuds, finding plant-based options is a more limited experience. But, that doesn't mean as a vegan you're only restricted to eating popcorn from the food carts.
Vegan food at Walt Disney World's Magic Kingdom — the good, the dream-worthy, and the less-than-magical:
This reporter made the trip to Mickey Mouse's house to feast on some of the plant-based options Magic Kingdom has to offer. Though the majority of the food products served at Disney are not catered toward the vegan community, I was thoroughly impressed by some of the well-thought-out options and spices used to tantalize my tastebuds — basically, I didn't just settle for eating a Mickey-shaped pretzel, though the staple snack item is very good!
Article continues below advertisement
While some plant-based options really had my tastebuds soaring like a magic carpet ride, other food items needed a spark of pixie dust to really make them note-worthy. Therefore, Green Matters has rounded up our favorite vegan food options in Disney World's Magic Kingdom so you can be prepared for your next trip to the park. Find out what plant-based items are worth the long lines, and what to skip.
Article continues below advertisement
Why you should skip eating breakfast in Disney World's Magic Kingdom if you're vegan.
Honestly, aside from ordering a coffee or tea and fixing it with your favorite non-dairy milk at the Starbucks on Main Street USA, I suggest skipping breakfast at the park and eating outside of Magic Kingdom. While there are a few dine-in buffets inside the park that offer breakfast to visiting guests, in my opinion, it isn't worth the money as the choices were less than magical.
For example, if you and your group decide to dine at Cinderella's Royal Table, it will set you back $42 per adult (plus tax and gratuity) and $27 for children. However, the only plant-based option on the menu aside from seasonal fruit is avocado toast which features plant-based eggs and cheese, radish, and jalapeños. Therefore, I suggest saving your money and splurging on lunch, dinner, and delicious vegan snacks.
Article continues below advertisement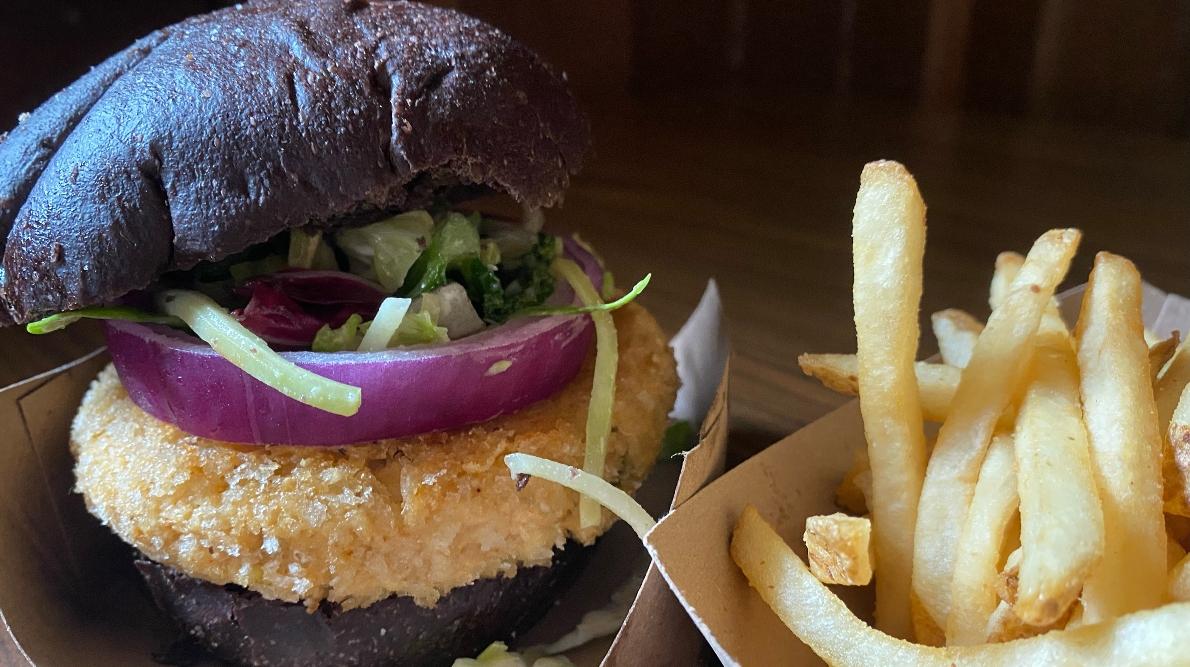 The best vegan lunch options at Disney's Magic Kingdom:
Quick-service food options at Disney World have become a less time-consuming experience to enjoy a moderately priced meal by simply ordering on your Disney mobile app and picking up when your order is ready.
While you can head to Pecos Bill Tall Tale Inn (Frontier Land) to snag a veggie rice bowl, this reporter recommends trying something a little more experimental, like the Doom Burger at Columbia Harbour House (Liberty Square).
Article continues below advertisement
The new menu item is a vegan crab cake that is topped with red onion, cabbage slaw, and situated on a black bun. It comes with a side of french fries, green beans, or rice.
The pros: The crab cake tasted like the breaded filling of a crab cake without the actual crab. And, the large-sized sandwich with a nice portion of delicious french fries will only set you back $12.99, which makes it a good option for lunch.
The cons: I did think that the sandwich was a bit dry by itself. It was definitely in need of a sauce to balance out the thick bun and crab cake breading.
Another great place to check out is the infamous Casey's Corner on Main Street. Their plant-based hot dog is made with Impossible sausage and topped with pickled slaw, BBQ aioli, and roasted corn relish. Plus, it's served with either fries or a Cuties Mandarin. Yum!
Article continues below advertisement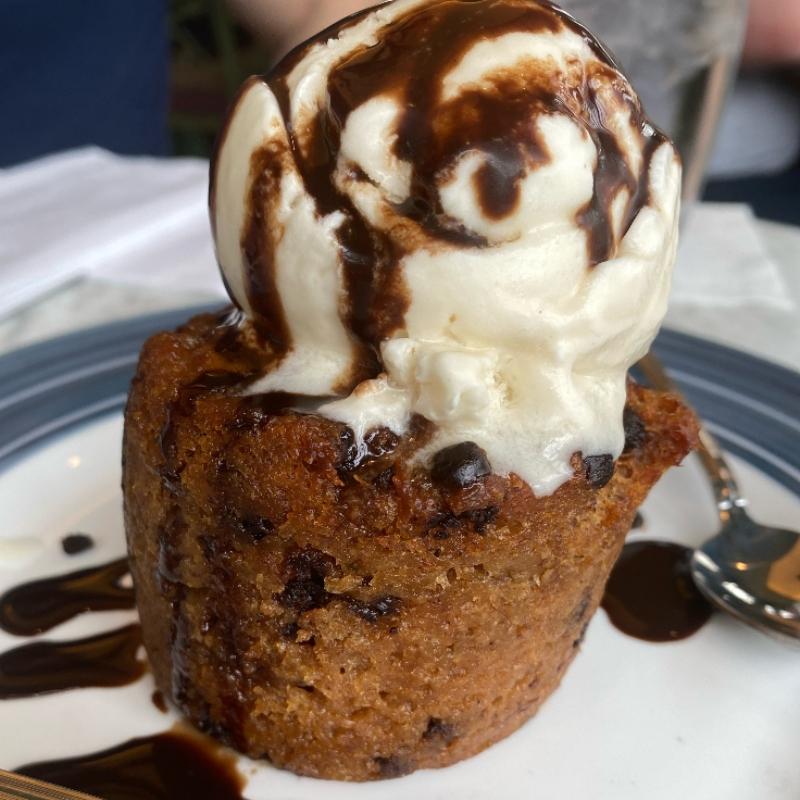 If you're hoping for a table service meal, the Plaza Restaurant on Main Street offers a few plant-based options. While the cashew cream chili was a bit disappointing, as it tasted like a watered-down vegetable soup, the dark chocolate banana bread pudding with soy milk frozen ice cream completely made up for the former's bland taste.
Even if you're not vegan, this is a must-have dessert that maintains a great balance of sweetness throughout — I'm still dreaming about it.
Article continues below advertisement
For your entrée, the chili Impossible burger is made with Impossible Meat, and topped with chili, mushrooms, and vegan cheese. It's also served with fries, green beans, mashed potatoes, or seasonal fruit on the side. The burger tasted delicious, though, I would have preferred it without the chili (soup) topping and simply garnished with lettuce, tomato, and onion.
Other vegan food options to try: "cheese" pizza located at Pinocchio Village Hause, plant-based brat and tater bites (Friar's Nook), or the Burger to the Moon (Cosmic Ray's Starlight Cafe).
Article continues below advertisement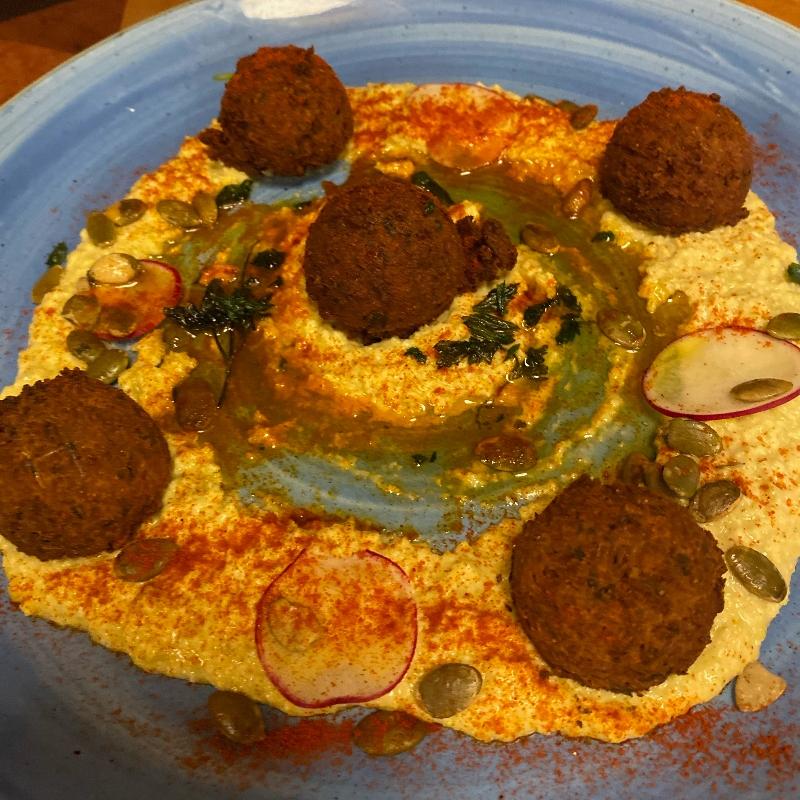 What is the best vegan restaurant in Disney's Magic Kingdom?
If you're eating plant-based foods, you must make a reservation at Jungle Navigation Co. LTD Skipper Canteen in Adventureland. Aside from the relaxing atmosphere and decor, this table service restaurant has several vegan options — you won't know which one to choose!
For an appetizer, be sure to order the Falls Family Falafel which is a "secret" blend and served with house-made edamame hummus and toasted pumpkin seeds.
Article continues below advertisement
Whether you're eating solely plant-based or not, Perkins Thai Noodles is a must-try for the table. Seriously, my non-vegan boyfriend unabashedly drank the sauce mixture when we finished the meal.
If you're not in the mood for Thai noodles, try the curried vegetable stew which is made with seasonal veggies and pineapple tofu, served in a curry sauce.
Overall, the Skipper Canteen is a restaurant that needs to be on your plant-based radar if you're making a trip to Magic Kingdom.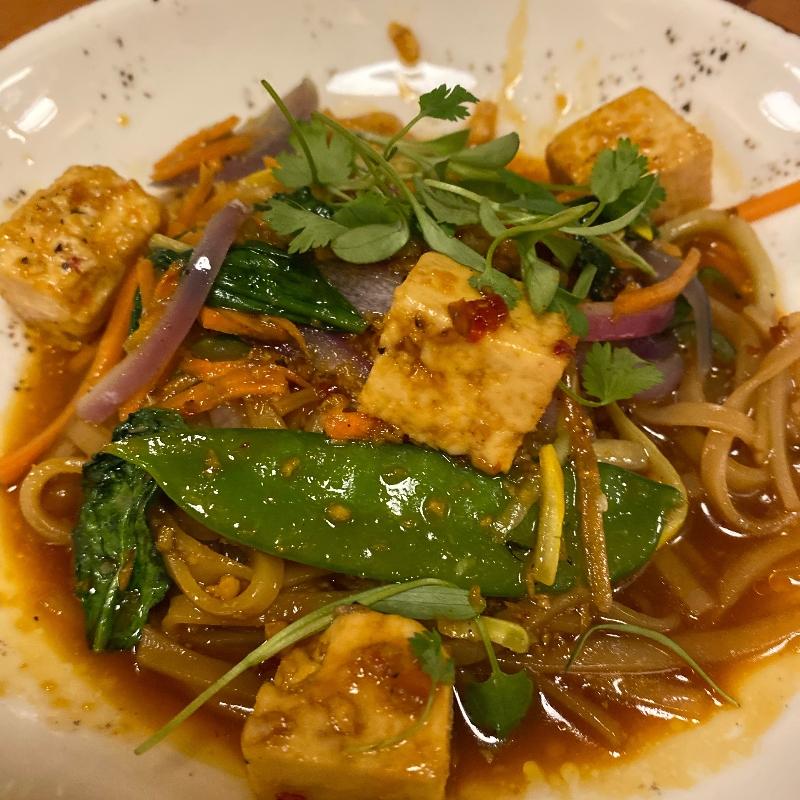 Article continues below advertisement
Honorable mentions: check out these other plant-based snacks, desserts, and food options in Disney World.
If you're walking around Disney's Magic Kingdom and looking for a vegan snack, grab a tub of popcorn, a pretzel, or opt for a piece of fruit at one of the stands in the park. You can also snag hummus and chips at Gaston's Tavern, a slice of Impossible Meatloaf at Liberty Tree Tavern, or some spaghetti and mushroom meatballs at Tony's Town Square.
To top off your vegan journey around Disney's Magic Kingdom, it goes without mentioning that grabbing a delicious pineapple (or pineapple-raspberry) Dole Whip should be No. 1 on your list. The frozen fruit treat is the perfect midday snack to indulge in on a sunny afternoon, or at the conclusion of your park day while watching the fireworks.
Article continues below advertisement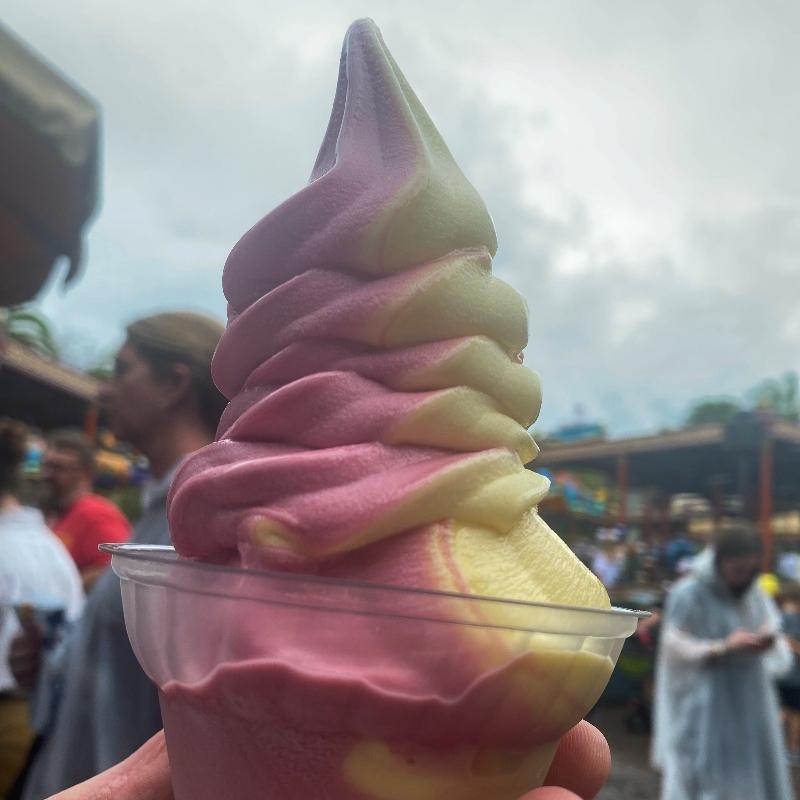 With more people choosing to live a vegan lifestyle, it's great to see — and taste — more theme parks offering an array of delicious plant-based food options.