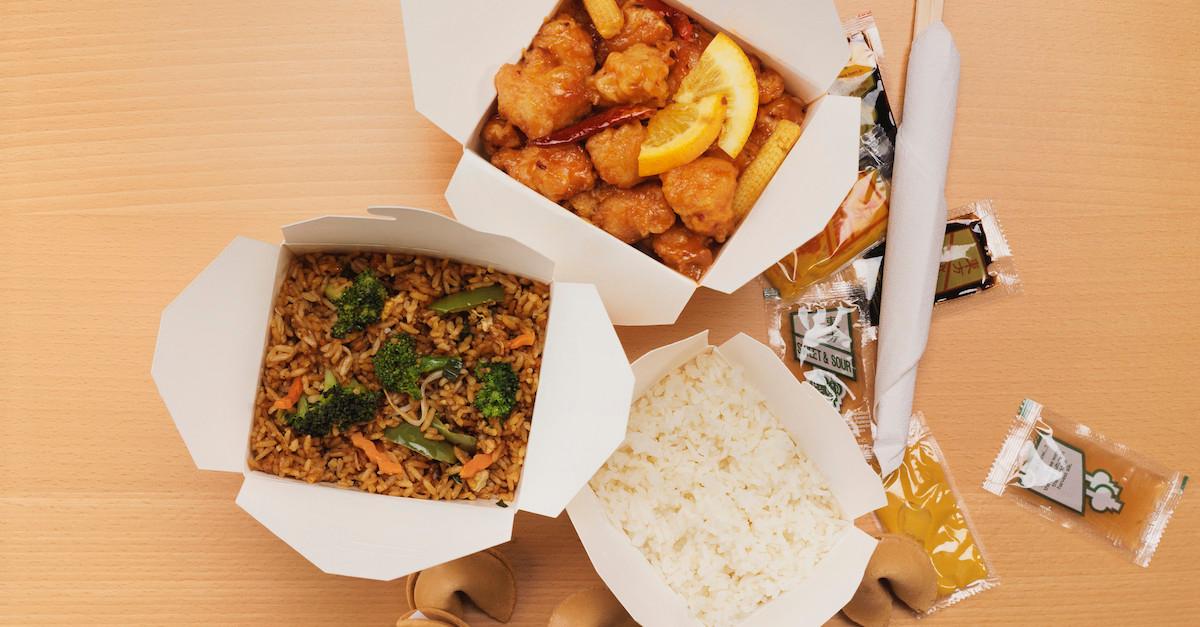 Looking Exclusively for Vegan Food? There Are Apps for That
Not in the mood to cook dinner tonight? There are a wide variety of apps that connect hungry vegans with delicious, plant-based restaurants.
We've all been there — you're scrolling through a food delivery app, Yelp, or Google Reviews in search of vegan-friendly restaurants, only to find places that solely offer green salads and French fries in the plant-based department. Luckily, though, there are so many apps these days that connect hungry vegans with plant-based food for takeout, delivery, and dine-in. If you haven't started using these vegan food apps, they'll save you so much time weeding through restaurants for vegan options.
Article continues below advertisement
HappyCow
For the last two decades, HappyCow has been a go-to reference for plant-based travelers and city dwellers alike, to locate vegan restaurants wherever they are. Completely staffed by plant-based folks, the website and app connects millions of people monthly on a global scale. It's basically the Yelp or Google Reviews of the vegan world — needless to say, it's awesome if you're visiting somewhere new, and aren't sure where you'll be able to find something that's definitively veg-friendly.
Eat.life
If you aren't looking to leave the comfort of your couch, or if you simply want to grab some food for takeout instead of eating out in a restaurant, Eat.life is a London-based food delivery app that offers both delivery and pickup solely from vegan restaurants. As of publication, the app is exclusively operating in Europe, but with plans to acquire quite a bit of crowd funding, the company is hoping to expand on a global scale. Hopefully that will happen in the foreseeable future.
Article continues below advertisement
Vegan Pocket
If you've gone shopping weren't sure if something you wanted to buy is plant-based, Vegan Pocket is a must-have. You can use the app to scan the product's barcode, and it will be able to tell you whether or not it's vegan-friendly. From different types of food, to cosmetics, to home products, the app can seamlessly help you live an animal-free lifestyle, without questioning yourself, or having to do any last-minute research. It's definitely bound to come in clutch on more than one occasion.
Article continues below advertisement
vKind
New to the vegan app scene is vKind, which is a search platform and app that connects vegans and vegan-curious consumers, not only with plant-based food, but with a wide variety of plant-based brands, businesses, and services of all kinds. The app has teamed up with vegan marketplace Vejii to create a web series called vKind Vibes, that focuses on vegan travel — it's set to premier on YouTube during the first week of December, and it's bound to attract vegan and non-vegan audiences alike.
Article continues below advertisement
MeetMindful
OK, this one's a little bit different from the rest of the apps we listed above, but if you're looking for a fellow vegan who will also appreciate that new plant-based restaurant that opened in your neighborhood, consider joining MeetMindful. It's a dating app for "eco-conscious daters" — there's a chance that not everyone you meet on the app will be vegan, per se, but you're likely to meet a fellow sustainability junkie who's single, ready to mingle, and willing to eat plant-based.