200 Feared Dead After Uttarakhand's Chamoli Glacier Burst in India
What caused Uttarakhand's Chamoli glacier to burst? India suffered a catastrophic glacier explosion, which injured and potentially killed hundreds.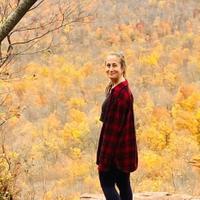 Northern India's Uttarakhand Chamoli district is currently suffering after a massive Himalayan glacier "exploded" and fell into a nearby river, causing major floods to burst a dam in the area. As a result, villages were flooded, hundreds of local residents are currently missing, and some may be trapped under large amounts of debris. Several fatalities have also been confirmed, as a result of the devastating natural disaster.
Article continues below advertisement
"The cause of this is likely to be the impacts of warming," said Dave Petley, professor of landslide science at U.K.'s University of Sheffield, as per NBC.
Keep reading for more on what experts believe caused the Uttarakhand Chamoli glacier to burst, and how you can potentially help local residents recover from this unthinkable atrocity.
Article continues below advertisement
Here's what we currently know about the Uttarakhand's glacier explosion:
On Sunday, Feb. 7 around 10 a.m. local time, a huge piece of a Himalayan glacier called the Nanda Devi "exploded," broke off, and fell into the Dhauli Ganga river in the Uttarakhand Chamoli district, according to CNN. This caused strong, rushing waters to break open a dam called the Rishiganga Hydroelectric Project, as well as flash floods in at least 13 of the surrounding villages. Another power project downstream in the Tapovan area also sustained heavy damage.
Hundreds of locals in riverside villages were evacuated from their homes, though many of them were unfortunately unable to leave due to blocked roads and damaged bridges. Approximately 200 people are currently missing as of Monday, including a number of people who were working in the Tapovan Vishnugad hydropower project site's tunnels, which are now completely covered in debris. Upwards of 26 fatalities have been confirmed as of publication, though there may sadly be more to come.
Article continues below advertisement
"Am constantly monitoring the unfortunate situation in Uttarakhand," tweeted India's Prime Minister, Narendra Modi, shortly after the disaster took place.
"India stands with Uttarakhand and the nation prays for everyone's safety there. Have been continuously speaking to senior authorities and getting updates on NDRF deployment, rescue work and relief operations," he continued.
Article continues below advertisement
What caused the Uttarakhand Chamoli glacier to burst?
Although the cause of the Uttarakhand Chamoli glacier's "explosion" is unconfirmed, experts are currently looking at climate change to be the culprit. Anjal Prakash, one of the authors behind the U.N.'s 2018 special climate body report, told NBC he believes that climate change causes more frequent and severe natural disasters, especially in mountainous regions of the world.
"This looks very much like a climate change event as the glaciers are melting due to global warming," he said.
Petley echoed this sentiment, saying evidence shows damaging massive landslides have become increasingly common high mountain areas.
"The cause of this is likely to be the impacts of warming... The rock masses in the high mountains are stuck together with ice in cracks and fractures. As this ice thaws, the incidence of these events increases," he said, as per NBC.
Article continues below advertisement
That said, many stone and wooden structures have been replaced by concrete in more recent years, according to Times of India, which has naturally raised local temperatures. Glaciers have started to thaw as a result, which makes them more unstable. Experts believe this was an anomaly, but it could happen again due to continuously climbing temperatures and no definitive answer to curb climate change.
Article continues below advertisement
How can I help the victims of the Uttarakhand's Chamoli floods?
Uttarakhand Chief Minister Trivendra Singh Rawat has confirmed the local government is allocating upwards of ₹20 crore (about $240,988,000 USD) towards relief to those affected, according to The Hindu. Needless to say, the victims are in our thoughts.