These Flood-Proof Towers Could Withstand Rising Sea Levels In NYC
According to climate change reports, New York City's sea level will rise about 11 to 30 inches by 2050. Unfortunately, many of the current designs in NYC may not be able to handle the change. Given that New York is home to over 8 million people and is growing in population every year, this is a serious issue for architects to consider. While architects are trying to find ways to house so many residents, others are anticipating how the environment may affect housing in the future as well.
Article continues below advertisement
DFA, or D Form A, is a group of design architects who have created a housing proposal that may be able to withstand environmental changes. The conceptual proposal prioritizes issues like rising sea levels and affordable housing in the city from the start, hoping to make the building accessible to a more diverse range of occupants.
Article continues below advertisement
The proposed location would be on Manhattan's Pier 40, which extends about 250 meters over the Hudson River. The Pier is currently in need of repairs and functions as a football field and car parking facility. DFA's design was influenced by the Pier's recreational use.
The design includes 19 cylindrical towers which would range anywhere from 96 to 455 feet in height. The towers would be organized in 11 groups and be reinforced by plenty of steel. The complex would also have several pods floating around the Pier to provide a buffer to protect against potential storm damage.
Article continues below advertisement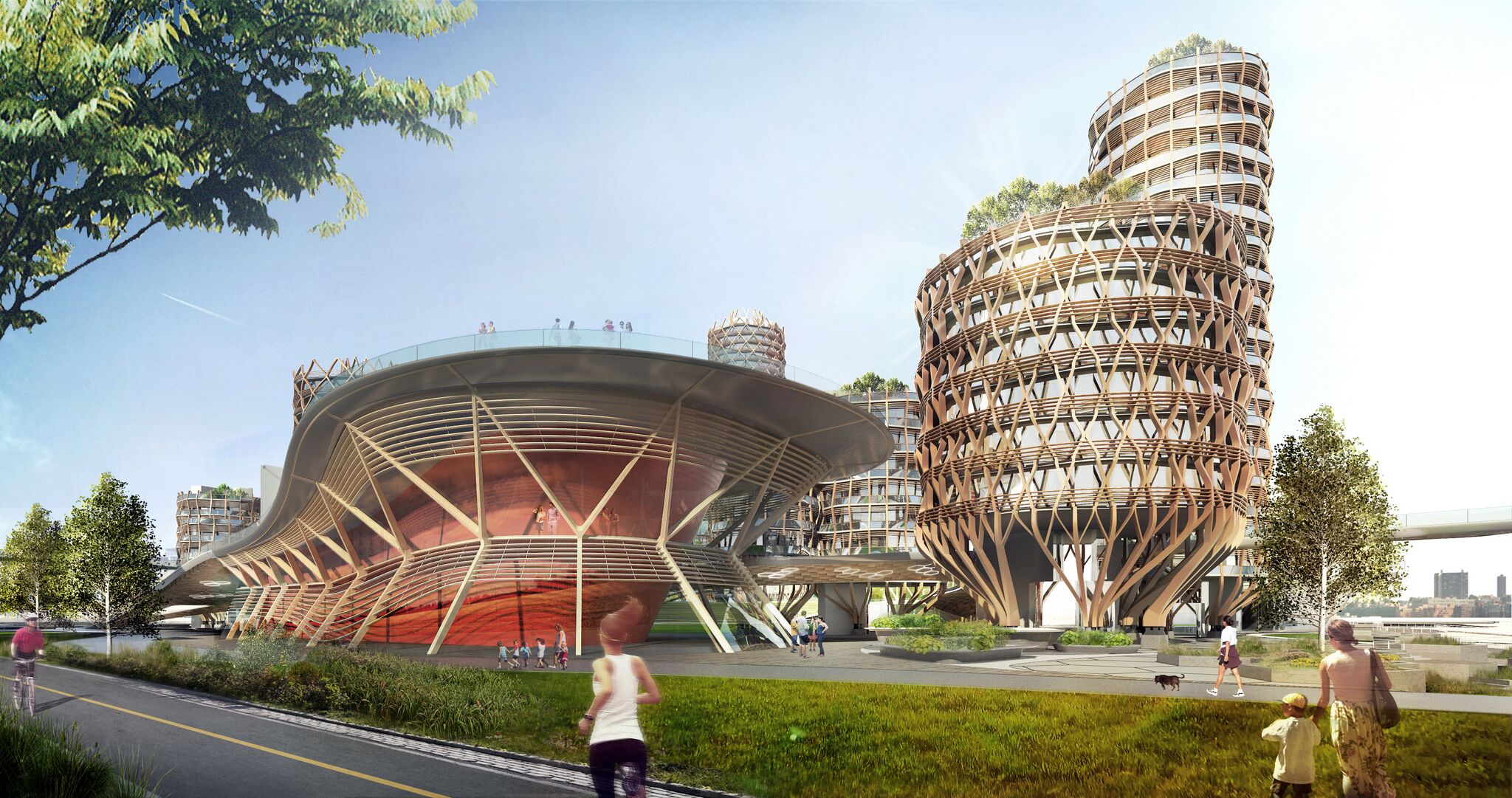 The development would be built to act like a floating island that can withstand significant sea level rise and flooding. The residential units would be elevated 60 inches above the anticipated storm surge levels.
Article continues below advertisement
The design also includes a set of pathways that connect pavilions. One pathway is lower and would no longer be used around 2050, since water levels are excepted to have submerged the path by then. In this case, the second pathway, which is elevated, would act as a new way to get around the complex.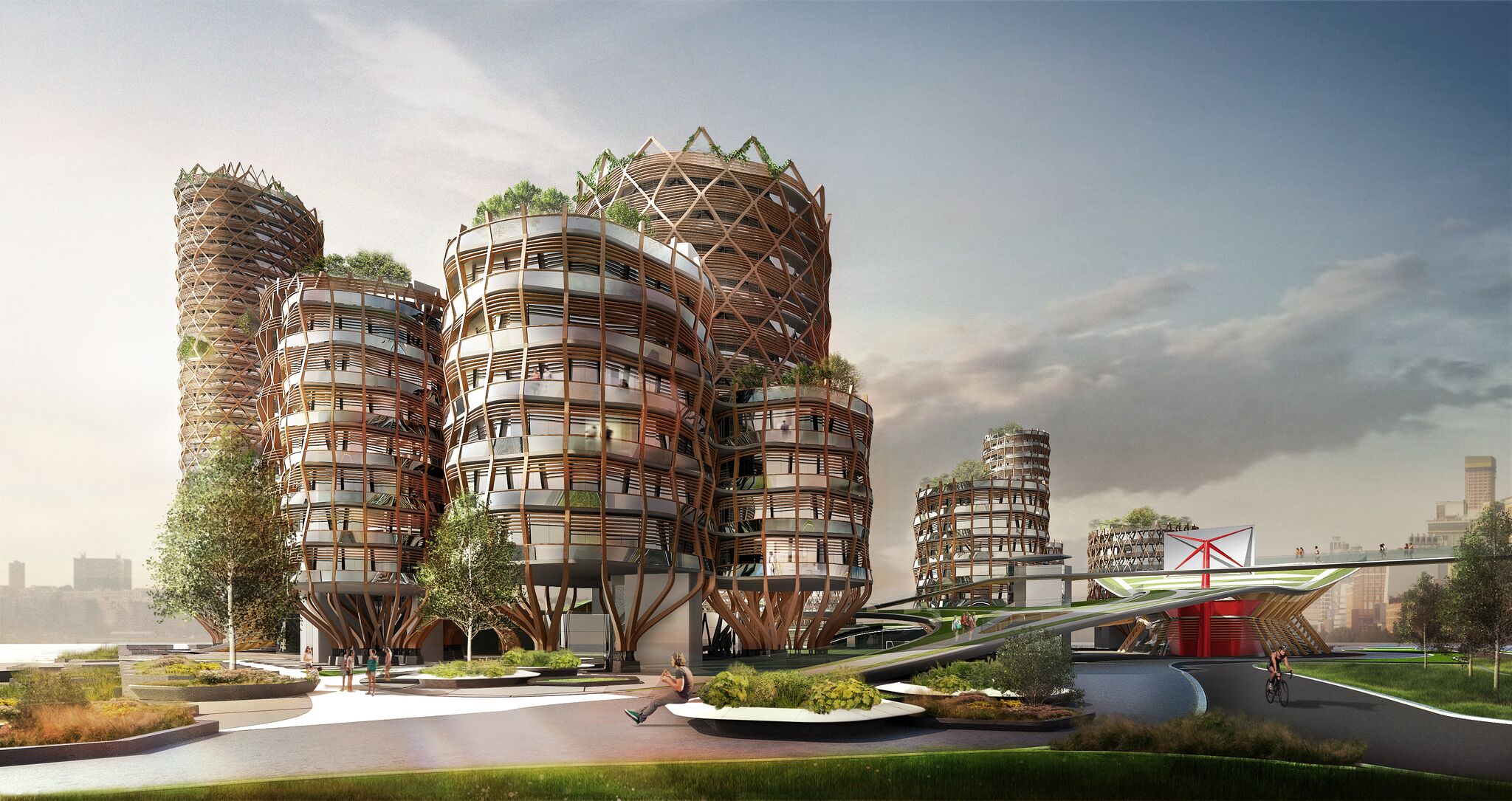 Article continues below advertisement
According to Inhabitat, a source from the DFA said, "Beyond 2050, as regular flooding begins to engulf the coastline as we know it, the landscape deck transforms into a floating island with new pathways built to connect the evolved wetland ecosystem to Manhattan."
Apart from its flood resistant features, DFA created this design to address the city-wide issue regarding affordable housing. It's no secret that Manhattan real estate can be pricey. The 450 living units would be sold at prices ranging from affordable to market-rate.
Article continues below advertisement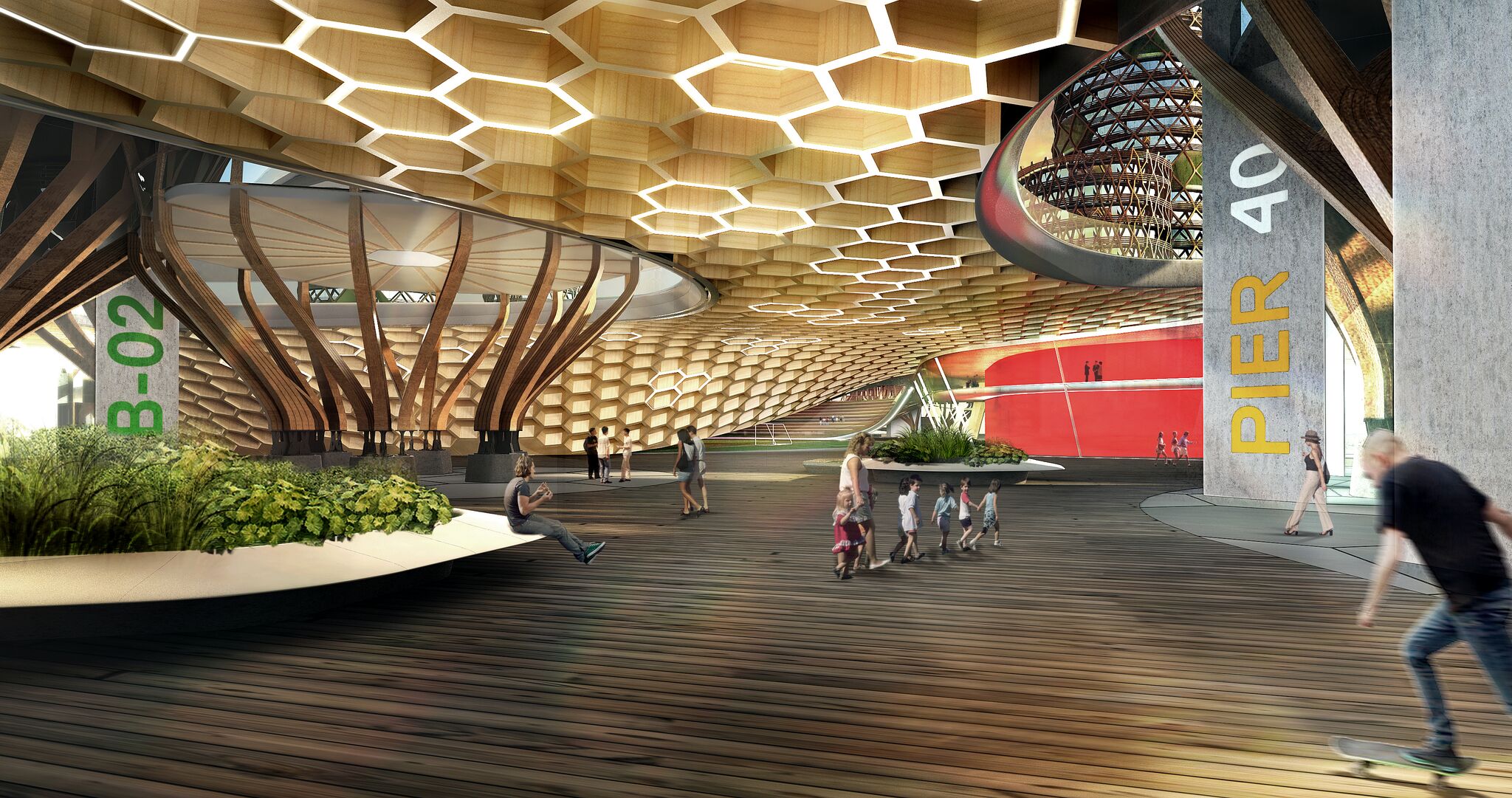 While this design is only an idea, and the organization that manages the pier may not be taking it on anytime soon, proposals like these certainly point in the right direction.