U.S. National Parks Start to Reopen After Coronavirus Closures
U.S. National Parks are now starting to reopen following indefinite closures due to COVID-19.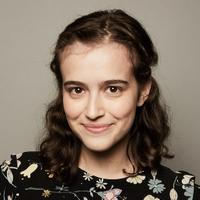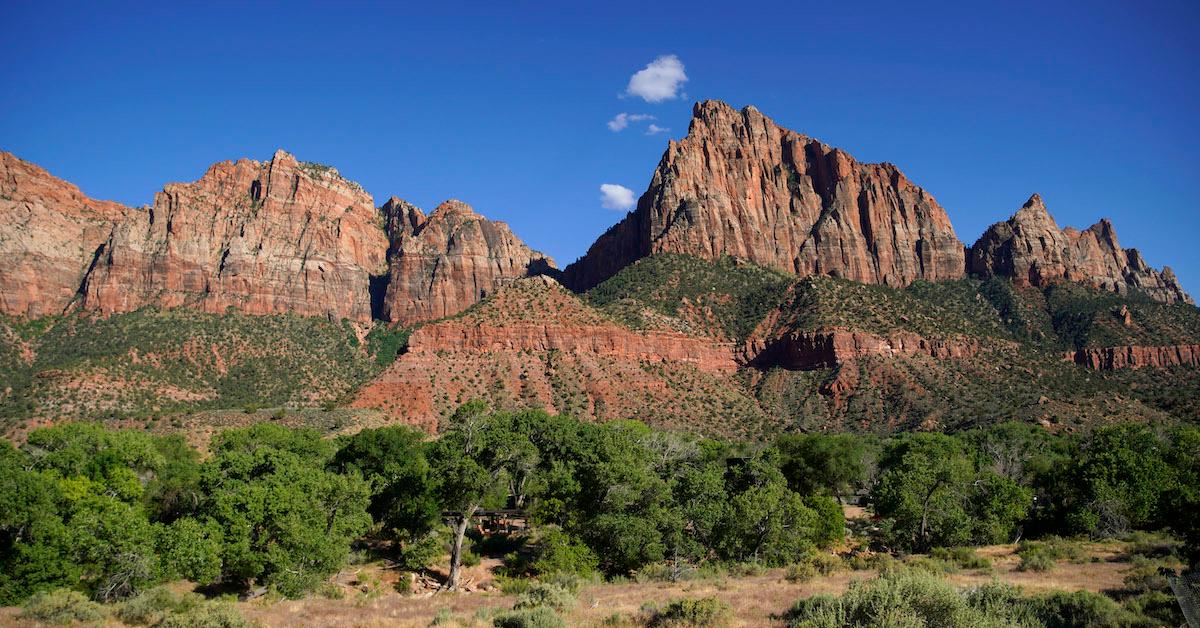 After closures due to COVID-19, many U.S. National Parks are now starting to reopen — but not everyone thinks it's time to do so yet.
Article continues below advertisement
Parks to recently reopen include Glen Canyon, Everglades, Smoky Mountains, Olympic, and Zion National Parks. Several other major National Parks have plans to reopen at some point in the next few weeks in phases, such as Rocky Mountain and Acadia National Parks, as per Business Insider.
According to The Guardian, Utah's Zion National Park reopened this Wednesday, May 13 to the tune of 4,000 visitors in one day. As Springdale, Utah Mayor Stan Smith explained to the news outlet, "the retired community is concerned about an influx of tourists bringing in the virus into town, while the business community says this is the time when we should be making money."
Article continues below advertisement
Of course the economic hits of the coronavirus are devastating for businesses, but social distancing to preserve public health — especially in a community with so many senior citizens, who are more vulnerable to COVID-19 — is far more important. And the more people who take advantage of the reopened parks, the greater risk there is that a park could become a hotspot.
"We don't want the parks to become super spreaders," Timothy Whitehouse, executive director of Public Employees for Environmental Responsibility, told The Guardian. "These communities simply do not have the capacity or the medical infrastructure to deal with an outbreak."
Article continues below advertisement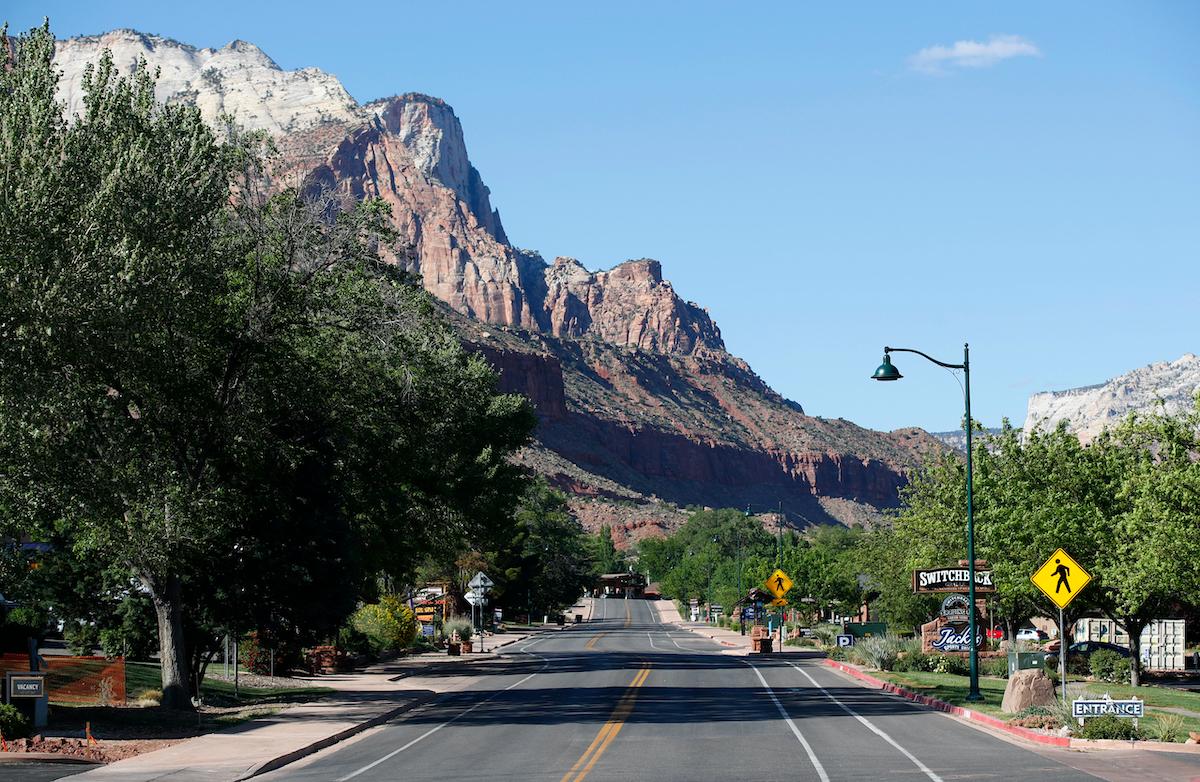 U.S. National Parks have been through quite the journey during coronavirus quarantines. In mid-March, the Department of the Interior ordered the National Park Service to waive entry fees to various parks that were still open, in order to "[make] it a little easier for the American public to enjoy the outdoors in our incredible National Parks," U.S. Secretary of the Interior David Bernhardt said in a statement at the time.
Article continues below advertisement
However, park-goers struggled to follow the CDC's social distancing and hygiene guidelines. With the rest of the country closed, larger-than-expected crowds formed at various National Parks. And even if it's possible to keep your distance from other park-goers, it's harder to stop the spread of germs when using a park's public restrooms, water fountains, etc.
Article continues below advertisement
However, on April 22, the president announced that he was starting to reopen National Parks and other public lands. With most National Parks still closed nearly a month later, the few that have recently reopened will set the precedent for the remaining National Parks as they consider reopening.
All that being said, National Parks are not essential services. While it's rejuvenating to get outside and breathe in fresh air during COVID-19 quarantines, it is safer for people to do that closer to home, so they can help minimize the spread of the virus from one community to another. National Parks attract tourists, and reopening them too soon could encourage people to drive across state lines to take in the sights. As we all try to prevent a second wave of the coronavirus, now is a good time to stay close to home, and maybe take advantage of Google Earth's virtual National Park tours.
The best way to prevent contracting or spreading coronavirus is with thorough hand washing and social distancing. If you feel you may be experiencing symptoms of coronavirus, which include persistent cough (usually dry), fever, shortness of breath, and fatigue, please call your doctor before going to get tested. For comprehensive resources and updates, visit the CDC website. If you are experiencing anxiety about the virus, seek out mental health support from your provider or visit NAMI.org.