President Trump Signs Great American Outdoors Act to Promote Conservation
President Trump signed the Great American Outdoors Act recently, which is actually a really great thing for the planet.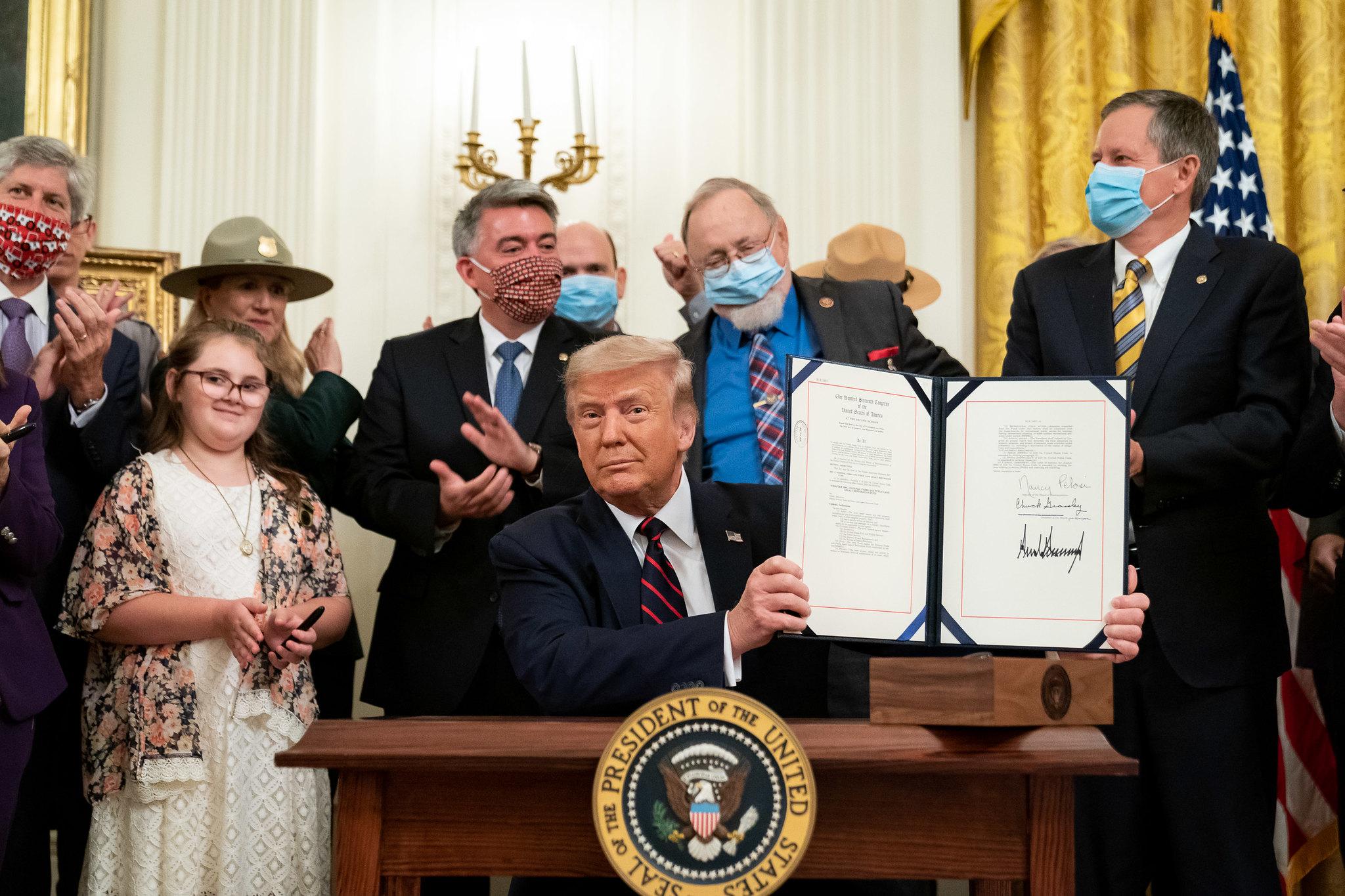 It's no secret that that planet is in dire need of assistance from mankind when it comes to its preservation and health. For years, environmental activists have been working tirelessly to help ensure that the earth's resources remain viable.
Article continues below advertisement
The law secures permanent funding for the Land and Water Conservation Fund.
The bill, which is now law per the president's sign-off, is important because it secured permanent funding for the Land and Water Conservation Fund for $900 million a year, EcoWatch reported. This fund uses oil and gas revenue to finance national parks and historic sites, along with local and state parks and recreation areas. The bill also designated $6.5 billion over the next five years to address the maintenance backlog currently on the shoulders of the National Park System.
Article continues below advertisement
"You cannot overstate the importance of this bill and what it will mean for national parks, public lands and communities across the country," National Parks Conservation Association President and CEO Theresa Pierno said when it passed the House in July. "This is the largest investment our country has made in our national parks and public lands in more than 50 years, and it comes not a moment too soon."
Article continues below advertisement
President Trump praised himself for the bill passing, comparing himself to Teddy Roosevelt.
"For more than 50 years, Congress has struggled to fund land and water conservation, leading to a never-ending backlog of maintenance and other critical needs in our parks and public lands that I've been hearing about for years," President Trump said at the bill signing.
Article continues below advertisement
He then went on to congratulate himself on the passing of the bill and claimed his actions were comparable to President Theodore Roosevelt, who during his time in office, used his authority to establish 150 national forests, 51 federal bird reserves, four national game preserves, five national parks and 18 national monuments on over 230 million acres of public land.
"From an environmental standpoint and from just the beauty of our country standpoint, there hasn't been anything like this since Teddy Roosevelt, I suspect," he said at the signing ceremony, The New York Times reported. "At some point, they'll have to start thinking about the Republican Party and all of the incredible things we've done on conservation and many other fronts."
Article continues below advertisement
While the Great American Outdoors Act is a great start, the Trump administration has not always been so kind to the environment.
While the POTUS may believe he is the next Teddy Roosevelt, others cannot overlook the fact that his administration is the only one in history to strip more protections from public lands than it added, the Center for American Progress calculated in May.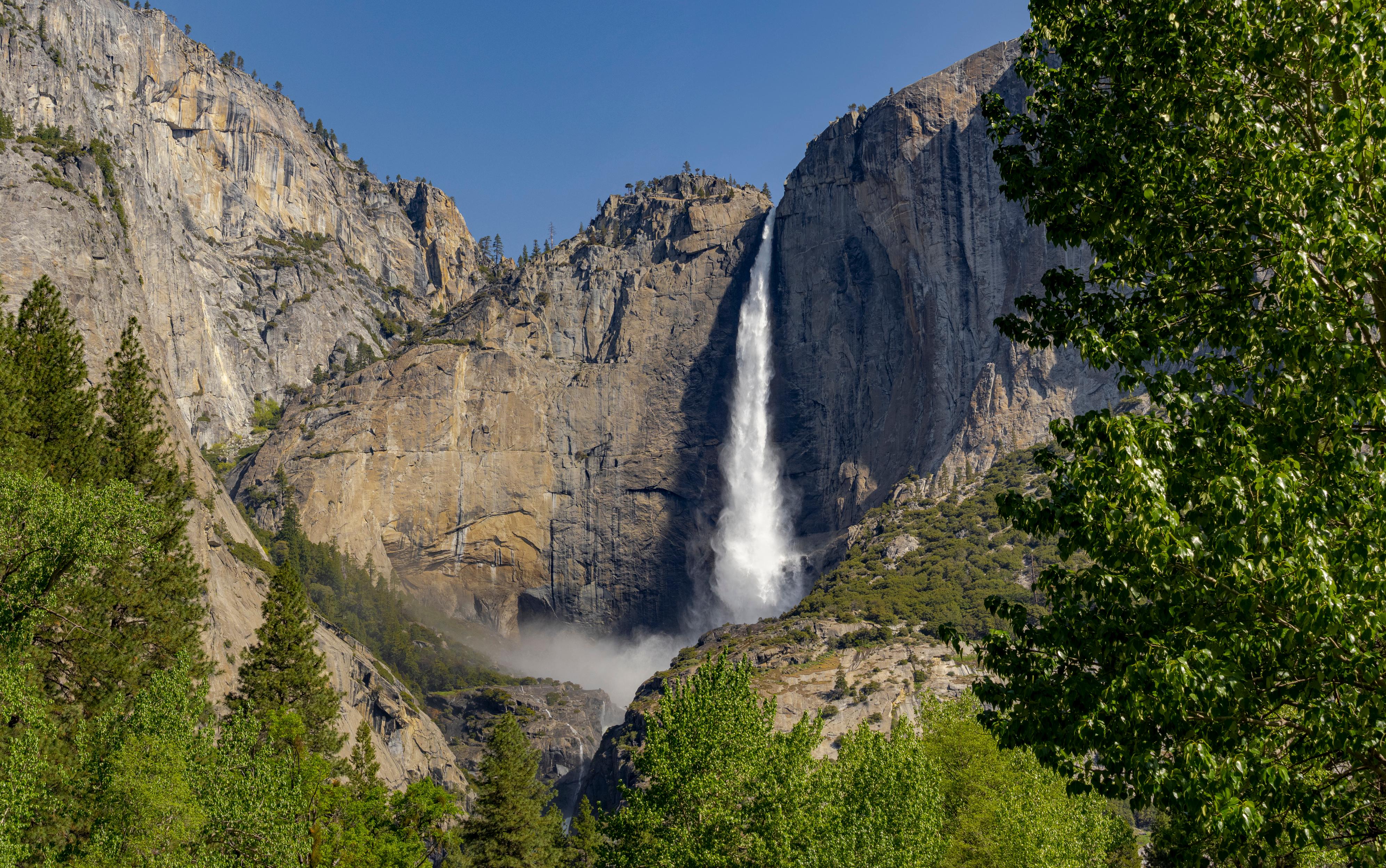 Article continues below advertisement
The Trump administration has tried to cut protections for 35 million acres and has also moved to roll back 100 environmental rules since taking office, according to a New York Times tracker.
President Trump gave himself away as to how much he really knows or cares about the national parks when he mispronounced California's famous Yosemite National Park as "Yo-Semites" twice in his speech.
Article continues below advertisement
"When young Americans experience the breathtaking beauty of the Grand Canyon, when their eyes widen in amazement as Old Faithful bursts into the sky, when they gaze upon yo-Semites, yo-Semites, towering sequoias, their love of country grows stronger, and they know that every American has truly a duty to preserve this wondrous inheritance," Trump said, according to Business Insider.