Tofurky Won Its Free-Speech Lawsuit to Call Its Vegan Meats "Burgers" and "Sausages"
Tofurky recently won a lawsuit over calling its products plant-based "sausage" and "burgers" — will this end the debate surrounding vegan products?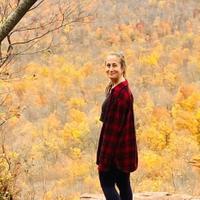 Older generations love debating terminology surrounding vegan products like nut milk — obviously you can't "milk" a nut, but it fulfills the same purpose. And moreover, it's up to the company to exercise free speech. In that same vein, Louisiana passed a law in 2020 that imposed daily fines on plant-based companies for using terms like "burger" and "sausage," even if the label implied otherwise.
But Tofurky just won a label lawsuit that means it will be allowed to keep its labels as is.
Article continues below advertisement
Animal Legal Defense Fund (ALDF) Executive Director, Stephen Wells blames the government for censoring plant-based companies, as a way to protect animal agriculture.
"Louisiana's labeling law was a clear and unconstitutional attempt to protect the animal agriculture industry from competition amidst the growing market for foods not derived from slaughtered or confined animals, which don't carry the same risks to human health, animals, and the environment," he stated, as per The Beet.
He continued:
"Under the First Amendment, companies are entitled to market and label their products in truthful ways that consumers will recognize and that aligns with their values."
Article continues below advertisement
What to know about Tofurky's lawsuit win:
Tofurky set a major precedent today for plant-based meat companies in Louisiana. On March 29, the company won a legal battle against the U.S. District Court for the Middle District of Louisiana, for its law that prohibited the use of terms like "burgers" and "sausage" on plant-based meat products, which they felt was censoring free speech. According to VegNews, the company was represented by two nonprofit organizations: ALDF and the Good Food Institute (GFI).
Article continues below advertisement
The lawsuit was filed in October 2020 by Representative Francis Thompson, who has even admitted he created the law to protect agricultural producers from the growing plant-based market. Instead, he wanted to call plant-based hotdogs "veggie tubes" and burgers "veggie pucks."
"The Court reached the right decision in finding that Louisiana's law unconstitutionally restricts speech," GFI Lead Regulatory Counsel Laura Braden stated, per VegNews.
"Louisiana consumers deserve better than being patronized by lawmakers who want to control what they buy. Consumers are not confusing veggie burgers for beef burgers when labels clearly indicate the products are plant-based, meatless, vegetarian, or vegan, and it insults their intelligence to suggest otherwise," she continued.
This has set the precedent for other plant-based meat companies in Louisiana — but how will it affect similar lawsuits in other states?
Article continues below advertisement
Miyokos endured a similar lawsuit in California in 2021.
Similarly, last year in California, Miyoko's Kitchen won a lengthy legal battle against the California Department of Food and Agriculture (CDFA). In 2019, according to Plant Based News, the state had tried to ban the plant-based dairy brand from using the term "butter" for being misleading, and it was asked to remove marketing images of a person hugging a cow. They were represented by the ALDF, and won the case in August 2021.
Article continues below advertisement
"Using words such as 'butter' and 'milk' in the context of even products made from plants and not from animals is common parlance among consumers in the modern world," Wells said at the time. "We are extremely pleased by this ruling. And, believe that it will help set a precedent for the future of food."
Article continues below advertisement
And in 2019, the U.S. dismissed a case against Blue Diamond.
A few years back, there was a class action lawsuit against Blue Diamond which asserted that the "milk" label was misleading. Instead, according to Mercy For Animals, the lawsuit claimed it should be called imitation milk. But, the federal court dismissed the case, as it would be censoring the company's harmless use of freedom of speech. This was another case brought to light by the dairy industry.
Needless to say, it's disappointing that politicians could be persuaded by meat and dairy industries to slow the plant-based movement, but this was definitely a win for the plant-based food industry today.
Green Matters' new book, Green Living, is the perfect guide to living an eco-friendly lifestyle for people at every stage of the process. You can order Green Living here.