5 Ethical And Stylish Jewelry Brands
Raven + Lily, The Starfish Project, and other ethical jewelers empower women entrepreneurs, victims of sex trafficking, and people transitioning out of homelessness with their necklaces, bracelets, and earrings — all crafted from sustainable sources.
Jewelry production has, historically, come with some pretty sad stories. That's why it's important to know who made the rings and necklaces we wear — and what's inside each band, clasp, and setting. These five ethical jewelry brands are transparent about how they do business. Each company seeks to manage their resources responsibly, and uplift rather than exploit their workers. Get to know their stories in the list below:
Article continues below advertisement
Raven + Lily
Article continues below advertisement
This Fair Trade fashion brand strives to provide women with safe, sustainable jobs worldwide. More than 1,500 female workers craft Raven + Lily's handmade accessories, and every sale supports microloans to women entrepreneurs in East Africa. This business model isn't just kind to employees — it's also kind to the earth. Raven + Lily is a carbon-neutral company that offsets its shipping emissions with carbon credits through Wildlife Works. It also keeps its supply lines sustainable by sourcing local, natural materials for its necklaces and handbags.
Zefyr Jewels
Article continues below advertisement
Zefyr takes sourcing seriously. The Australian company upcycles brass and sterling into each of its minimalist pieces, using metal scraps from factory floors. The gemstones, meanwhile, come from lead-reduced crystals that are hand-cut by artisans in India. (This makes each piece one-of-a-kind, since the crystals vary slightly in color.) On top of all that, Zefyr uses 100 percent recycled cardboard in its packaging, which is printed with biodegradable vegetable inks.
Article continues below advertisement
The Giving Keys
Article continues below advertisement
The Giving Keys offers a range of necklaces, bracelets, and earrings in the shape of, well, keys. Some are vintage skeleton keys, while others look more like the ones you use to open your mailbox. But they all support job creation for people transitioning out of homelessness. To date, The Giving Keys has generated more than 70 employment opportunities — or 140,490 hours of work — for recently homeless individuals in Los Angeles. It works to keep employees housed and healthy through financial coaching, personal support, and small but significant job perks like free parking.
Starfish Project
Article continues below advertisement
This social enterprise takes its name from a parable about an old man who sees a boy throwing starfish into the ocean. When the man points out the thousands of starfish washed ashore, saying the boy can't possibly make a difference, the kid tosses another one into the water and says, "I made a difference to that one."
Article continues below advertisement
The Starfish Project aims to liberate women and girls from sex trafficking in Asia. Every jewelry sale supports their freedom and independence through a holistic care program that provides healthcare and educational opportunities. The company also employs the women, who craft the lead- and cadmium-free pieces by hand.
Article22
Article continues below advertisement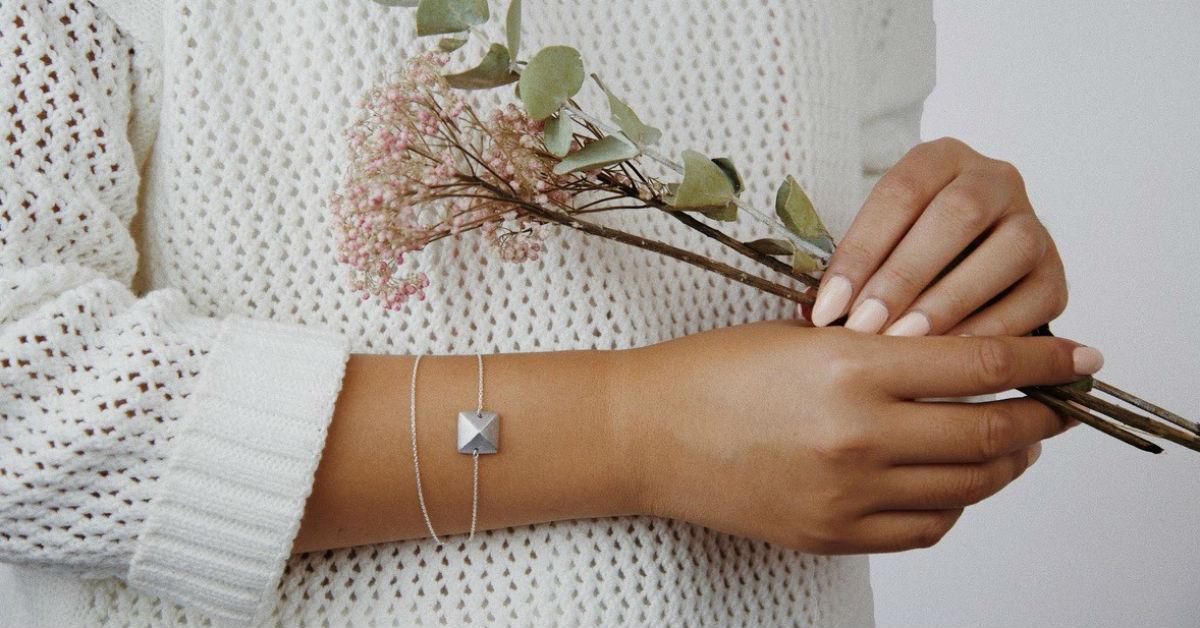 Through its unique upcycling process, Article22 transforms materials with negative connotations into beautiful new jewelry. For its inaugural Peacebomb collection, the company collected aluminum shrapnel from bombs in Laos that date back to the Vietnam War. It then hired local artisans to melt and recast the metal into earrings, necklaces, bangles, and rings. Each "Peacebomb" helps clear undetonated bombs that linger in Laos, and 10 percent of proceeds from the collection goes back to a development fund that supports electricity and microloans for local villagers.