Mardi Gras Is Getting Greener as New Biodegradable Beads Emerge
A scientist concerned with Mardi Gras' waste problem has developed an eco-friendly alternative to plastic throws.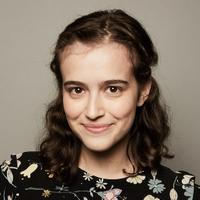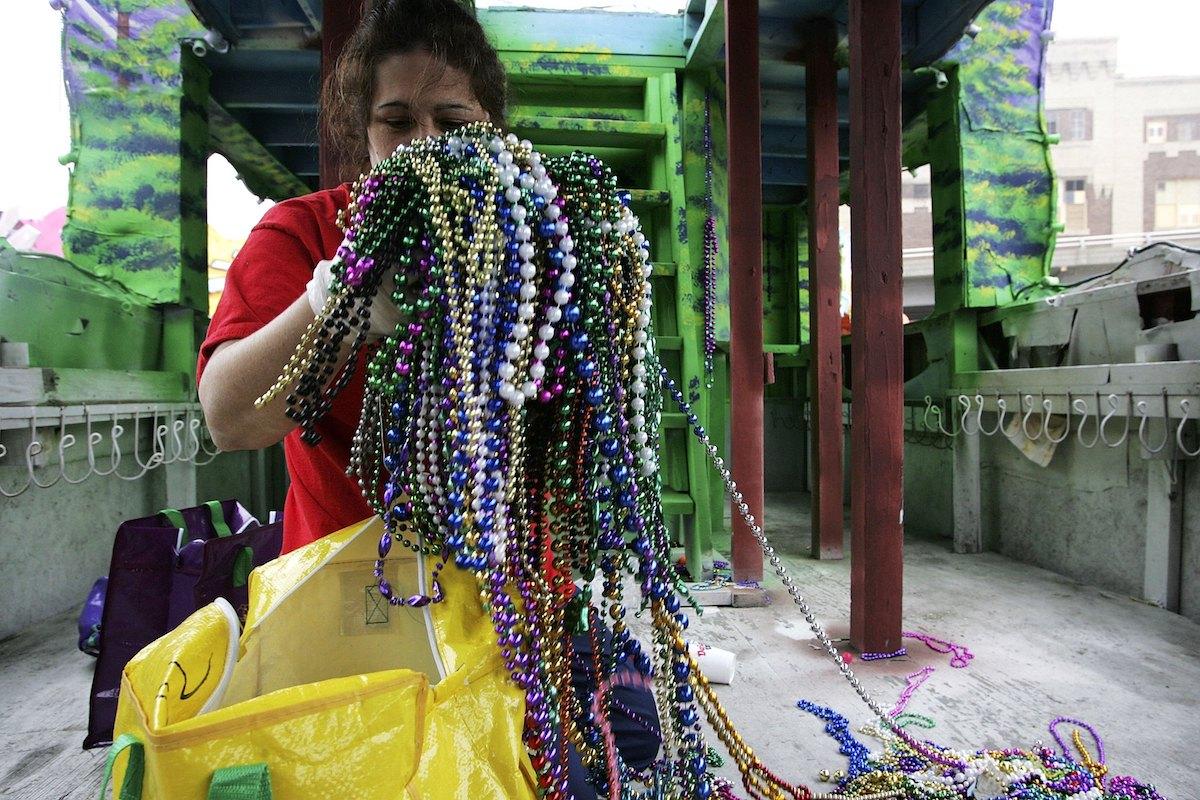 From September 2017 until January 2018, a crew worked on cleaning clogged storm drains along St. Charles Avenue in New Orleans. As The Times-Picayune reported, the massive cleanup recovered a whopping 93,000 pounds of plastic Mardi Gras beads, accumulated from years of festive Fat Tuesdays. But as more people become concerned about plastic's effect on the environment, plastic-free alternatives to the festive beads (also known as throws) are emerging. Most recently, a scientist developed a biodegradable version of the traditional beads, made from algae.
Article continues below advertisement
Naohiro Kato, a Plant Cell Biologist and professor at Louisiana State University, spoke with Forbes about his inspiration for the algae-based beads. "I have family and friends who live in New Orleans and have been seeking to make the Mardi Gras celebration environmentally friendly," Kato told Forbes. "When I was invited to their Mardi Gras parade party, I met with a bunch of people who were concerned about the negative impact of Mardi Gras beads on the environment."
And luckily, Kato didn't have to brainstorm too hard when it came to thinking of a biodegradable material that would work for Mardi Gras beads. As he explained to Forbes, he discovered algae breaking down into oils one morning in a centrifuge in his lab. The night before, his student forgot to move the algae samples from the centrifuge to the freezer — a happy accident. When Kato saw what had happened to the algae, he realized that algae would be a great material for bioplastic.
Article continues below advertisement
Kato told Phys.org that the algae-based beads should break down in one to two years, after being buried in soil. He also told the website that the beads will be pretty costly at first. He estimates that producing the first batch of 3,000 throws will cost about $40,000, which comes out to about $13 each. But if someone gives his first batch a chance, he'll be able to get the price down to about $1 each by the second batch. Basically, as the algae material becomes more mainstream, its price will get closer and closer to the price of plastic beads.
Article continues below advertisement
Due to the costly initial production, you unfortunately won't see Kato's creation at Mardi Gras 2019, which is today, March 5. That said, the algae beads are on track to appear at Mardi Gras 2020. Kato is already in contact with several krewes (the groups that organize parades and distribute beads), including the most eco-friendly krewe, Krewe de Canailles.
Paul Kieu, cofounder of Krewe de Canailles, a parade entering its third year, heavily focused on sustainability when designing the parade. The Krewe de Canailles does not allow plastic Mardi Gras beads; instead, the organizers provide wooden doubloons to hand out, and they encourage parade-goers to create their own eco-friendly throws. The Krewe de Canailles is "hoping to eliminate all plastic waste that goes on the ground, plastic bags, beads, cups, and other stuff," Kieu told local news outlet KATC. "It's not just Lafayette, it's every Mardi Gras ever, there is going to be some sort of litter attached to it. We just want to make sure we're doing right by the environment and right by the community."
Article continues below advertisement
Here's hoping Mardi Gras 2020 is much more green than it is purple and gold.