Sustainable Coastlines Hawai'i on What They Want Beachgoers to Know (Exclusive)
We spoke with the incredible minds behind Sustainable Coastlines Hawai'i, which is a nonprofit that looks to keep our coastlines and oceans clean.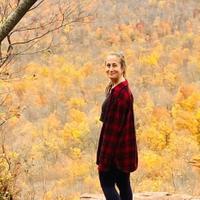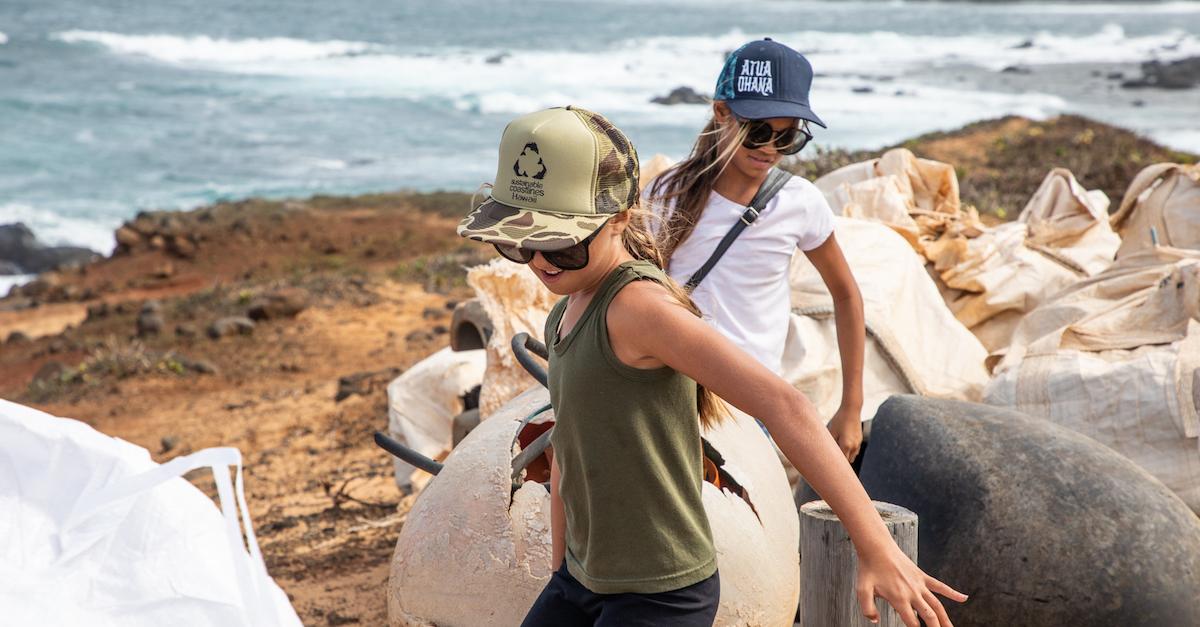 There are so many incredible nonprofits that advocate for clean coastlines, but one of our favorites is Sustainable Coastlines Hawai'i. The grassroots nonprofit is run by a small, local team that organizes volunteer-based cleanups across the Aloha state, in addition to coordinating educational seminars, public awareness campaigns, and more. That's why we were beyond excited to speak with the organization's Communications Manager, Monica McLenigan, via email.
Article continues below advertisement
In addition to addressing climate change, which is eroding our planet's coastlines, raising sea levels, and more, humans unfortunately leave behind large amounts of litter, damage coral reefs, use toxic sunscreens, and more. Meanwhile, the commercial fishing industry leaves behind exorbitant amounts of plastic, and snags an alarming amount of bycatch on a regular basis — which is where Sustainable Coastlines Hawai'i (SCH) steps in, to clean up the human-induced messes.
McLenigan told us about major issues affecting our oceans, everything the nonprofit does, and what beachgoers might not know about their impact. Keep reading to hear what she had to say.
This interview has been edited and condensed for length and clarity.
Article continues below advertisement
GREEN MATTERS: How and why was Sustainable Coastlines Hawai'i started?
MONICA MCLENIGAN: SCH was founded by 8 friends sitting around a table in Kaimuki, brainstorming ways they can make a difference in their community. Inspired by Sustainable Coastlines New Zealand, the group decided to host a cleanup at Makapu'u beach in 2011. Nearly 300 people showed up and the biggest question asked afterwards was "so when is the next one?"
The team realized they were creating something special and over time began to understand that fun and education were the keys to the organization's success. Now, we have reached over 40,000 students through our Education Program, engaged over 30,000 volunteers through beach cleanups, restoration, and waste diversion events, and removed over a half a million pounds of debris from Hawai'i's coastlines.
Article continues below advertisement
GM: What does Sustainable Coastlines Hawai'i do on a daily basis?
MM: With the help of the SCH core volunteer team, our small team of eight works hard to plan and execute cleanups, education events, waste diversion services, digital outreach, and more, all while juggling organizational development tasks (like fundraising and partner relationships) and random tasks (like fixing our printer or picking up reusable bags for cleanups). Every day looks different for our staff, and we love it.
True to most nonprofits, we always feel like there's more work to be done and more opportunities to make the organization as impactful as possible! Also true to most nonprofits, we would not be where we are today without the help of our amazing core volunteer team that donates their time and skills to make the magic happen!
GM: What is Sustainable Coastlines Hawai'i working towards? What do you hope to see in its future?
MM: Our mission is to inspire local communities to care for their coastlines. We are looking to inspire action through our programs, volunteer opportunities, and digital outreach so we can live in a world where everyone has access to healthy coastlines and clean oceans. Moving forward, we're excited to focus more of our energy on proactive solutions like education, restoration events, and composting initiatives.
Article continues below advertisement
GM: What are a few threats to our coastlines and waters we might not know about?
MM: The thing with environmental issues is that most are interconnected, and at the heart of them: the big oil industry and convenience culture. Plastic is made from fossil fuels, so when we talk about the top 10 polluters identified by Break Free From Plastic (like Coca-Cola and Nestle), we also need to talk about the oil industry behind that (like Exxon and Shell). As they are trying to increase plastic production (slated to increase by 30 percent over the next decade), they continue to push their waste and pollution onto the consumer.
This is an important concept to understand, because it helps to alleviate some of the blame we feel as individuals, and allows us to redirect the pressure to those that are truly responsible. When talking about plastic pollution, especially in Hawai'i, we also need to understand how convenience culture plays into it. When everything we could want is at the tip of our fingers, it comes at a cost. The commercial fishing industry is a great example of this – we are able to get seafood almost whenever and wherever we want, but their discarded gear obliterates Hawai'i coastlines.
Article continues below advertisement
GM: What are a few things beachgoers can do to limit their impact, and what are a few things beachgoers might not realize is damaging our coastlines?
MM: We love cleaning beaches, but we don't want to be doing it forever. Whether you are at the beach, park, or trail, pick up a few pieces of plastic and see if you find anything you use in your everyday life. If yes, think "how can I use less?". Plus, you never know who is watching you. While cleaning, you could inspire someone else to take action and kickstart their sustainability journey!
What we noticed since our inception over a decade ago is that it is not so much about what we do at the beach to care for coastlines and waterways, it's more about what we do at home. Plastic is just one issue in a broader environmental crisis, but knowing this can be a little overwhelming. Take it one step at a time (and start small!), continue to see where you can improve, support businesses and public officials that put people and the planet over profit, and encourage your friends, family, and community to do the same! These are very general ideas, and if you need help getting started with more specifics, we encourage you to reach out to us! Keep an eye out for our new Resources Hub coming to our website soon too for more tools and ideas on how to take action.
GM: How can someone support or get involved with Sustainable Coastlines Hawai'i?
MM: There are a number of ways to get involved with SCH. In person, you can join us at one of our events, grab a DIY Cleanup Kit from our office, sign your school or community group up for an education session, talk to us about hosting a private cleanup with your business or organization, or inquire about our waste diversion services. Virtually, you can follow and engage with us on social media, sign up for our newsletter, or participate in our digital campaigns and events.
But no matter where you are, we encourage you to have fun and embody one of our key phrases – clean beaches start at home. This is the simple idea that if we use less, we find less, and inspiring others to do the same. We would also love for you to join our recurring donor program, if you are able to, so we can continue to build on the work we are doing.
Green Matters' new book, Green Living, is the perfect guide to living an eco-friendly lifestyle for people at every stage of the process. You can order Green Living here.