11 Apps That Will Help You on Your Sustainability Journey
There are so many sustainability smart phone apps, from BikeMap, which helps you navigate the roads without a car, to Done Good for ethical shopping.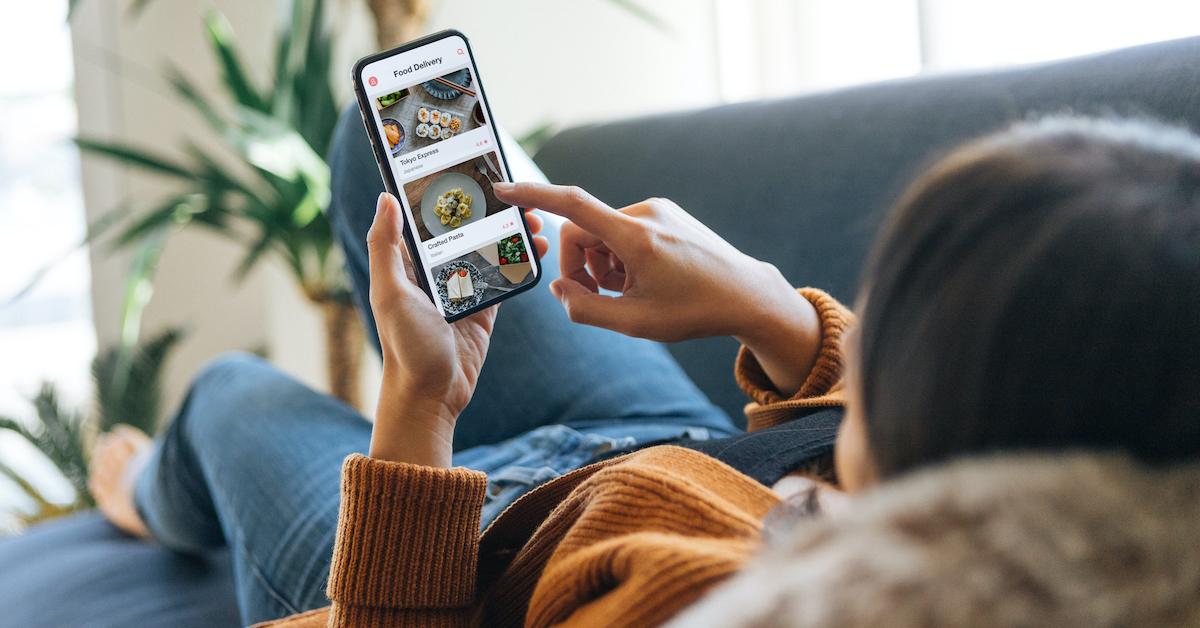 Who says phones are just for scrolling yourself down a rabbit hole on TikTok and Instagram? As you continue your sustainability journey, you can actually use apps to your advantage. Some sustainability apps will help you calculate your carbon footprint (that's always a solid place to start), help you become a better plant mama (we're talking weekly water reminders), and even offer tips for transitioning to a more sustainable lifestyle.
Article continues below advertisement
It doesn't matter where you are on your sustainability journey. Whether you're just getting started, need a little push to stay motivated, or are a plastic-free guru, sustainability apps can definitely help you along your journey and help remind you why it's an important one. Take a look at a few of our favorites.
BikeMap
One of the easiest (and most efficient) things you can do for the environment is drive less. And if you're driving less, you're either walking or biking. BikeMap is a digital cycling map that provides turn-by-turn voice instructions, as well as maps of all nearby cycling paths and other points of interest. Designed by cyclists BikeMap app doesn't require WiFi or signal. Bike maps can be downloaded so that even without a data connection, you can still use it.
Article continues below advertisement
Done Good
Shoppers, get ready for a sustainable alternative. Done Good is an ethical shopping app that allows you to filter brands (and products) by your favorite sub-categories: vegan, eco-friendly, cruelty-free, etc. Done Good offers discount codes and provides a list of local shops that carry your favorite sustainable brands.
Article continues below advertisement
Good On You
To shop more sustainably and ethically, you (and your closet) will love Good on You. Available on iOs and Android, the Good on You app offers ratings, articles, and guides to ethical fashion brands. Each brand is rated based on its sustainable and ethical practices, and some even offer exclusive deals through the app. With more than 2,000 fashion brands in its database, the ratings range from "Great," "Good, "It's a Start," "Not Good Enough," and "We Avoid."
Article continues below advertisement
Healthy Living
Healthy Living is an ingredient guide from the Environmental Working Group (EWG) that conveniently travels with you. Essentially a massive directory of more than 120,000 food and personal care brands, Healthy Living allows you to scan a product and review its rating based on all of its ingredients. Once you read a product's scoring – red (yuck), yellow (eh), or green (good) – you can then make an informed decision about whether this is the right product for you.
Article continues below advertisement
iHuerting
With iHuerting, you can build an urban garden from the ground up. Like water-reminding apps for plants like Planta, iHuerting will send you notifications about when it's time to fertilize, water, or add pest preventatives to your urban garden.
Article continues below advertisement
JouleBug
Living a more conscious, eco-friendly lifestyle is now officially a game. That's right – similar to Hay Day or Animal Crossing, users acquire badges and can share achievements with friends every time you do something sustainable, such as turning off the lights in a room, visiting a farmer's market, etc. There's no doubt in our minds you'll dominate.
Article continues below advertisement
Oroeco
Oroeco – available for both iOS and Android – is a great steppingstone into sustainability because it helps you set your baseline through travel, and everyday living. Oroeco helps you calculate your current carbon footprint so that moving forward, you can improve it.
Article continues below advertisement
Planta
In 2020, the best way to keep your plants alive is with the help of an app. Planta's free version lets users input each type of plant they own, and its location inside your home (living room, kitchen, etc.) Based on each plant's location, Planta will calculate whether or not that's the best location for your plant for lighting or humidity. It will also send you regular notifications regarding it's time to water each plant, when to repot, and when to fertilize.
Article continues below advertisement
Refresh Go Green
If you need some help detoxifying your home, you can find Refresh Go Green on both iOS and Android. Refresh Go Green is an app featuring a signature 52 Simple Steps program that offers daily sustainable changes you can make each day for 52 days.
Article continues below advertisement
Sustainable Development Goals
The United Nations has declared 17 goals to transform the world, called the Sustainable Development Goals. Now, there's an app that goes hand-in-hand with the Green New Deal, which enables users to browse actions, which you can choose to opt into, and invite friends to join you.
Article continues below advertisement
Think Dirty
While Think Dirty isn't necessary an environmental app, it can really come in handle while trying to live a healthier, non-toxic lifestyle. The Think Dirty app reads the ingredients in your cosmetics to let you know what chemicals are in your soaps, makeup, and other skin and haircare products. Chances are if you're putting toxic chemicals on your face, they are not only harming you, but they are probably harming the environment, too.
Article continues below advertisement
Whether you're looking for an eco-boost or simply staying on track, some of these apps are super helpful. Happy scrolling!