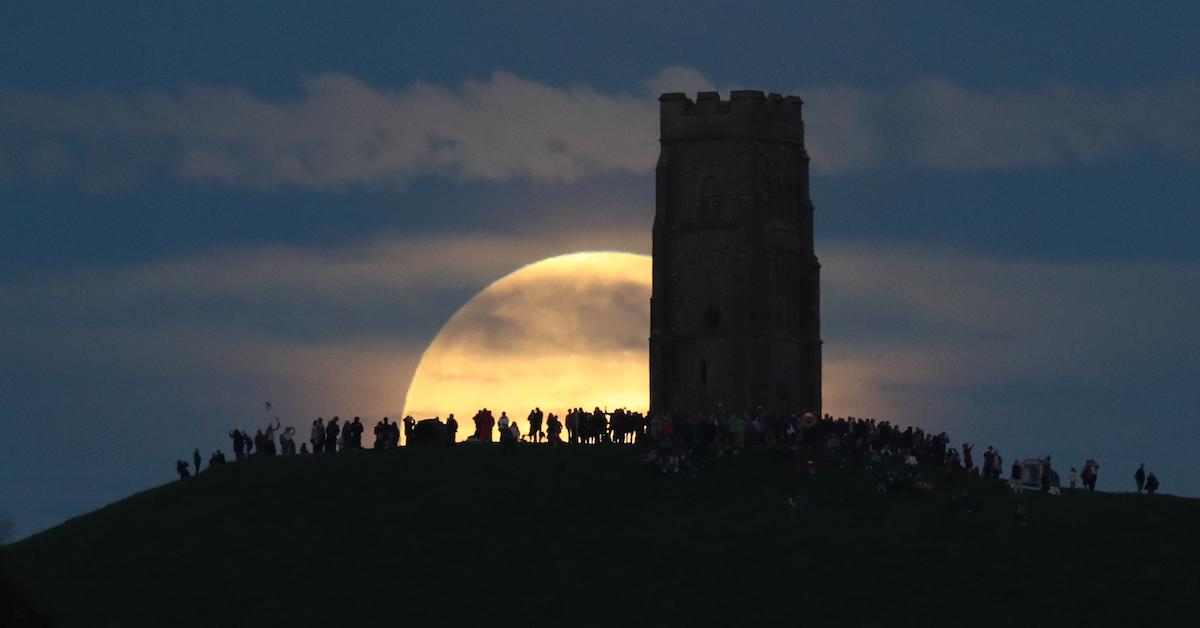 Strawberry Supermoon: How to See the June 2022 Full Moon, What It Means, and More
Another month, another full moon... and this month's full moon is about to rise bigger and brighter than usual. Every year, June brings us the Strawberry Moon — and in 2022, it just so happens to be a Strawberry Supermoon!
Article continues below advertisement
Also known as the Rose, Mead, Honey, Hoe, Flower, Hot, and Planting Moon, among a selection of even more nicknames, the Strawberry Moon is not one to miss. Keep reading to find out why it's called a Strawberry Moon, a look into this particular full moon's spiritual meaning, and details on when to see the Strawberry Supermoon in 2022.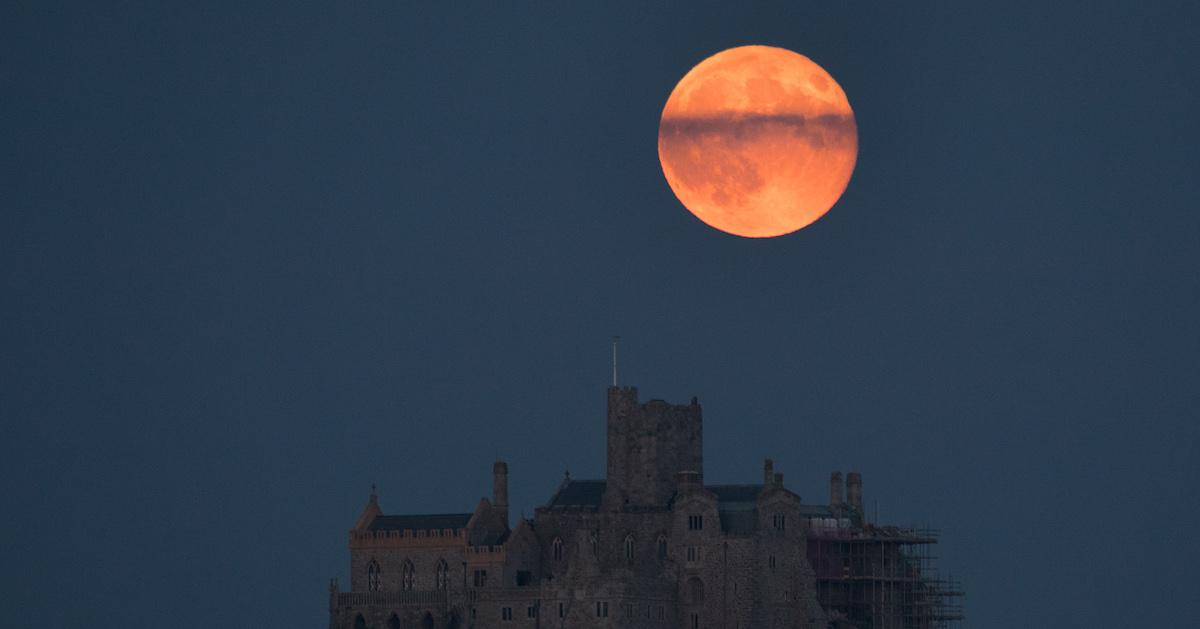 Article continues below advertisement
What's a Strawberry Moon? Why is it called a Strawberry Moon?
The Strawberry Moon simply refers to the full moon that rises above the sky every June.
According to the Farmer's Almanac, the name was given because June marks the beginning of summer in North America, when strawberries begin to bloom. The outlet reports that the name was used widely amongst the Algonquin tribes of North America.
But across the pond in Europe, strawberries did not grow hundreds of years ago; so, the June full moon was typically referred to as the Rose Moon, in celebration of rose bushes blooming this time of year, as per Farmer's Almanac.
Article continues below advertisement
So while this moon will not reflect the reddish hue of a strawberry or a rose, it will be a great opportunity to celebrate all that the summer harvest brings.
Article continues below advertisement
What is the Strawberry Supermoon? Here are the details on the June 2022 full moon.
In 2022, June and July's full moons will both be supermoons.
According to NASA, a supermoon is a full moon in which the moon is within 90 percent of perigee. Perigee is a moon's closest proximity to Earth in a month. This phenomenon makes moons appear larger and brighter to us Earth-dwellers, rendering them "super."
For all of these reasons, we highly recommend peering out your window to check out the June 2022 Strawberry Supermoon.
Article continues below advertisement
When is the Strawberry Moon? Here's how and when to see it:
You can observe the Strawberry Supermoon reach its peak on Tuesday, June 14, 2022, at 7:52 a.m. ET, according to NASA — and that is far from your only opportunity to see this moon brightening the sky. Fortunately, the Strawberry Moon will look full for three days, beginning Sunday evening June 12, and going through Wednesday morning June 15.
Article continues below advertisement
What is the spiritual meaning of the Strawberry Supermoon of June 2022?
For those who enjoy astrology, the Strawberry Supermoon comes with a breadth of spiritual symbolism.
According to Nylon, the Strawberry Supermoon is in Sagittarius, and it's ruled by Jupiter, which represents optimism and growth. This coincides nicely with the outlook of moving from spring into summer — a new season, a new moon, and a new chance to start a fresh chapter.
Article continues below advertisement
"With a full moon in Sagittarius on June 14, those with the guts to dare will be rewarded," Nylon's astrologer David Odyssey stated.
Bustle noted that this moon represents a chance "to bask in the magic of our accomplishments and allow our excitement about the future to fully ripen," as well as presents an opportunity to "celebrate our growth and progress" as we enter this new season full of adventures.
There's never a bad time to try something new — and it seems like June 2022 is an even better time than ever to go for it.