Hundreds in Egypt Injured After Major Storms Summon Scorpion Attacks
Why did storms in Egypt cause massive scorpion attacks? Hundreds of people were injured and at least three have been killed as of publication.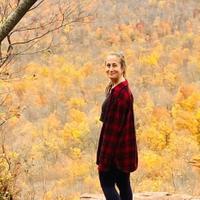 Between the COVID-19 pandemic, fatal wildfires, increasingly ruthless storms, and — of course — the ongoing climate crisis, many have mused that we could be facing the imminent beginning of an apocalypse. But a recent storm in Egypt summoned scorpion attacks across a few major cities in the country's southern region, leading to hundreds of injuries and even a few fatalities. Needless to say, we haven't seen many devastating phenomena quite like this.
Article continues below advertisement
"503 residents in Aswan got antidotes for scorpion bites," Khaled Abdel Ghaffar, the Minister of Higher Education and Scientific Research in Egypt, stated on Saturday, Nov. 13, as per Kaumudi Online.
Keep reading for more on this truly shocking incident, and how it may relate to the ongoing climate crisis.
Article continues below advertisement
Recent storms have wreaked havoc in the Egyptian city of Aswan.
Egypt's climate is incredibly dry and arid. About two-thirds of the country is covered by the Western Desert and it only receives about .4 inches of rain per year, which is why residents were shocked and seriously unprepared for massive amounts of precipitation to slam much of the country, including the bustling city of Aswan, this past weekend. The rain, hail, and thunder caused severe floods as well as power outages across the entirety of Egypt's southern province, according to Global News.
Homes, roads, and farms sustained irreparable damage, and schools were shutdown on Sunday. Although the storms have relented, according to The Telegraph, the country's Meteorological Authority has predicted continuous rainfall over the next few days, across South Sinai and southern Egypt.
But the rain, floods, and outages weren't even the worst part of it all — the rain storms ended up causing hundreds of ruthless scorpion attacks. But why did significant amounts of rain cause scorpion attacks?
Article continues below advertisement
How did the Egypt storms summon scorpions?
For those who don't live in a desert climate, scorpions are predatory arachnids who have eight legs, according to Britannica. They often have two grasping pincers and a narrow tail that curves over its back, and has a stinger on the end. They tend to live in dry desert climates where they burrow in deep holes.
Article continues below advertisement
According to USA Today, Egypt is home to the especially dangerous Egyptian fat-tailed scorpion, which is known as one of the deadliest varieties in the world. And unfortunately, the recent storms in Egypt drove them out of said spaces seeking out alternative shelters. They ended up sneaking into residents' homes, stinging anyone who came into contact with them.
The venom contains neurotoxins, cardiotoxins, and myotoxins, causing swelling, heart problems, internal bleeding, and breathing issues. Without treatment, an adult can die within an hour — so far 500 people have been treated for injuries, according to IFL Science, and at least three have reportedly died. Hospitals citywide have administered antivenom and additional doses have been outsourced to more remote communities just in case.
Article continues below advertisement
Are the storms and scorpion attacks in Egypt related to climate change?
Scorpions have lived in Egypt for hundreds of thousands of years — their existence in Egypt is nothing new. But are the attacks related to the recent storms?
In a way, yes — climate change increases the strength and frequency of storms tremendously, especially in areas that aren't accustomed to very much rain to begin with. This also puts many cities such as Aswan, which are located along the Nile River, at an increased risk of floods.
Therefore, animals that live in dry desert holes such as scorpions may have to get used to being driven from their underground abodes, as yet another example of climate migration. Though hopefully they won't continue invading the homes of people living nearby.