A "Sharkcano" Erupted in the Solomon Islands — Here's What That Means
What is a sharkcano? In the Solomon Islands, a submarine volcano home to sharks erupted, projecting hot acidic water containing volcanic rock and sulphur.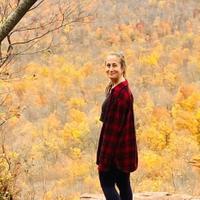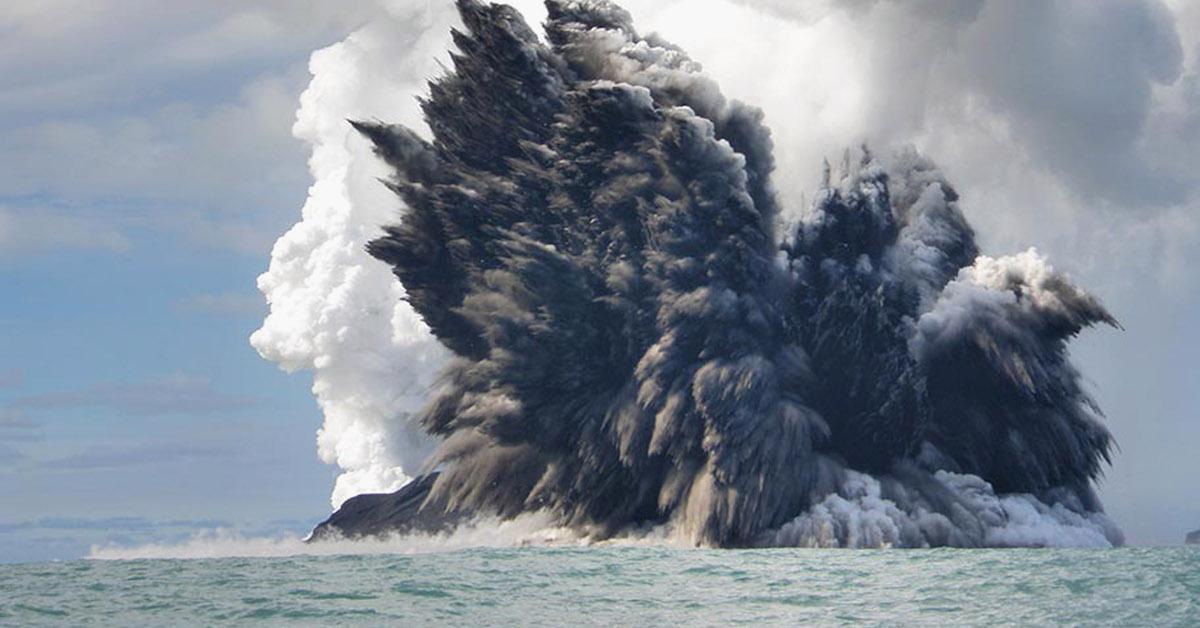 First came Sharknado, the Discovery Channel classic. Then, there came sharkcano, a real-life phenomenon. NASA recently captured a photograph of a massive submarine volcano that recently erupted. Evidently, the sharkcano is home to two different species of mutant sharks, as well as other undersea creatures, that thrive in the hot acidic water. But what do the sharks do when the volcano erupts, and what does this say about them?
Article continues below advertisement
"These large animals are living in what you have to assume is much hotter and much more acidic water," ocean engineer Brennan Phillips stated as per Daily Mail, assuring animal lovers that the sharks living there are, in fact, OK. But how did could they have possibly adapted to such an extreme environment?
Phillips continued: "It makes you question what type of extreme environment these animals are adapted to. What sort of changes have they undergone? Are there only certain animals that can withstand it?"
Clearly, more research is to be done on these adaptable species, but it's a major phenomenon nonetheless.
Article continues below advertisement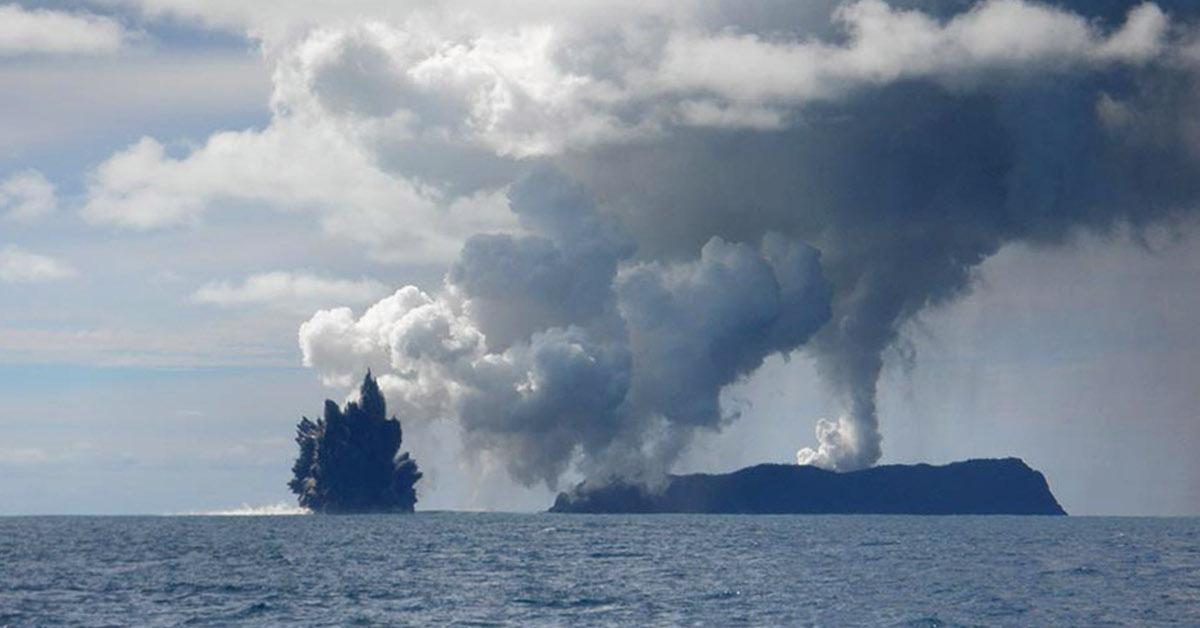 What is a sharkcano?
NASA scientists recently made an unexpected discovery from one of its earth-observing satellites — Landsat 9 picked up on a disturbance, which was evidently an undersea volcanic eruption, per CNET. The volcano, Kavachi, last erupted back in October 2021, and is once again blowing off steam (literally). Although the summit is 65 feet below the ocean's surface, the eruptions burst, sending ash and steam into the sky.
Article continues below advertisement
"The Kavachi Volcano in the Solomon Islands is home to two species of sharks," NASA Goddard Space Center explained, as per CNET. "It's also one of the most active submarine volcanoes in the Pacific, seen here erupting underwater by Landsat 9."
According to The Guardian, the two types of sharks that live there are silky sharks and hammerheads. Other species, such as bluefin trevally, snapper, sixgill stingrays, jellyfish have also been discovered to exist in these waters.
"Populations of gelatinous animals, small fish, and sharks were observed inside the active crater, raising new questions about the ecology of active submarine volcanoes and the extreme environments in which large marine animals can exist," scientists wrote about the volcano's resilient inhabitants back in 2016, as per People.
Article continues below advertisement
It's unclear what happens to the resident creatures when the volcano erupts — if they move out permanently, die, or return to the crater once the eruption is over. But scientists are determined to learn more.
Article continues below advertisement
What does this discovery mean to scientists?
While the question of what happens to the sharks post-eruption still hasn't been answered, New York Post confirms it's normal for marine life to survive in these conditions.
"We see it all the time, where even just on the surface, there are people in cities built around volcanoes, or there's this volcanic mouse species that like to live around other sorts of volcanoes in different parts of the world," volcano data researcher Kadie Bennis told New York Post.
"So it's completely normal for there to be sharks and other marine life around underwater volcanoes since it's also just contributing to the ecosystem that way."
Maybe the resident animals can detect when an eruption is about to happen, or maybe they can survive the blow. Either way, though, it's a pretty mind-blowing concept to begin with.