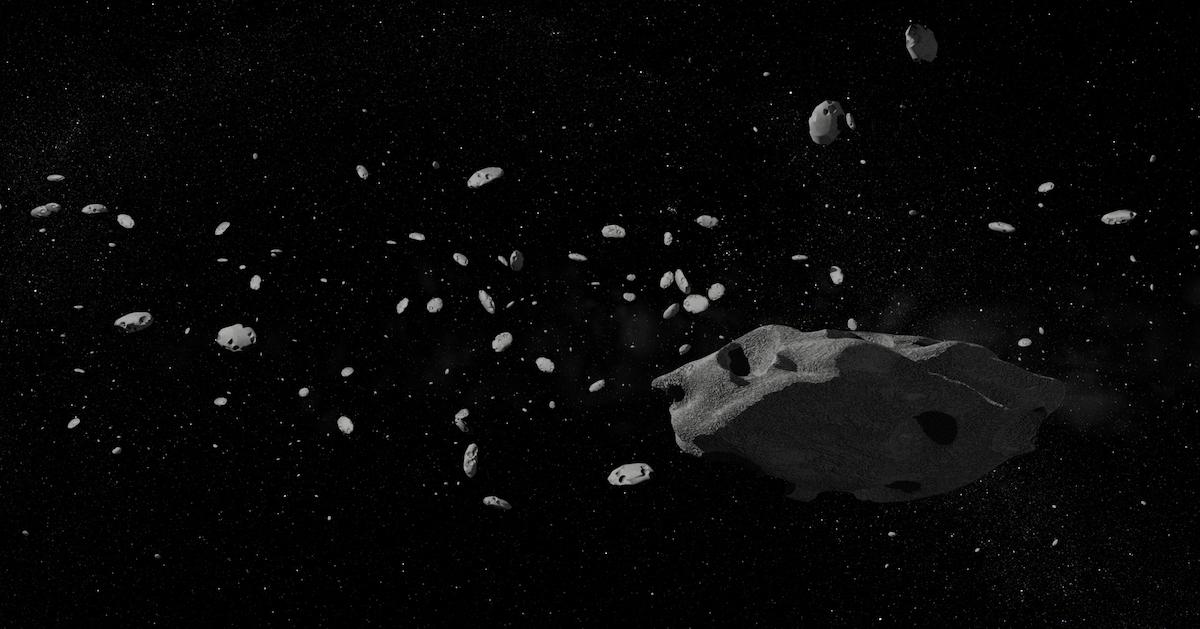 Is an Asteroid Heading for Earth? The Latest News on This Week's Flyby
In Don't Look Up, two scientists discover that an asteroid is headed directly towards Earth, and they calculate that the planet's destruction by the asteroid is a sure thing. Currently, life is imitating art, as an asteroid is heading for Earth — but fortunately, it is not expected to collide with our home planet.
Here's the latest news on the asteroid, when it's predicted to come near Earth, and the details on what exactly asteroids are made of.
Article continues below advertisement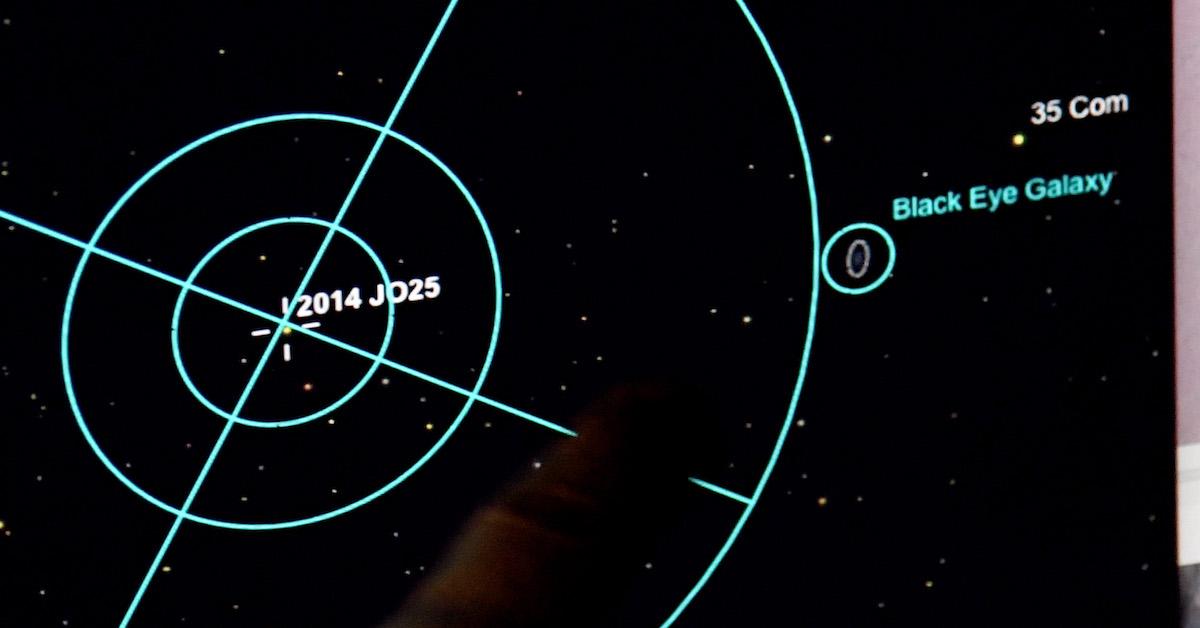 When is the next asteroid predicted to pass by Earth?
On Friday, May 27 at 2:26 p.m. Coordinated Universal Time (10:26 a.m. Eastern Time), a massive asteroid, about 1.1 miles wide in size, will fly past planet Earth, as reported by The Daily Mail. That is about four times the height of the Empire State Building.
Article continues below advertisement
The asteroid is classified as 7335 (1989 JA) by NASA, for it was discovered in 1989, according to NASA's Center for Near Earth Object Studies (CNEOS).
Astronomer and NASA asteroid expert Eleanor Helin of the Palomar Observatory in California projected this asteroid those 33 years ago; sadly, she passed away in 2009, and won't get to see her important discovery come true.
Article continues below advertisement
Will the asteroid hit Earth? Here's the latest news.
According to Live Science, the asteroid is not going to hit Earth — it will pass by our planet from about 2.5 million miles away, at a speed of 47,200 miles per hour.
That said, NASA has labeled 7335 (1989 JA) as a Potentially Hazardous Asteroid (PHA), which means there is some potential that the asteroid's orbit could change and it could "make threatening close approaches to the Earth."
However, that likelihood is very low, and scientists say that this asteroid is not something we need to worry about.
Article continues below advertisement
In fact, there actually aren't any recorded instances of a massive asteroid colliding into planet Earth, as per The Jerusalem Post. All we have are anecdotes about the 1908 Tunguska event, in which an asteroid hit Earth over Siberia in a "massive 12 megaton explosion," with its airwaves being felt all around the world, the news outlet noted.
According to PCMag, 7335 (1989 JA) asteroid is predicted to pass planet Earth 16 more times between 2022 and 2194, but it will not get as close as 2.5 million miles away again until 2194.
Article continues below advertisement
What are asteroids made of?
NASA defines asteroids, aka minor planets, as "rocky, airless remnants" that remain from our solar system's formation billions of years ago. NASA reports that there are currently 1,113,527 asteroids in the solar system, which greatly range in size. Most asteroids are found orbiting the sun in the asteroid belt, located between Mars and Jupiter.
There are three main types of asteroids, each of which have different compositions, as explained by NASA. C-type (chondrite) asteroids, which represent most of our solar system's asteroids, are made of clay and silicate rocks; S-type (stony) asteroids are composed of silicate materials and nickel-iron; and M-type asteroids are metallic, and made of a nickel and iron combination.