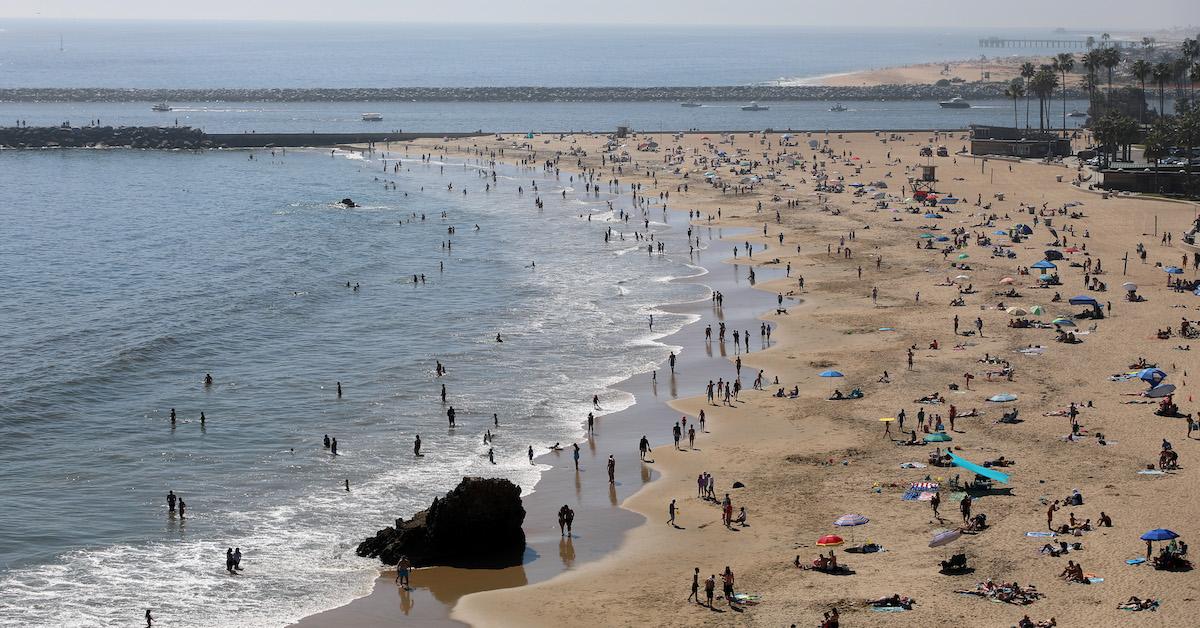 A Restaurant Accidentally Spilled 50,000 Gallons of Sewage Into Newport Beach's Waters
With the day off work or school for President's Day this Monday, many Southern California residents flocked to the beach — only to discover that a massive sewage spill in Newport Beach had forced beaches to shut down.
Article continues below advertisement
California has experienced a number of other untreated sewage spills in recent years, each of which presents a slew of issues, from environmental to health to economic. Keep reading for the details on the Newport Beach shutdown, what caused it, and more.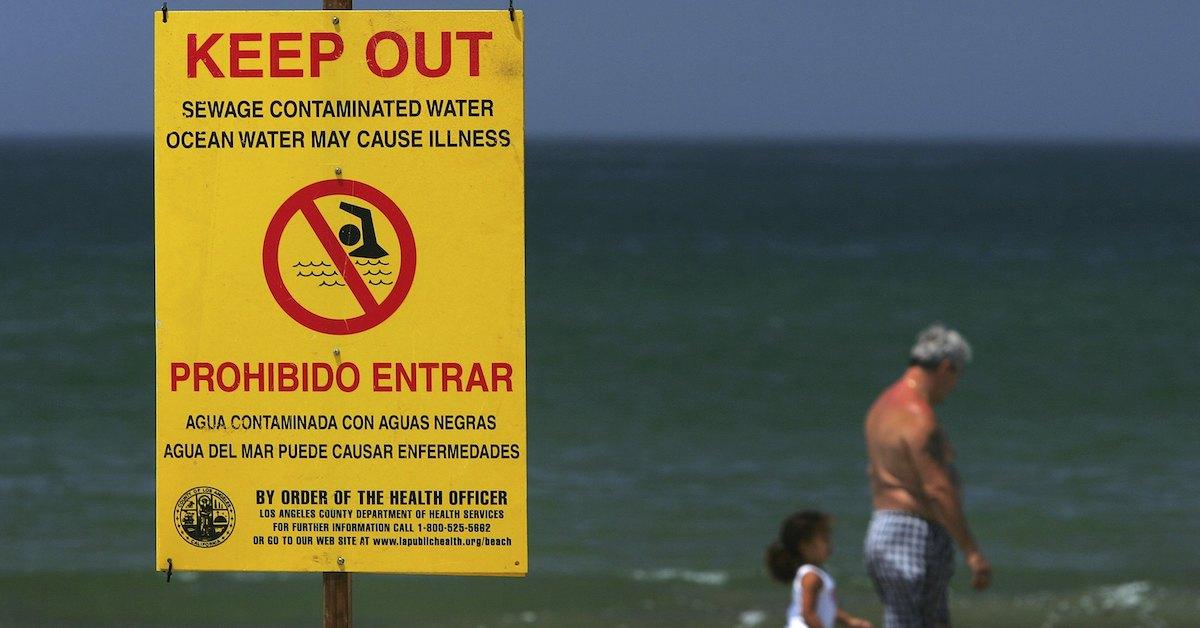 Article continues below advertisement
A sewage spill in Newport Beach shut down beaches on President's Day.
On Monday, Feb. 21, 2022, the Orange County Health Care Agency was forced to close a portion of Newport Bay, located within "the ocean water area of the west end of Newport Bay from 8th Street." As the agency explained on its website, this started when a local Newport Bay restaurant's sewer line became blocked, causing between 35,000 and 50,000 gallons of water to spill into the ocean.
The agency stated that all ocean water affected by the sewage spill will stay closed until water quality tests deem the water's standards acceptable.
Article continues below advertisement
As of Tuesday morning, the interactive map on the Orange County Health Care Agency's website has a significant chunk of Newport Beach labeled with red pins, which indicates that the "ocean water is closed due to sewage contaminated water." Every single other pin located within Newport Beach is labeled with a light green pin, meaning "ocean water bacteria levels exceed state health standards and may cause illness."
There is not one bright green pin on the map, meaning that there is nowhere within Newport Beach that "ocean water bacteria levels meet state health standards."
Article continues below advertisement
What causes sewage spills?
As mentioned above, a sewer line blockage can cause a sewage spill — similar to how a toilet blockage can cause your toilet to overflow.
Article continues below advertisement
Sewer lines can also become blocked based on factors out of an individual's control. For example, tree roots, heavy rainfall, flooding, earthquakes, and simply time (meaning old pipes) can all cause damage to sewer lines, ultimately leading to blockages and then sewage spills, as per Bonney. To avoid sewage blocks, the plumbing company recommends looking out to see if your sinks are draining more slowly than usual, as well as "gurgling" noises and sour scents.
Article continues below advertisement
Why sewage spills are bad for the environment:
When sewage spills into oceans, not only is it straight-up gross, but it is also bad for the environment, public health, and even the economy. As explained by the Surfrider Foundation foundation, untreated sewage often carries bacteria, parasites, and viruses; if humans come into contact with any of that, they can become sick. These nutrients can even kill fish.
Article continues below advertisement
Additionally, the nutrients found in sewage spills pollute oceans and other waterways, and this can significantly harm coastal ecosystems, mainly by causing algae to grow into algal blooms, the Surfrider Foundation added.
As per the EPA, algal blooms and subsequent contaminated water present a number of issues: they can create ocean dead zones; produce toxins that can hurt people and animals; force the government to spend money to clean the water, especially if it is used for drinking; and threaten the livelihood of those who depend on clean water for business.
Green Matters' new book, Green Living, is the perfect guide to living an eco-friendly lifestyle for people at every stage of the process. You can order Green Living here.